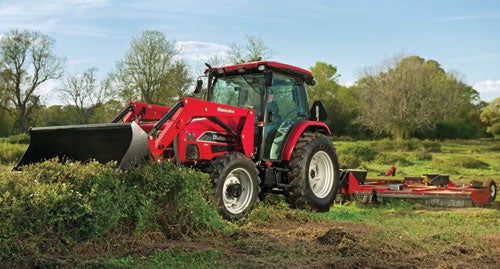 Mahindra USA has moved up to the No. 2 spot in the North American Equipment Dealers Association (NAEDA) Dealer-Manufacturer Relations Survey.
After showing improvement in overall dealer satisfaction, Mahindra USA moved up a position in the rankings. Mahindra USA captured the top spot in several categories: Communications with Management, Marketing & Advertising Support and Product Availability.
"Our dealers are the critical link to translating the Mahindra Rise philosophy into action at the grassroots level," says Mani Iyer, president of Mahindra USA. "We share our success with our dealers and are committed to their success as well."
"Our dealers represent the Mahindra brand daily in their communities and are drivers for our strong growth in the U.S. and Canada," says Cleo Franklin, vice-president of marketing and strategic planning at Mahindra USA. "We thank each of our dealer partners for believing in the product and showcasing Mahindra as well as they do our products."
According to Mahindra USA, the partnership between dealers and the manufacturer, along with an industry leading warranty program, result in 98 percent brand loyalty and 97 percent customer satisfaction ratings from Mahindra tractor owners.
"We are pleased to see the impact of our dealer/customer-first focus reflected in our record sales growth and increased market share in North America," says Franklin.
The NAEDA Dealer-Manufacturer Relations Survey is based on the feedback of NAEDA-member dealers in the United States and Canada with a 20 percent increase in responses as compared to 2012. The survey results are compiled from data provided by more than 3,000 individual dealers representing more than 1,000 dealerships.