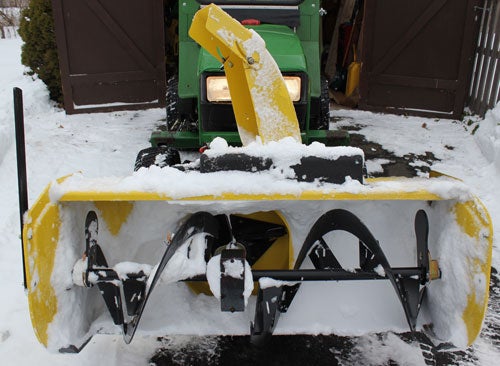 With much of North America recovering from the Polar Vortex, John Deere is letting us all know a little snow and cold isn't the end of the world.
John Deere put together a short list of tips to quickly and efficiently clear snow that we figured we'd share with you.
Put snow in its place before you get started, keep the following tips in mind:
• Plan accordingly on where you'll pile the snow. Consider yours and your neighbors' safety, making sure not to block roadways.
• Avoid piling snow against your house to prevent flooding.
• If you're using a snow blower, be sure to throw snow with the wind.
• Plan out a pattern to avoid going over areas more than once.
• Prep your equipment before use, ensuring all fluids are filled and all parts are working properly.
• Always operate your snow removal equipment according to the owner's manual.