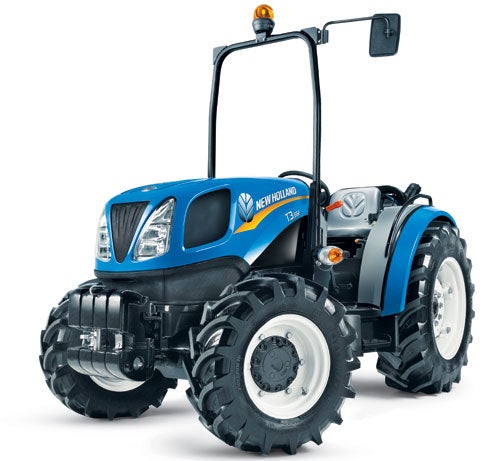 While specialty tractors by their very definition are not for everybody, New Holland clearly feels its new four-model T3F series of compact tractors will entice enough buyers to make it a worthwhile investment. Designed to meet the needs of professional fruit growers, New Holland says the T3F series can "move with ease between rows, offering excellent performance for spraying, cultivation and road transport."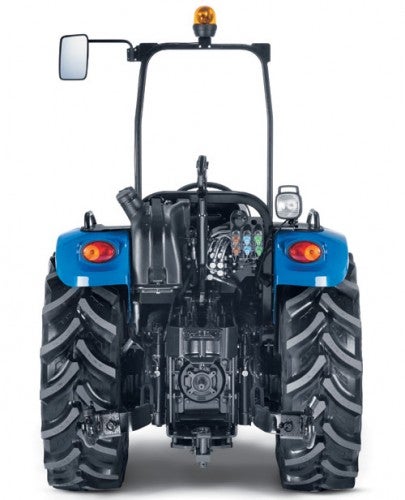 "This ground-breaking concept is set to revolutionise the way small and mid-sized orchard and viticulture businesses operate," says Luca Mainardi, head of Tractor and PLM Product Management. "Operations will no longer have to trade off size for power: the new T3F will satisfy their power demands in intensive applications. The impressive hydraulic offering is perfect for specialist tasks, and the compact package will protect valuable crops against potentially damaging rubbing and brushing."
In addition to fruit growers, New Holland believes the T3F series will be popular with professional and part-time farmers, especially market gardening operations thanks to its foldable ROPS. As well, New Holland hopes municipalities will be interested due to the T3F's "exceptional manoeuvrability and overall operating economy."
The T3F series (T3 50F, T3 55F, T3 65F, T3 75F) will be available in the second half of 2013.
What makes the T3F ideal for fruit growers? Its compact dimensions are a good place to start. It sits just 53.1 inches wide with a 73.2-inch wheelbase, leading to a turning radius of only 11.2 feet.
When working in vineyards and orchards, valuable fruit can be easily damaged as the tractor brushes past. The T3F is 2.4 inches narrower than the T4000F, which will help operators to pass between narrow rows without damaging precious crops.
Read Full Story