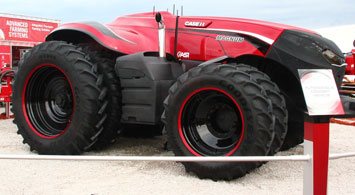 As we close the page on 2016 and welcome in 2017, Tractor.com takes a look back at some of the notable new models, industry trends, and the advanced technology manufacturers are incorporating into their tractors to help manage our land and our time.

New Models
From John Deere, it was the newest additions to the 2R family, the 2032R (2017) and the 2038R, that stood out. These new tractors are outfitted with electronic CommandCut deck height control which gives the operator more finite control while freeing up space and hydraulic flow, eThrottle which throttles up the engine to match hydrostatic pedal position while saving fuel, and an optional front three-point hitch (3PH). We've not yet gotten to spend time behind the wheel of these new 2R tractors, but look forward to doing so in 2017.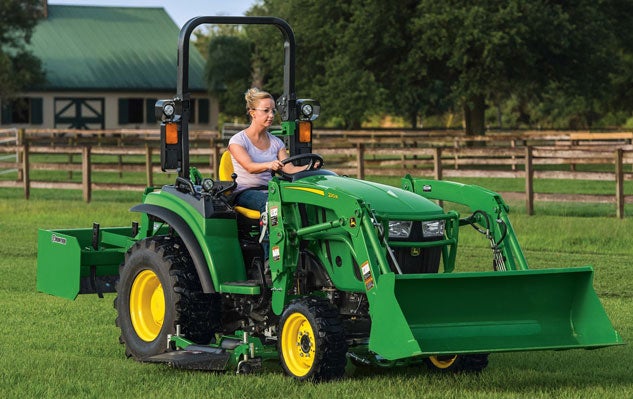 In a move to better connect with their customers and dealers, Kubota's new Grapevine, TX headquarters isn't the only excitement from the Osaka, Japan-based manufacturer. Additions include a new 5' x 6' variable chamber round baler to their hay tools lineup, a broadening of their zero-turn offerings, new excavators and backhoes, and upgrades to their BX lineup. Those BX upgrades include prices starting below $10K and a quick attach loader and swift connect backhoe that can be attached/detached without the operator having to leave the tractor seat. The new BX models are expected to hit dealer stocks the second quarter of 2017.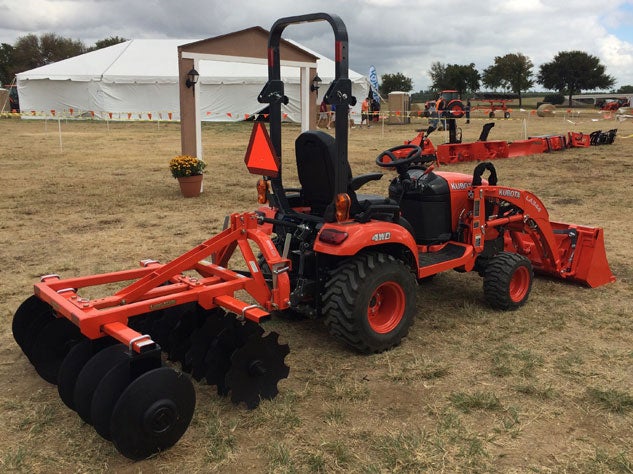 2016 was an active year for AGCO. Higher horsepower models from Fendt and Challenger garnered a lot of excitement, especially the 517 hp/1770 lb-ft torque 1038 bruiser. While Hesston rolled out their 100,000th windrower, Massey Ferguson debuted their global series of midrange 4700/5700/6700 tractors, a result of the single biggest corporate investment to date. Look for these capable workhorses to be big sellers. Tractor.com readers will know the 2700E "economy" tractors we tested during the year, and especially the 2705E TLB subject of a long-term test, are blurring the line separating economy from premium/deluxe.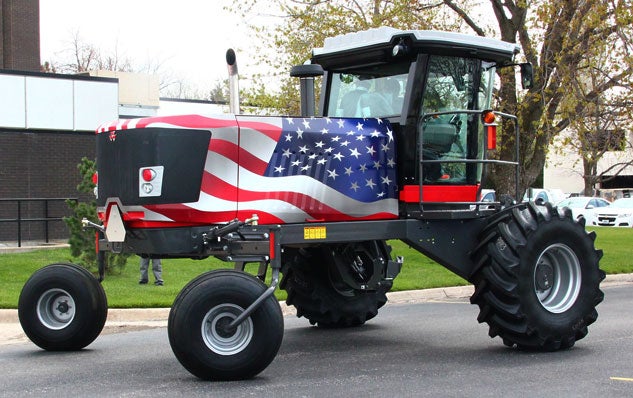 At the Farm Progress Show, held in Boone, Iowa, Case-IH's Tiger-Mate 255 field cultivator and Nutri-tiller 955 strip-till applicator unveiling received a lot of attention. Sister division, New Holland also wowed with its Big Baler 340 Plus and 2WD T6 models perfect for haying, mowing and roadside work. But it was the two divisions' differing approaches to autonomous tractors that stole the show. The Case 370 CVT tractor shocked with its cab-less, zero operator space design. Fully functional, the Case concept vehicle showcased what a totally operator-less tractor might look like. Taking a slightly different approach, though sharing electronic underpinnings, the New Holland concept showcased what a totally operator-less tractor might look like, but also one that could do dual duty as well and be driven by a human operator.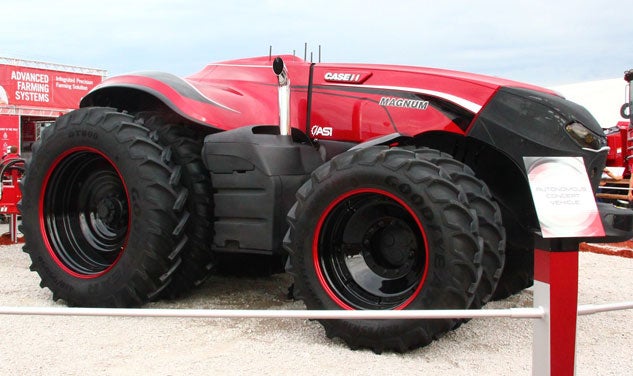 Rumors swirled around Kioti's PX1103 prototype we first saw in Louisville at the National Farm Machinery Show. What would the specs be and when would the tractors become available? Those questions have now been answered. Three new models join the PX9020. The 93 hp PX9520, the 103 hp PX1053, and the 110 hp PX1153. Niceties include a 32 x 32 power shuttle transmission, 31.5 gpm hydraulics, and an 8002 lb 3PH lift capacity. While Tractor.com has not yet seen these new models, an inside Kioti source assures us that tractors are being delivered to dealers. We look forward to seat time when a model becomes available for us to test.
Also based in Osaka, Japan, Yanmar's separation from John Deere and Cub Cadet has yielded new fruit. First, in a return of red colors, the SA series of tractors: 221, 324 and 424. These tractors proved to be capable, competitively priced, and packed full of Yanmar reliability. At the National Farm Machinery Show we were exposed to the new YT lineup, though it wasn't until May that we were finally able to get behind the wheel of a pair of YT347 models (cab and open station). Our impression was that Yanmar had packed a lot into these new tractors, including a new, cutting-edge I-HMT transmission, which is kind of combining the best attributes of gear, hydrostatic, and CVT transmissions. When a 59-horsepower YT359 becomes available, Tractor.com plans on bringing our readers a review of this range-topping offering.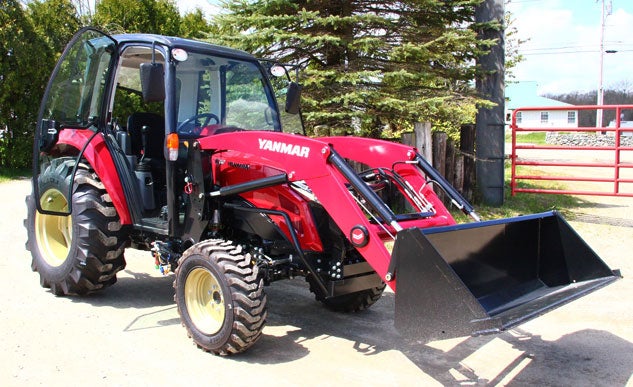 Fresh off a 1538 TLB long-term review, a hefty 5222 lb package powered by a 38 hp engine that impressed in every way, Tractor.com looks forward to testing the 2538 and discovering first-hand what the differences are. We also look forward to testing the new 2545 which will replace the 2540, tractors from the new 6000 and 8000 series, as-well-as higher horsepower models as Mahindra continues their move into even more capable territory. Rumor has it that 110- and 125-horsepower models will be available in 2017.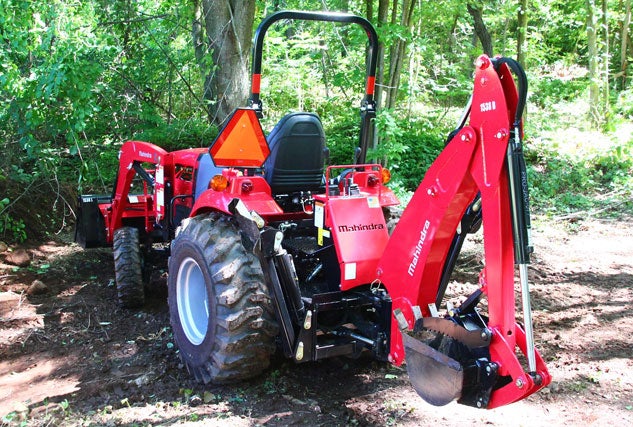 Trends
The one sure trend we see going on is that the manufacturers are listening to their dealers and customers. Focus groups are being used extensively with the result that today any manufacturer offers reliability, capability, environmentally-friendly designs at competitive prices. Manufacturers are also investing in their dealerships, with advanced training and certifications aimed at ensuring the customer experience is exactly as expected.
For large agribusinesses, higher-horsepower machines continue to be offered. Not only are these machines highly productive, when right-sized to the right application, can accelerate the businesses bottom line. These machines are also highly profitable for the manufacturers. But as in the automotive industry, not all purchasers need, or want, more expensive and more powerful machinery. Answering to this buying segment, stripped-down economy or value tractors began being offered a few years ago. Then as the competition did the same, more and more features found on their more premium or deluxe models were included. Today it's getting difficult to tell where economy ends and premium begins. The upshot though, is that the purchaser comes out the winner.
Technology
Everywhere we look, the latest technology always seems to be the buzz. Sometimes we see high-tech as why-tech, as in the case of some automotive world infotainment systems that require tapping through several screens just to do what a push of a button or a twist of a knob once accomplished. Some would question the added cost along with complexity that makes repair and maintenance more difficult or even impossible. The truth though is that technology continues to drive innovation and that we need to get used to its incorporation into our daily life. Our long-term Massey Ferguson test tractor, an "economy" model, came with onboard diagnostics. Even John Deere and many other manufacturers near entry-level lawn and garden models now have onboard diagnostics. Onboard diagnostics help speed accurate troubleshooting. We see this as a step in the right direction. And when the manufacturers go too far with technology? Remember those focus groups and that the manufacturers are listening. Have a conversation with your dealer. They'll be listening as well.
Looking Ahead to 2017
Tractor.com is planning on attending the National Farm Machinery Show in Louisville this February, along with several manufacturer/dealer/media events. This year the Farm Progress Show will be held in Decatur, Ill. and we plan to attend. We also have a long list of new models to test and look forward to several additional long-term tests. Tractor.com wishes our loyal readers and their families a happy, healthy and prosperous New Year. We can't wait to share tractor fun with you all.