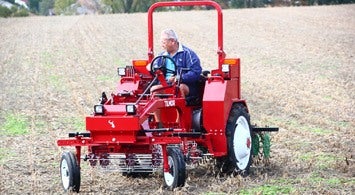 As we close the page on 2017 and welcome in 2018, Tractor.com takes a look back at some of the notable new models, industry trends, and the advanced technology manufacturers are incorporating into their tractors to help manage our land and our time.

New Models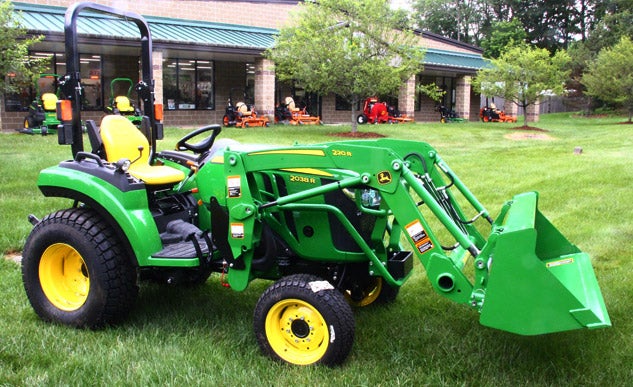 From John Deere, it was the revamping of the 5R series that grabbed a lot of attention. With four new models ranging from 90 to 125 engine horsepower and two fully electronic transmission choices, this new series in concert with the new 540R loader is destined to make a lot of utility work that much easier. Of special mention, the addition of the new 2025R tractor to the 2R family and its MSRP starting at $16,181 gave potential purchasers a lot to think about for a lot less.
Case-New Holland, fresh off two very different ways of looking at the future of autonomous tractors, each wowed with new 2WD tractors aimed at haying, mowing, and roadside work. From New Holland, that would be the 116-145 horsepower T6 series, equipped with semi-powershift transmissions. From Case-IH that would be the 116-145 horsepower Maxxum tractors. In those circumstances where 2WD is enough, why pay for 4WD? Also of interest is the corporate pursuit of alternative power, which to date has included, natural gas and propane, and now joined by the methane-powered tractor, moving towards that goal of the truly energy-independent farm.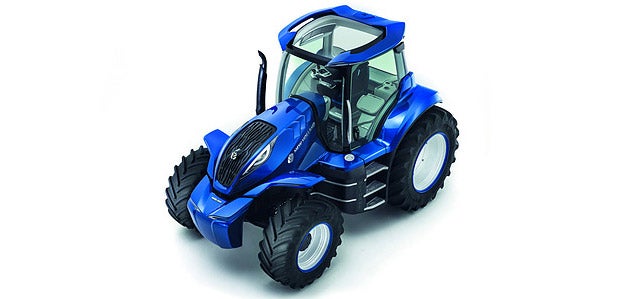 JCB continues to work its name into the farms' everyday lexicon with products like Telehandlers and side-entry skid-steer machines, but the new Fastrac 8330 with 335 horsepower and 1440 Nm torque running through a CVT transmission keeps moving the brand's capability line another step further ahead.
AGCO likewise, hasn't been standing still watching the competition, with the Massey Ferguson brand introducing an all-new flagship tractor for 2017. The 370-horsepower 8737's Dyna-VT CVT transmission offers precise control over the 0.02–17 mph working range, and are just hitting dealer stocks.
Kioti PX concept tractors in 2017 became a reality. With horsepower now ranging from 93 to 110 mated to 32×32 power shuttle transmissions, the South Korea-based manufacturer continues to show that it is a worthy contender.
Kubota's expansion into hay tools added two new square balers and a new conditioner/mower for 2017. Their alliance with Smart Path Systems brought precision guidance capabilities to so-outfitted L, M and B series tractors. Kubuta's synergetic purchase of Land Pride further enhanced is already broad lineup, and should continue to benefit customers for many years to come. But it was the new BX80 series with advanced implement connect/disconnect systems that now brings from-seat operator ease. Loyal readers will remember our BX23S TLB review from April, and how impressed we were with the package.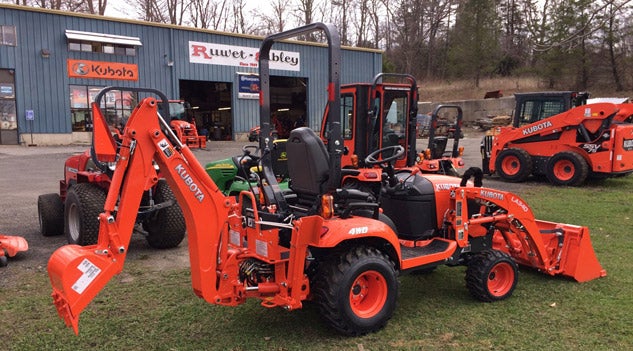 For 2017, Mahindra revamped, or at least re-freshened, much of its lineup. Tractor.com was able to spend some time behind the wheel of the new 9000 series machines at the Indianapolis Dealer Meeting. These tractors range from 110 to 125 engine horsepower, and come with several power shuttle transmission choices. The all-new eMax 20S, which at the same dealer meeting promised to have industry take-notice pricing, now carries a tractor-only MSRP of $10,920 and a tractor-loader package price of $14,300. Pretty impressive, especially when you consider the Yanmar powerplant under the hood.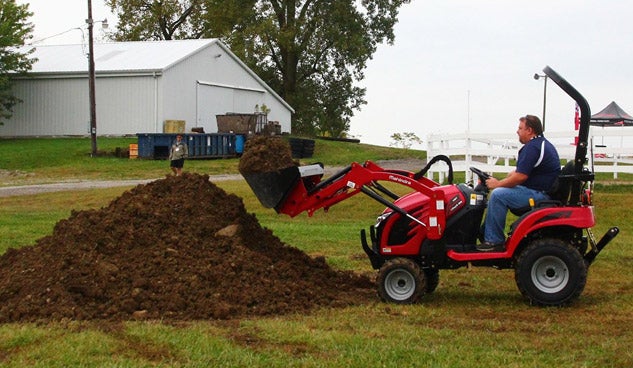 McCormick also has a new flagship tractor model. The X8.680 has a horsepower rating of 310 and comes with a 4-stage VT-Drive transmission (CVT) that offers full electronic control over 40, 50, or 60 (depending on country for use) km speed range. McCormick has extended an invitation for Tractor.com to visit their Duluth, GA center and spend some time with tractors across its lineup. For 2018, it is our hope to pursue this opportunity.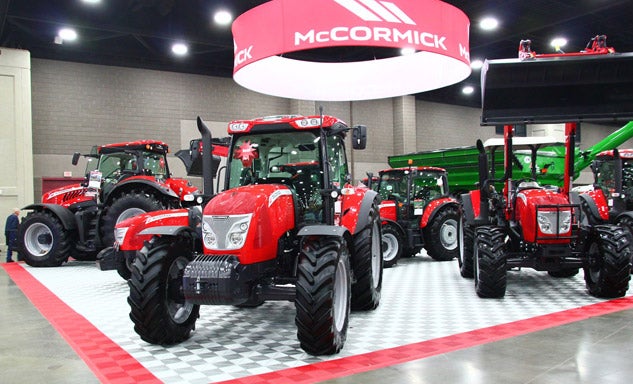 Trends
The customer-focused approach to conducting business we noted in last year's Year In Review definitely continues. Focus groups, dealer-advisory panels, advanced training and certification programs all continue to be offered and have been joined by special training classes for purchasers.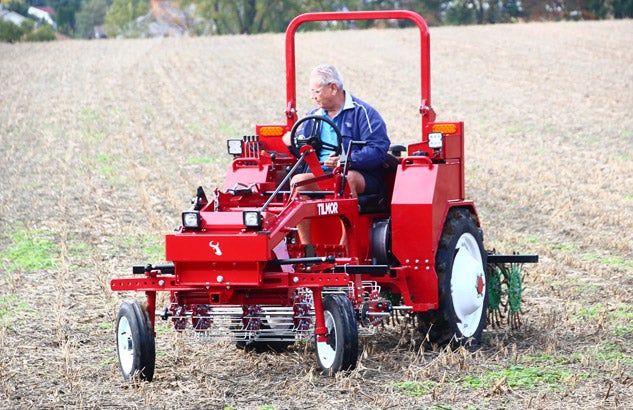 Higher horsepower tractors continued to be a big profit center for manufacturers, and benefitting from the economic surge, also appealed to agribusinesses looking to use that increased capability to benefit their bottom line. The trend to also recognize that not all purchasers want, or can afford, the added carrying cost associated with that higher horsepower hasn't taken eyes off of those customers. Value tractors continue to be offered, though the trend for more premium features and niceties to be included at little or no extra charge has been ratcheted up. We can't help but mention Tilmor, a division of Ventrac, who both by recognizing a needy marketplace and following through on their altruistic leanings, has introduced a tool bar-based system of implements compatible with older Farmall Cub and Allis Chalmers G tractors. These implements are already benefitting organic farmers across the globe, but will soon be joined by an affordable-by-the-masses tractor. We've already spent some time behind the wheel of the Tilmor tractor, and knowing the ongoing engineering efforts of the Ventrac organization, won't be surprised that when the machine becomes available in 2019, it will have even more surprises/features/niceties built in.
Technology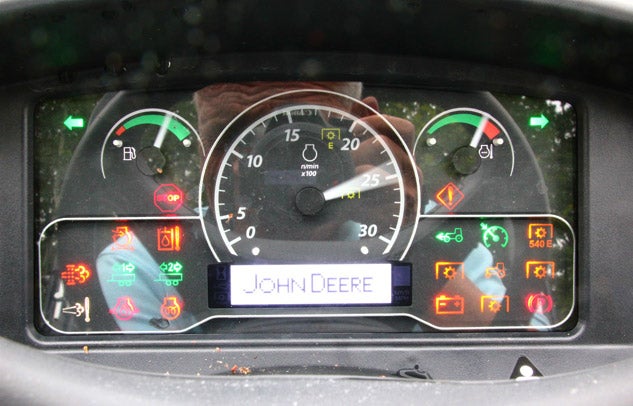 Everywhere we look, technology advances continue to show up in even the most basic things we touch. A cellphone that just a few years ago was an expensive to purchase and use device for a few so affluent is now an everyday device that is not only a phone, but a calculator, phone book, appointment book, and flashlight that also communicates by voice, email, and text, not to mention interface with the user though a myriad of apps. Tractors have not been exempt, and continue to receive technological infusions. Some raise that why-tech eyebrow, but many like onboard diagnostic (OBD) tools certainly help keep everything running as it should. Is the autonomous tractor for everyone? We have our doubts. But at the same time, the advances of technology into our lives today continues to come at such a rapid pace, that we're not sure we'd really be all that surprised if it did.
Looking Ahead to 2018
Tractor.com is planning to attend the World Ag Expo in Tulare, CA this February. It's been a few years since we've attended this event and are looking forward to doing so and reporting what we learn. We also plan on attending a number of manufacturer/dealer/media events, along with the Farm Progress Show, which will be held this year in Boone, Iowa. And, several manufacturers are planning to provide long-term test machines for us to really get to know and report back our findings. Tractor.com wishes our loyal readers and their families a happy, healthy, and prosperous New Year and can't wait to share the upcoming year's tractor fun with you all.