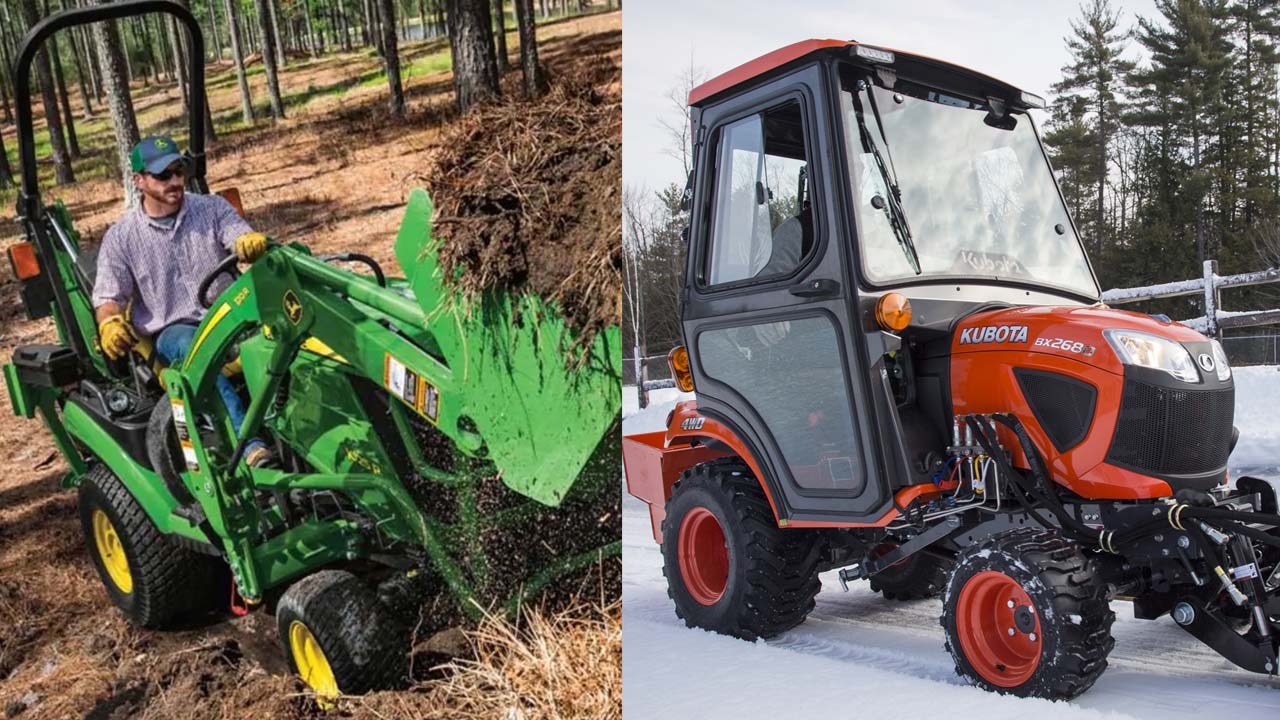 They're the perfect size for most homeowners, with options sufficient to mow grass, till gardens, grade driveways, and plow through snow. There's a reason the sub-compact tractor remains a top selling category across the country, and the John Deere 1025R vs. the Kubota BX2680 makes for an excellent match-up.
Both diesel units from two of the world's top names in all things tractor, the John Deere 1025R and Kubota BX2680 offer two very different machines in the same $13,000 to $16,000 range, and each comes complete with an array of potential attachments.
Dimensions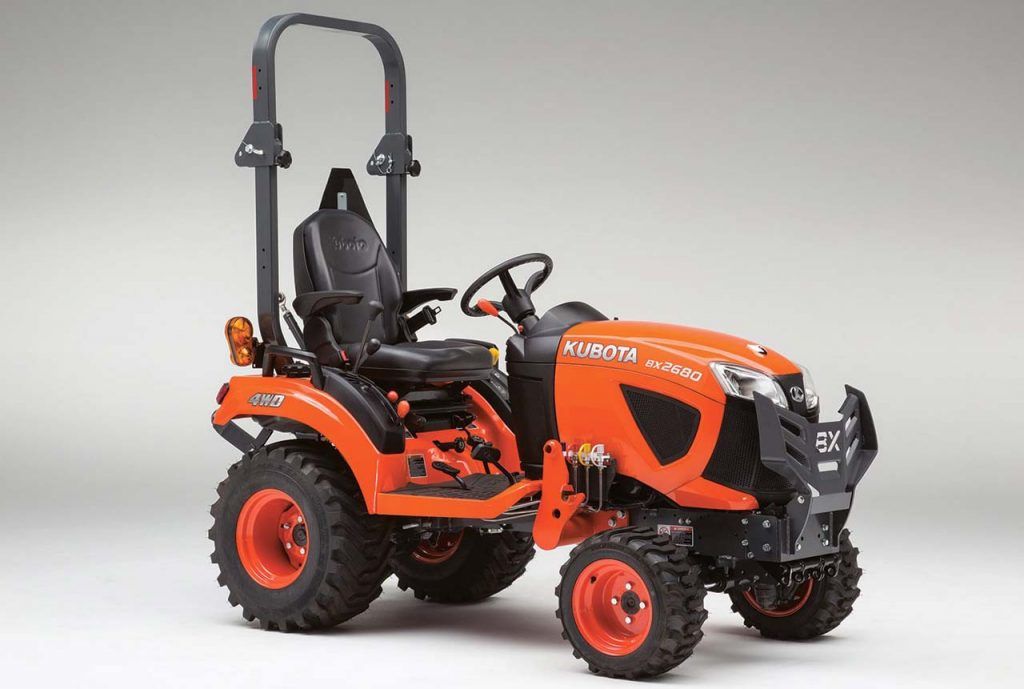 Built for usage around the home, or even a small farm, the Kubota BX2680 comes in at 95.5 inches in length, including the 3-point hitch. At 45.1 inches wide, and 83.1 inches tall, including the ROPs, the unit sports a 55.1-inch wheelbase and total weight of 1,521 lbs. The Kubota BX2680 actually has more of what most consumers would consider to be a traditional sub-compact tractor look, and at these sizes, it fits well in most types of storage units.
Meanwhile, the John Deere 1025R, with its iconic green and gold, measures 87.6 inches in length, 47.5 inches wide, and has a height with the ROPs of 86.2 inches. The unit has a wheelbase 57.1 inches and a weight of 1,444 lbs. A little shorter yet wider, the John Deere 1025R fits well into just about any kind of storage unit.
Nearly identical in terms of size, the question of dimensions would not likely play as big a role in the choice as perhaps the types of implements one wants to go along with.
Engine and Horsepower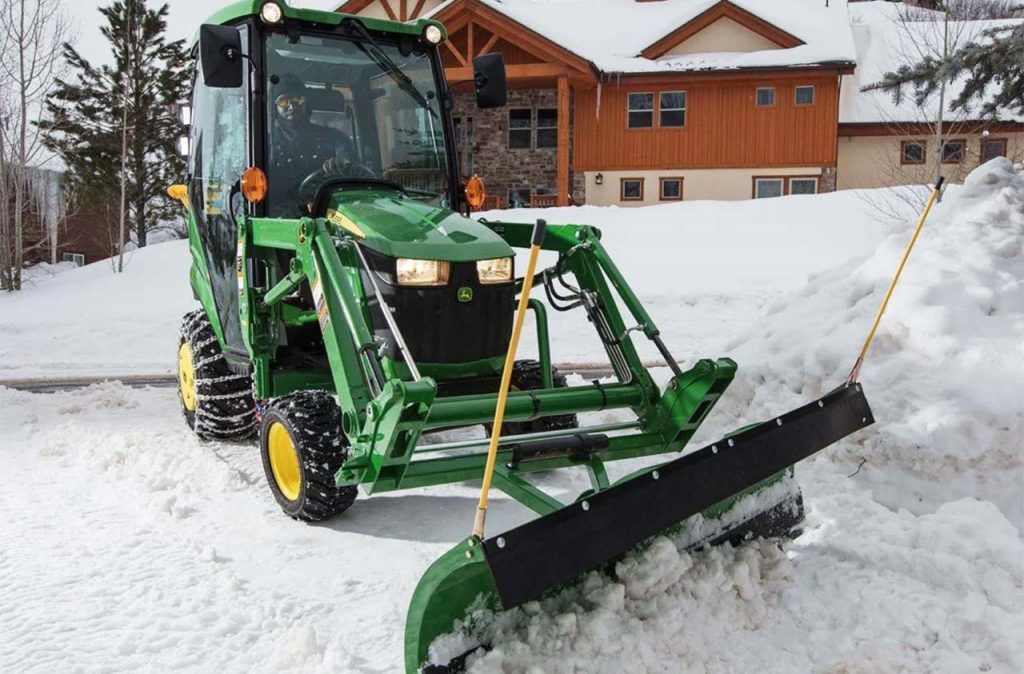 The Kubota BX2680 comes to the line powered by a liquid-cooled, three-cylinder diesel Kubota D1005 engine with 24.8 gross HP at 3200 RPM, and PTO HP of 19.5 at 3200 RPM, and a 6.6-gallon fuel tank. The tractor sports an HST, High-Low gear shifting transmission with two forward/reverse, and four-wheel drive.
The John Deere 1025R meanwhile features a Yanmar SAE J1995 diesel engine with 23.9 HP, and PTO of 17.2 HP, at 3200 RPM. Fuel tank capacity is 6.3 gallons. The unit sports a hydrostatic, two-range transmission with four-wheel drive.
The Kubota comes in with a bit more power in terms of the engine and horsepower here, and if that's what the customer is looking for it's there. When purchasing a new sub-compact tractor, keep maintenance in mind, and if one is not handy with the work themselves, dealer proximity may be a key point to consider.
Attachments and Implements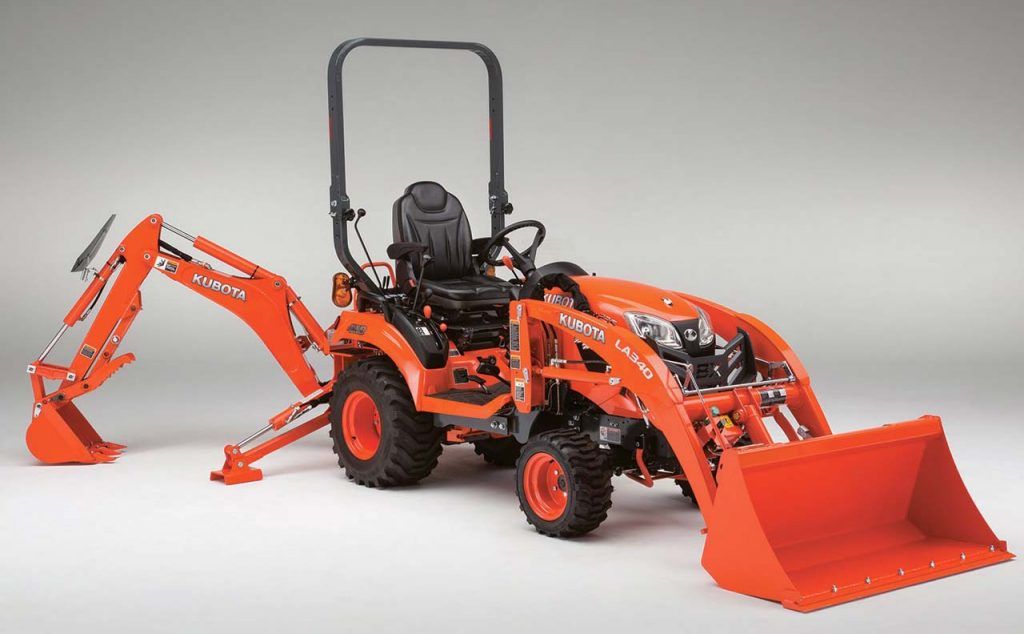 Both models are built to customize, and both come with a wide assortment of options available. The Kubota BX2680 offers a front loader complete with hydraulics, a mid-mount mower sized 48, 54, or 60 inches and with mulch and bagger kits, box scrapers, grading scrapers, rotary tillers, rotary cutters, grooming mowers, as well as rear blades, fence post drills, and snow removal equipment.
Shop For Kubota BX Accessories
The John Deere 1025R likewise comes with options for anything offered within the Big Green family, including a 54-inch 54D Autoconnect Mid-mount mower deck, or a 60-inch 60D Autoconnect Mid-mount drive-over deck, as well as a 120R Quik-Park Loader. The John Deere model likewise comes ready for accessorizing with rotary cutters, rotary tillers, box blades, snow blowers, snow blades, back-hoe, and factory-installed heater cab.
Shop For John Deere Implements
One of the big advantages in buying either the John Deere or Kubota machines is the well-regarded dealer support and access to parts and accessories. Both tremendously popular models, the wide assortment of attachments is sufficient for customers whether as owners of large yards or perhaps farming operations. In terms of implements and attachments, this really is a match-up of equals. Again, customers wanting to buy a new sub-compact tractor would want to keep dealer location in mind here.
Warranty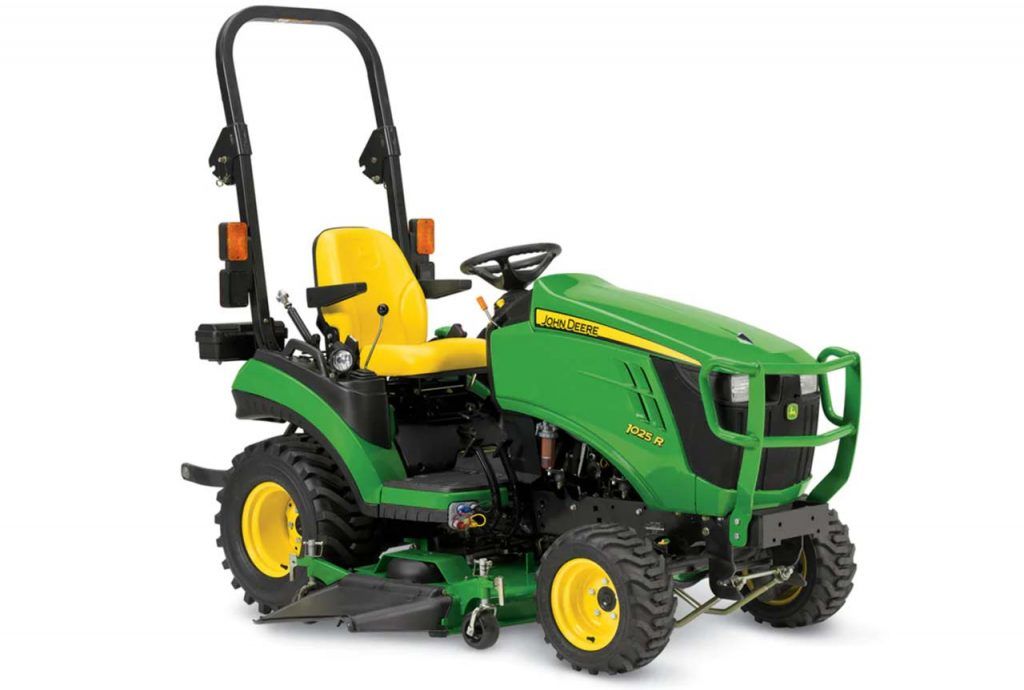 The Kubota BX2680 brings with it for non-commercial home and residential use a basic standard limited package of 24 months or 1,500 hours, whichever occurs first, as well as a limited powertrain warranty of 72 months or 2,000 hours. If purchased for commercial usage, the basic standard limited warranty is again 24 months or 1,500 hours. The limited powertrain warranty is 36 months or 2,000 hours.
The John Deere 1025R, meanwhile, offers a 6-year, 2,000-hour limited powertrain warranty. The John Deere warranty is certainly stronger here on this model and it is the same for all of its sub-compact units within this category.
Price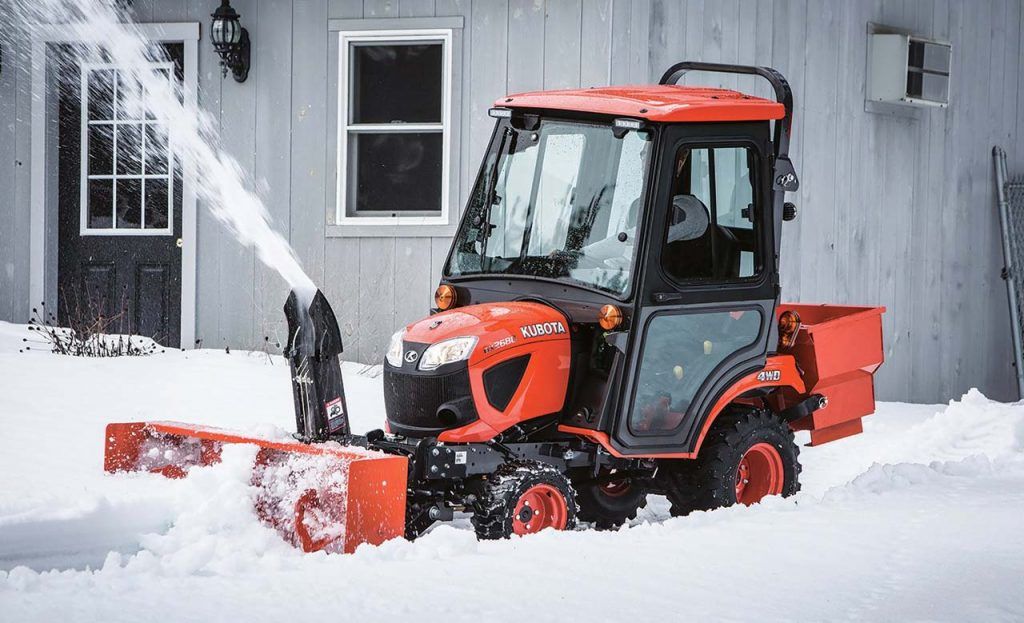 Pricing models is always a bit of a trick when sub-compact tractors are involved due to the attachments, implements, and financing packages available. The Kubota BX2680 is available online with MSRP as low as $13,619. That said, Kubota offers a number of financing plans including $0 down and 0% APR, as well as Farmer Veteran Coalition Plans, and other group discount offerings.
The John Deere 1025R is likewise available online with an MSRP as low as $15,066. Discounts include financing packages including $0 down and 0% APR, as well.
In terms of price, the Kubota comes in a little lower, but again the real deal is inevitably going to be in the all of the other details.
Sub-Compact Tractors are Great Indeed
Let's face it, for less than a used car you can have a full blown monster machine at your disposal here. Perfect for gardening, mowing, or even larger scale farm work like bushhogging, the sub-compact tractor can do just about anything short of flying to the moon. And even though spring is right around the corner and many a mower is thinking of green grass to trim, the fact is these units are great year-round due to the powerful PTO-related offerings. Whether plowing out driveways or drilling fence-post holes, you'll certainly be the cool neighbor with a can-do machine, irrespective of your pick between the Kubota BX2680 and the John Deere 1025R.
We are committed to finding, researching, and recommending the best products. We earn commissions from purchases you make using the retail links in our product reviews. Learn more about how this works.