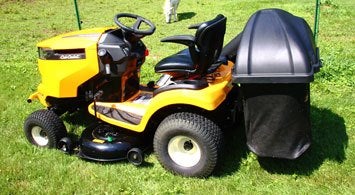 Cub Cadet has been manufacturing lawn and garden tractors in America since 1961 when the "Original" was first introduced. Powered by a 7 hp. Kohler engine mated to a three-speed transmission, the "Original" continued in production for two years, when it was replaced by the shaft-drive model 70. Shaft-drive is a durable, efficient – albeit more expensive – method of transferring engine power to the ground, with the system still in use in higher-end tractors. Today, the Cub Cadet tractor lineup is called the Enduro Series, which consists of three base models – XT1, XT2, and XT3 – with 20 possible variations ranging from 20 to 26 horsepower and mower deck widths from 42" to 54".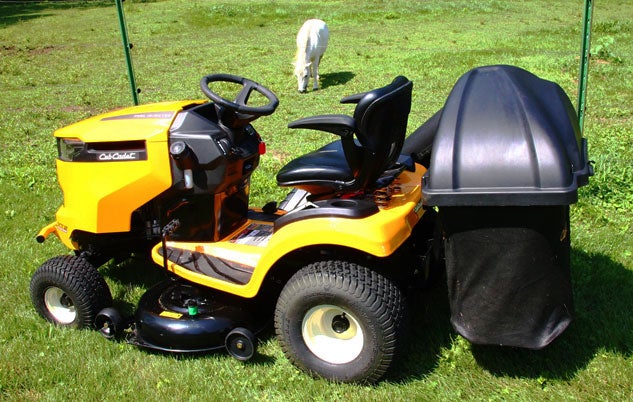 The XT1 lineup consists of eight variants and is basically entry-level (with the exception of the GT50" and GT54" D) and found at big box stores. Those exception models come with 25 hp Kohler engines and Tuff Torq K58 and K62 transmissions. The XT2 lineup consists of nine variants not found at box stores with Cub Cadet, Kohler or Kawasaki engines from 20 to 26 horsepower and K46, K58 or K62 transmissions. The XT3 lineup is where niceties such as shaft-drive, electric deck lift, power steering, and differential lock can be found. Tractor.com reviewed an XT3 flagship model a year ago and came away impressed, though we wondered how a more wallet-friendly XT2 model might compare. On a road trip that took us to Brentwood Power Equipment in Brentwood, NH for another review, an inventoried XT2 LX42" caught our eye.
COMPARISON: Read our review of the 2017 John Deere X730
Cub Cadet XT2 models can come with Kohler 7000 series Smart-Choke V-Twin engines making 22, 24, 25 and 26 horsepower, a Kawasaki V-Twin making 21.5 horsepower, or a 20-horsepower Cub Cadet V-Twin with EFI. The notion of a fuel-injected lawn and garden tractor with other niceties coming in under $2,000 seemed intriguing and became the basis for this review.
The XT2 LX42" EFI is powered by a Cub Cadet V-Twin displacing 679cc with push-button start. Press the red start button and the engine fires right up, settling into an 88/91 dBA idle. Throttle response is quite good with sound levels rising to 94/100 dBA at max rpm. EFI and push-button start on a sub $2,000 tractor? Surely, some things had to be skimped on to hit the price point. Surprisingly, we found few skimped on features, and none we would consider a show stopper.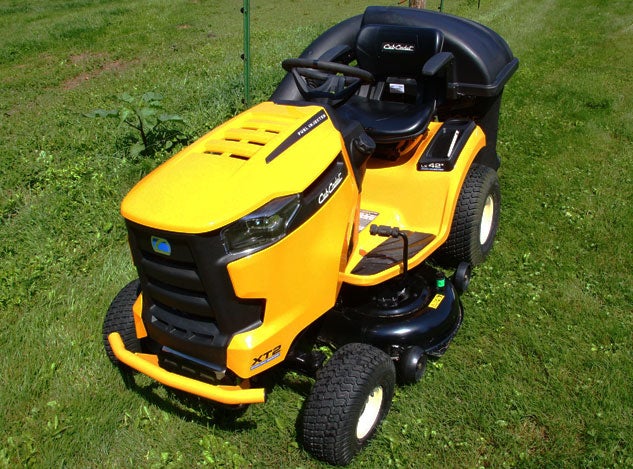 Output from the V-Twin is sent via belt to a Tuff Torq K46 hydrostatic transmission. K46 transmissions are considered non-serviceable transmissions designed to last the duty life of the tractor, but many K46 owners are extending duty life to more severe usage by changing transmission fluid and in some cases the filter. The Tuff Torq website contains information on servicing the K46, though most tractor owners with light to medium duty usage (mowing, light towing etc.) will not have to concern themselves with transmission service. Tractor directional travel and speed are controlled by a clever rocker pedal that is a treadle design, but feels more like a side-by-side pedal with a little wider spacing. Modulation from the pedal set up is fine, and the arrangement takes no time to get used to.
COMPARISON: Read our review of the 2016 Simplicity Courier 23/48
One feature the Cub Cadet XT2 LX42" EFI does not have is an electro-hydraulic PTO clutch, instead relying on a manual lever to engage/disengage. Operation is simple and requires little effort, so the trade-off for cost isn't really missed. Other features jettisoned to hit the price point include tilt steering, shaft-drive, differential lock, mobile maintenance app interface, and an electric dash display. Other than that, the XT2 LX42" EFI checks off a lot of nicety and deluxe feature boxes.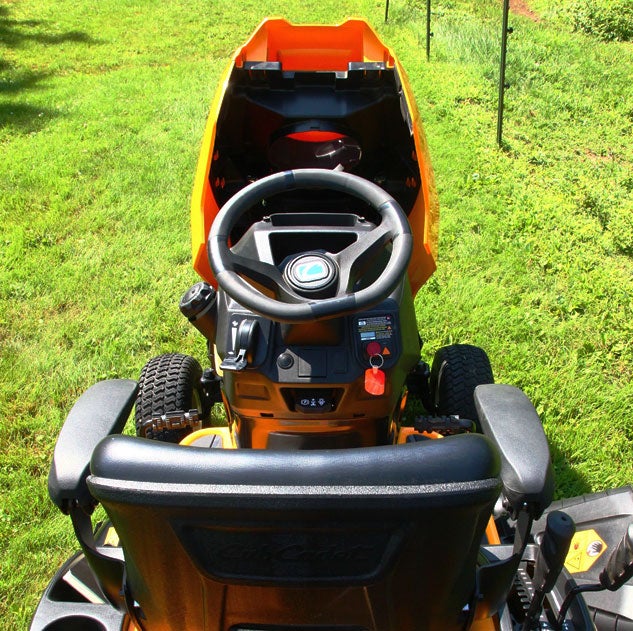 Open the hood and peer below the steering shaft and you'll notice a large bronze gear assembly. Drive the tractor and you'll instantly feel the result – manual steering requiring little effort and approaching the ease and convenience of power steering. Cub Cadet calls it sector pinion optimized steering with a 16" turn radius; and it works.
COMPARISON: Read our review of the 2014 Gravely 460 Pro-Turn
Climb up into the high-back seat with armrests and you'll appreciate the range of motion with a 10-degree incline and slide that fits a wide range of anatomies. Control layout is simple and color coded with an orange, triangular button to allow reverse mowing. Though the deck lift system is manual spring loaded, the effort level was single finger low. Questioning Brentwood Power Equipment's Nate Flagg, and we were told the effort level is adjustable all the way to the point that lowering the deck can be dialed in to require effort. Pretty slick.
Our test tractor was outfitted with a twin-blade, stamped, 42" mowing deck. Cut height is easily adjustable in 12 positions from 1-4" and the deck uses two ball and two narrow anti-scalp wheels to protect the turf. The deck is a quick attach design, so it can be removed or installed in as little as a minute without tools. A washport is a standard feature.
Other standard features and niceties include bold styling, LED headlights, e-coat corrosion protection, heavy-duty ball bearings for the front wheels (vs. sleeve bearings on XT1 tractors), a front bumper, soft touch cruise control, disk brakes, and 15×6 front and 20×8 rear Multi Trac tires. Cub Cadet backs up XT2 tractors with a three-year unlimited hour powertrain warranty and a five-year chassis and front axle warranty. Models with fabricated decks get limited lifetime coverage on that component. For a prospective entry-to mid-level purchaser who desires more tractor than can be delivered at a box store, the XT2 lineup would be well worth checking out and for those in the vicinity of Brentwood, NH, Brentwood Power Equipment would be a good place to start. For under $2,000, you'll find the Cub Cadet XT2 LX42" EFI delivers a lot of bang for the buck.