KIOTI Tractor Reviews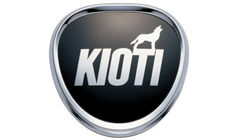 KIOTI is the North American trade name for South Korea's DaeDong Industrial Co. KIOTI compact tractors first appeared in North America in 1986 but the brand wasn't established until 1993 in North Carolina. DaeDong produces tractors, combines, transplanters and tillers, but in the U.S., KIOTI is known for its compact tractors.
The Kioti DK4510 is a 45-horsepower open station tractor with above average lift capacity that impressed during our testing.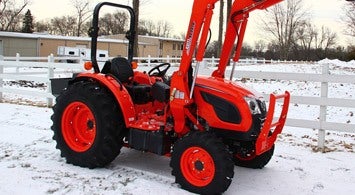 The 2018 Kioti CK4010SE Cab tractor is part of Kioti's "value" line, but after spending a day working inside the cab, that moniker doesn't seem to fit.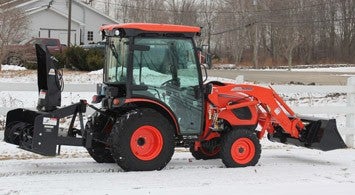 For a homeowner, hobby farmer, light landscaper, or user needing a compact yet capable TLB package, the Kioti CS2510 TLB is well worth adding to your "need-to-checkout" list.
For anybody looking for a 40 hp tractor and who wishes to work in a climate-controlled environment, the Kioti CK4010SE HC would be well worth considering.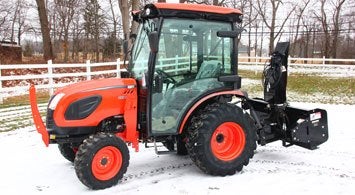 For someone in the market for a deluxe, nimble, serious snow removal package, the Kioti CK2510 equipped with a cab and KS54-108FM snowblower is a worthy contender.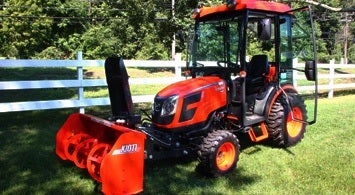 Boasting 34.9-horsepower Daodong 3F-TH4-diesel engine, the Kioti CK3510 tractor looks and performs well for a value tractor.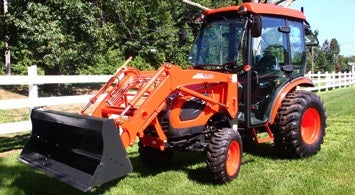 Kioti added a pair of two new subcompact tractors to its fleet for 2016, including the CS2210 we are reviewing here.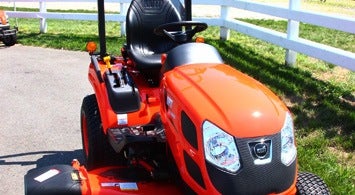 For an agribusiness in the market for a deluxe 45-horsepower tractor, the Kioti NX4510 would be well worth taking a look at.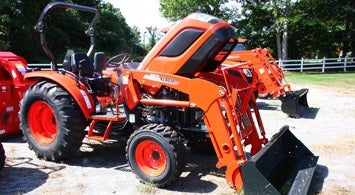 Anybody in the market for an affordable tractor without complex emissions systems but not lacking in niceties should take a look at the Kioti CK2610 HST.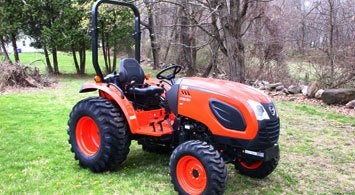 Anyone in the market for a deluxe 70+ horsepower power shuttle cab tractor with near infinite speed control from 0.11 to 23+ mph would do well to have the Kioti RX7320PCCR on their short list.