2014 Yanmar SA Series 221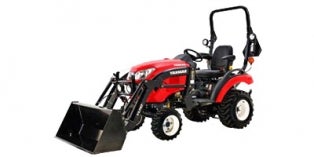 2014 Yanmar SA Series 221 User Reviews






2014 Yanmar 221
By Michael(Owner), Sep. 7, 2014
I really enjoy this tractor. It's powerful and easy to use for my needs.
I think the fuel tank would be better if it was not on top but on the side.
The MMM mower can be cumbersome to handle. Having a drive over deck would be great. I would also like to have a dial to fine tune
...
Read Full Review
1 - 1 of 1
Buyers Guides
Our Partners