2015 John Deere 100 Series D160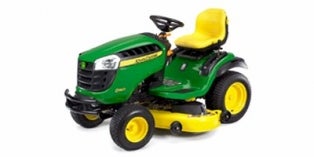 2015 John Deere 100 Series D160 User Reviews






New john dear tractor.
By kris(Owner), Oct. 10, 2015
I use John Deere garden tractor for 25 years every 5years
new model. And I'm very happy with quality and performance
of that's product. Very functional and reliable.
My family have other brands .Craftsman .Cubota .and Pollutan.
and all ways have problems and complains. A
...
Read Full Review
1 - 1 of 1
Buyers Guides
Our Partners