2018 John Deere 5E Series 5045E (2WD)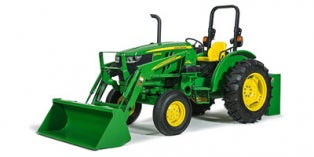 2018 John Deere 5E Series 5045E (2WD) User Reviews






Fantastic Value for a 50 hp Utility.
By Louis Thompson(Owner), Jul. 5, 2019
This 5045E replaced a 1973 JD 1120. I shopped, researched, and took my time over a 3 month period before buying. Love the tractor.
Value.... caught a sale and got a good price for machine, 512 fel, 6' bucket and forks...plus, 84 months 0% interest..
Performance... The
...
Read Full Review
1 - 1 of 1
Buyers Guides
Our Partners