2013 Kubota Grand L60 4060 HST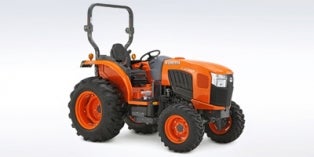 2013 Kubota Grand L60 4060 HST User Reviews






traded up from l3130
By Winfield Meek(Owner), Jan. 31, 2015
Having done all the hard work with a 2006 L3130 hst I traded with 400hrs for the 4060 hst.
The good, more horsepower on the hills, bigger operator platform, fuel economy better
negative: higher center of gravity, wider footprint does not match 60 inch implements, n
...
Read Full Review





Kubota 4060L
By Jared Hughes(Owner), Nov. 2, 2013
This is a great utility tractor. Smooth and stronger than it looks. It pulls all of my implements that were used with a tractor that was rated with a higher horse power 3 cylinder engine with ease if not better. This is a great tractor.
Read Full Review
1 - 2 of 2
Buyers Guides
Our Partners