2017 Kubota L 4701 HST 4WD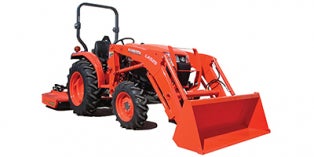 2017 Kubota L 4701 HST 4WD User Reviews






Great Value
By CJ Cowan(Owner), Jul. 12, 2019
Have put about 30 hours on a second-hand Kubota L4701D HST 4WD tractor with an LA765 front-end loader.The tractor has a total of 95 hours. The tractor has been used to:
1) Mow using a Land Pride 84" finish mower.
2) Disc plow with a 66" wide King Cutter disc plow.
3)
...
Read Full Review
1 - 1 of 1
Buyers Guides
Our Partners