2014 Massey Ferguson 4600 Series 4610 4WD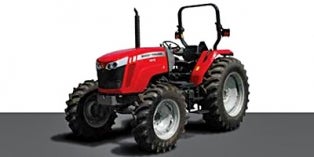 2014 Massey Ferguson 4600 Series 4610 4WD User Reviews






Don't touch it!
By Hugh Brownlee(Owner), Feb. 27, 2015
I bought a 4610 4WD with loader in the last 90 days. It's been a disaster! Four reasons not to buy.
1) The machine vibrates and makes noise at 1100RPM like a tractor with 10,000 hours on it.
2) The computer is wonky. I've had error codes that render the machine unusable and when the te
...
Read Full Review
1 - 1 of 1
Buyers Guides
Our Partners