2012 MTD Gold 20/42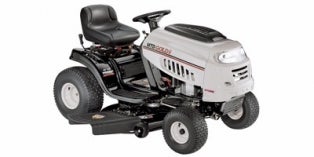 2012 MTD Gold 20/42 User Reviews






Great tractor for the frugal shopper!
By Jon(Owner), Jul. 16, 2014
Powerful tractor for the size. This tractor is a beast & does everything you ask of it. Could use a bit more tractive power transference on occaision to the wheels when loading in the trailer, or steeper grades, but goes good as it is, & cuts through the tall stuff like its not even there. H
...
Read Full Review
1 - 1 of 1
Buyers Guides
Our Partners