2014 Simplicity Conquest™ 25/50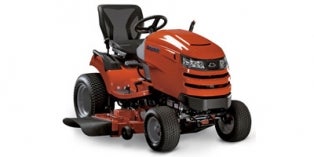 2014 Simplicity Conquest™ 25/50 User Reviews






Worth the money.
By Joe Muranyi(Owner), Oct. 18, 2015
A nice riding heavy duty residential tractor for those cutting up to four acres with or without flat terrain. The rear shocks take the bumps out pretty effectively and overall the ride is above average without power steering.
As usual Simplicity has the best " cut " in the
...
Read Full Review
1 - 1 of 1
Buyers Guides
Our Partners