New Take on Old Technology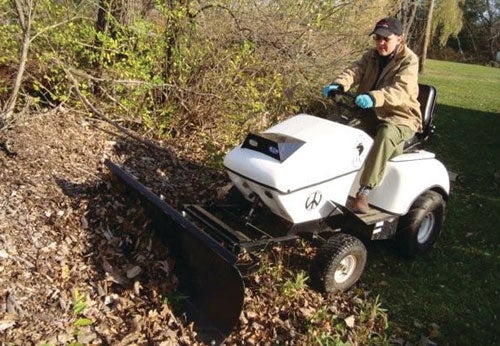 Electric tractors aren't new. In the 70s General Electric, John Deere and several other manufacturers produced electric machines. Though they worked and were certainly more environmentally friendly, electric tractors were expensive and sales acceptance lagged.
Fast forward to today where manufacturers are producing AG-sized diesel-electric tractors where the diesel engine is used to generate electricity to drive electric motors. The advantages are both in fuel savings—as much as 10%—but also in the switch from hydraulic pumps and gear sets to motors and actuators. On golf courses you might see E-plex II greens mowers under the Jacobsen and Ransomes names clipping greens to ridiculously high stimpmeter readings. Canada's Electric Tractor Corp. is producing the Electric Ox line of tractors for commercial and homeowner use. Look for more manufacturers to jump on this bandwagon and add their own twist—can we say hybrid coming your way soon?