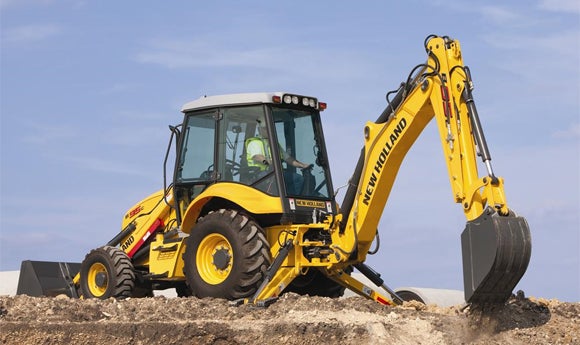 New Holland has announced that its new C Series loader backhoes and tractor loader feature Tier 4 Final emissions-compliant engines. As well, New Holland boasts that the machines offer improved engine response, fuel efficiency and serviceability, and an optional auto-ride control. The lineup includes the B95C, B95C TC, B95C LR and B110C loader backhoes and the U80C tractor loader.
"These machines deliver the power and torque needed to get any digging, loading, trenching or pushing job done faster," says Paul Wade, New Holland Construction marketing manager. "The new engines in these machines not only meet the strict Tier 4 Final emissions standards, they improve fuel efficiency without compromising engine performance."
The new C Series loader backhoes and tractor loader feature Tier 4B emissions certified diesel engines, ranging from 97 gross hp to 110 gross hp. The engines leverage SCR technology. SCR separate from the main engine function and does not compromise horsepower or torque. The SCR after-treatment requires an additive. One of the principal benefits of SCR technology, according to New Holland, is that it does not place any additional demands on the cooling package, which means that zero power is diverted to cool the exhaust gas.
The C Series feature an optional Auto Glide Ride control. Previously reserved for wheel loaders, this feature helps to reduce spillage even when operating at increased speeds, and allows the operator to set the engagement speed. When the operator is traveling at a slower speed, such as pushing into a soil pile, the ride control system automatically shuts off.