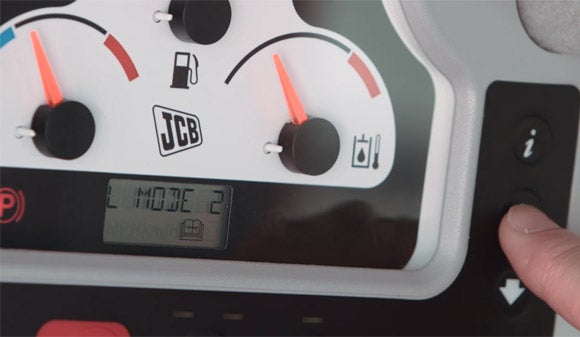 JCB has introduced its new myCHOICE controls, a controls operation software designed to give operators the ability to adjust their skid steer travel and loader controls for optimal operation during a variety of work conditions.
"We recognized that JCB needed skid steer software to satisfy a wide range of customer applications and demands," said Kenneth Walton, Chief Engineer for JCB. "When customers see electronic controls, they expect to be able to modify them to suit their needs, similar to how one modifies a cell phone to match personal preference. myChoice skid steer software allows them to do just that."
Previously, JCB skid steers and compact track loaders featured three control modes. With the introduction of myCHOICE, a total of six control modes are available on all new JCB machines – three modes for the transmission and three for the loader functions. Machine operation remains exactly the same, with users engaging modes within the new software just as they did with the prior software.
"myCHOICE is essentially about using software to make a machine feel 'real,'" Walton said. "With myCHOICE controls, operators can feel like skid steer experts, whether they've been using their machine for five hours or 50 years.
"Skid steers and compact track loaders will continue to get smarter and smarter. We'll see increasingly sophisticated electronic controls that will allow operators to do even more with their machines. In the end, myCHOICE controls are about making it easier for JCB customers to do their jobs."
Get the Flash Player to see this player.