Tractor Technology Keeps the Industry Moving
By Geof Fowler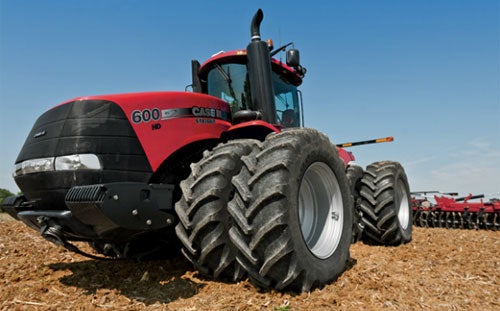 More horsepower, higher flow hydraulics, electronic wizardry, more creature comforts, a new take on old technology and new sources of power all coming your way.
With productivity demands pushing large Ag tractor horsepower numbers to the point where peak ratings as high as 660 in 4WD machines and 389 in row-crop machines are no longer unheard of, the big news coming your way is 'bigger isn't better' is out. Already, hydraulic flows as high as 113 gpm, 3PH lift capacities in excess of 10-tons, GPS guidance, field mapping telemetry options, and automated steering are solidly redefining farming today.
2012 will be no different, but what will be particularly interesting to follow is how the trickle down of these technologies will impact smaller utility tractor market all the way down to everyday lawn and garden machines. Read on and we'll discuss some of the trends we expect to come in 2012 and beyond.