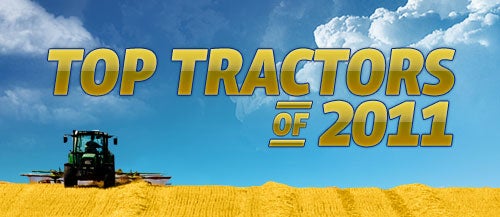 Although the final numbers aren't in, 2011 is shaping up as a good year for the tractor industry. Leading the increased demand is the large farm tractor segment which after a year of postponed purchases attributed to the added cost of Interim Tier 4 engines (as much as a 9% increase to sticker prices) has bounced back. High horsepower, high flow hydraulics, GPS, field mapping and telemetry options, automated steering and 4WD all are in demand. It won't be long before we see the trickledown of these new improvements to the Utility (UT), Compact Utility (CUT), Subcompact Utility (SCUT) and even Lawn and Garden (LGT) and Garden Tractor (GT) industry segments. We can hardly wait to see what 2012 will bring.
In 2011 we were treated to a taste of new designs as well as machines from manufacturers who understood they had a good thing going and didn't tinker with the recipe. In that vein, we introduce you to our pick for the Top Ten Tractors of 2011.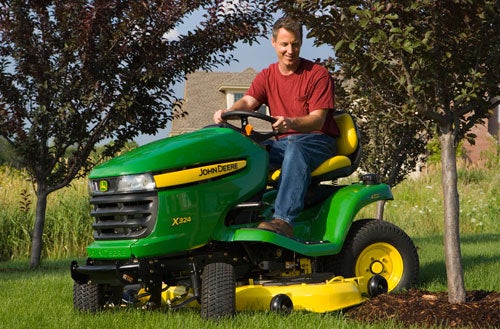 There's nothing like all-wheel steer (AWS) for maneuvering around trees and obstacles. Combine that maneuverability with features like the powerful V-twin, Foot Controlled Hydrostat, John Deere ergonomics and a long list of attachments/implements and you have a close runner up to the Broadmoor.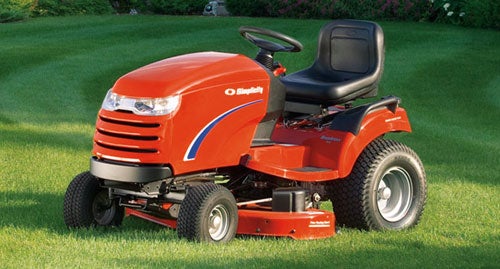 Simply, a lot of tractor for the money. Automatic Controlled Traction, Vanguard V-twin, Foot Controlled Hydrostat and the best cut in the business. We liked the way it drove and handled and if you have to have a reverse mowing safety feature, Simplicity's is the most user-friendly in this class. Check out our review of the Broadmoor here.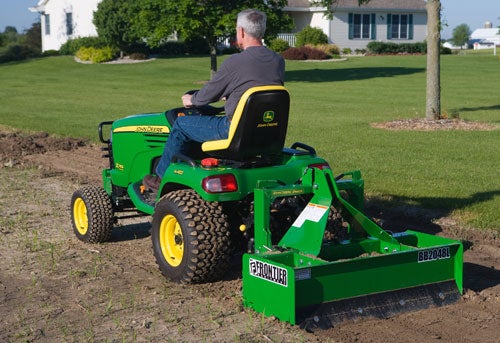 Runner up: John Deere X749. Another AWS offering from the Moline, Wis. manufacturer. Add full-time 4WD to the AWS maneuverability, a powerful diesel engine, K92 transmission and all the performance along with John Deere refinements you would expect in a tractor of this class. The only negative is the price which with options pushes the X749 well into the realm of the SCUT tractor class.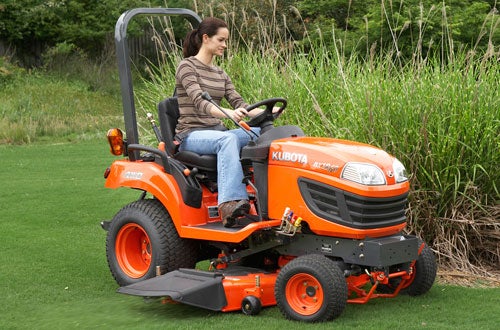 First, we'll admit Kubota's GR2120 was a consideration for this spot and for several thousand dollars less, but the BX 1860 comes with so many larger SCUT features but in a more compact size, we gave the nod to the baby BX. Diesel power, 4WD, standard 3PH and competitive pricing well under the runner up, its no surprise the BX 1860 gets our nod for top choice in this category. Check out our review of the BX 1860 here.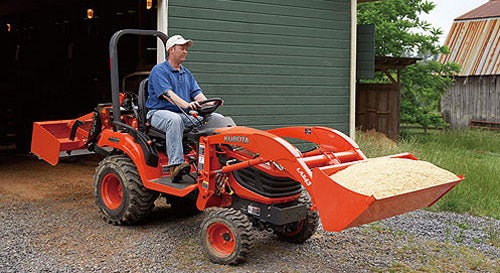 A refinement of the originator of this class of tractor, the BX 2360 is a solid runner up that just needs the niceties engineers injected into our winner. It makes you wonder what the response will be coming out of Kubota's Osaka, Japan headquarters in the upcoming year.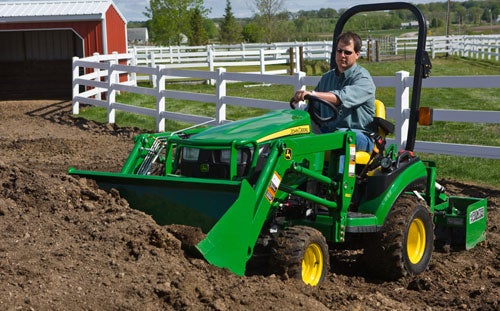 Its no secret this we're fans of this newly redesigned tractor to the point is was our choice for 2011 Tractor of the Year. And the recipe on paper is simple: Take the highly successful 2305 and add features like radiator cooling for the hydro, position control on the 3PH and a folding ROPS, and you have a machine bringing migraines to the competition's sales and engineering teams.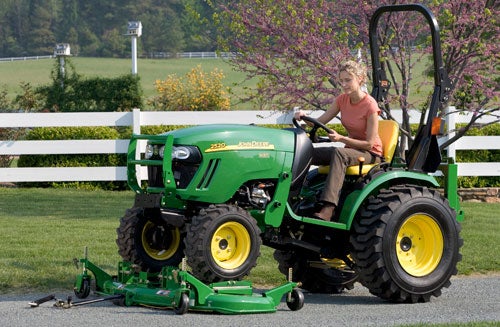 And a close runner up it is as this is one of our favorite tractors. Large enough to do some serious work; small enough to fit in tight spaces. With responsive hydraulics, 20.5 hp at the PTO, John Deere ergonomics, and easy to attach/detach attachments such as the On Ramp Drive Over Deck, this is one CUT that puts an exclamation mark on Utility. Check out our review of the John Deere 2520 here.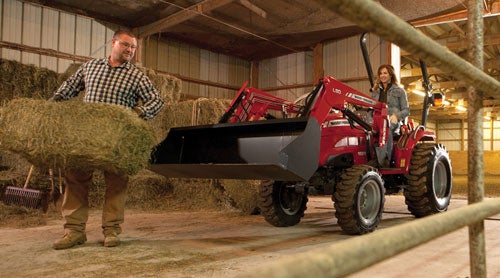 We just flat out liked this tractor and our September review said as much. And why not? The 1526 comes with a responsive diesel with footpedal throttle control, 3-range hydro, and all the features a leader in this class should have. Throw in competitive pricing and you can't go wrong with the 1526 if you are in the market for a tractor of this size. The only negative: as of this writing a backhoe was not yet offered.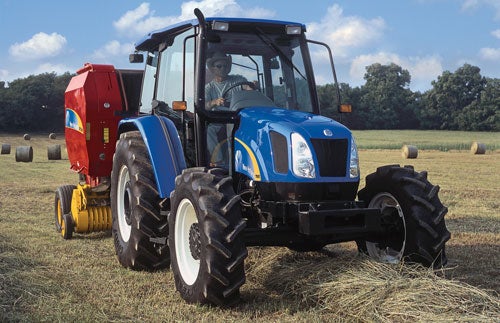 Options. That is what sets the T5000 series tractors apart from the competition. When you're ready to choose the axle, transmission and operator station you'll be surprised at how many options New Holland offers. Combined with heavy-duty construction and powerful engines with some the highest torque rise specs in the industry, and we're sure if the T5060 is your tractor choice you won't be disappointed.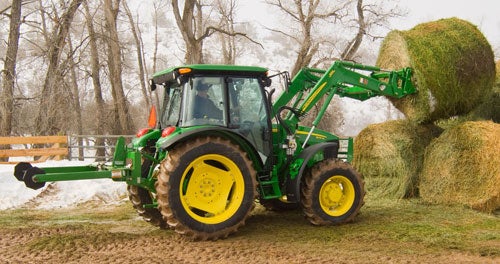 We've had the pleasure of spending some time behind the wheel of this model and can't say enough about the ergonomics and comfort built in to a tractor with 90 PTO horsepower that speaks of its capabilities. Deere designed this class of tractors for high-hour users and to take the day-in-day-out stresses of heavy-duty use. Stay tuned for our upcoming review of this tractor and you'll see why we named it our pick for top Utility Tractor 2011.
And so you have it; our picks for the top ten tractors of 2011. Sure the list was subjective and the differences from brand to brand each day become more blurred, but if you are in the market for a tractor from one of the five categories we selected for this article, then you can't go wrong with our pick or the runner up. Happy Tractoring!