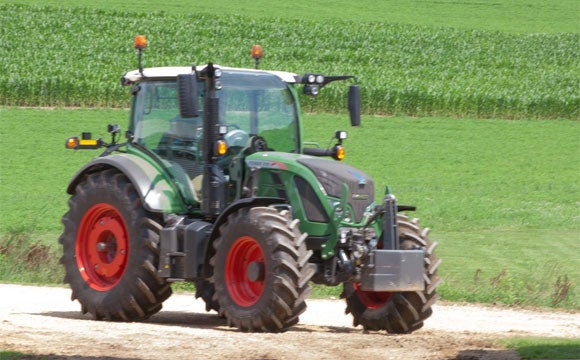 AGCO recently introduced its new Fendt 500 Vario Series – 110-150-horsepower tractors in a compact package.
"The new Fendt 500 Vario features an extensive range of capabilities to meet the needs of operators who increasingly demand more with less," says Josh Keeney, AGCO Fendt tactical marketing manager. "Time is a precious resource for farmers. The Fendt 500 is versatile enough for a wide range of applications work, from light chores to fieldwork. It's an efficient tractor that provides unrivalled competitive advantages from a tractor of its size."
One of the key features of the Fendt 500 Vario series is the Varioterminal, which unites all functions together in one terminal for both tractor and implement controls, eliminating the need for additional monitors. The terminal is fully ISOBUS-certified by Agricultural Electronics Foundation (AEF) and available in 7-inch and 10.4-inch screen sizes.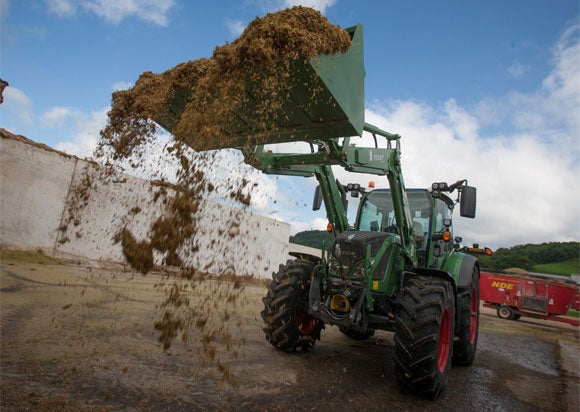 Among these intelligent features include: VarioGuide automatic steering system, camera function, VarioDoc documentation system, SectionControl and VariotronicTI.
"Ultimately, all this technology will give the operator the ability to use the machine for optimum performance and the ability to turn his or her attention to other management decisions, away from the setting and adjustments of the machines," says Keeney.
The single, undivided curved front windshield of the Fendt VisioPlus cab curves up into the roof to offer more upward angle of sight. With nearly 65 square feet of glass in total, cab also provides an unobstructed view of the front wheels, as well as 320 degrees of horizontal visibility that encompasses the tires, crop and front- and rear-attached implements. As a standard offering from the factory, the tractor has a road speed of up to 31 mph.
Standard pneumatic self-leveling cab suspension is designed to reduce fatigue and improve comfort. The cab is supported on four points with integrated self-leveling two conic bearings at the front and on two air spring elements at the rear.
Fendt's CargoProfi Loader combines intelligent built-ins such as the Memo function for saving the positions of the loader arms and attachments, plus measuring and tilt sensor systems. All controls and settings of the loader are fully integrated to the Varioterminal.
Visit Fendt.com for more information.