2015 Tractor.com Holiday Gift Guide
10 gifts sure to please that special tractor owner on your shopping list
By Geof Fowler, Nov 27, 2015
It's that time of year again when many of our readers are in search of that extra gift. Tractor.com offers the following 10 suggestions, which we believe meet the most stringent test of all: would we mind finding one or more in our stocking or under the tree?

Torque Wrench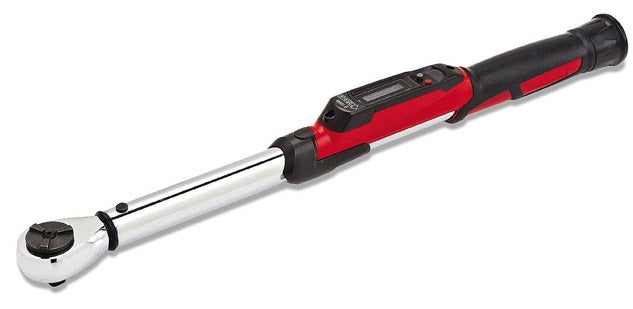 Tractors are subject to tough conditions – dirt, vibration, shock and temperature extremes. Bolts and nuts loosen and should be part of a comprehensive preventative maintenance regimen. To ensure everything is at the proper tightness (torque), a high quality torque wrench is the tool of choice. A popular torque wrench is the Craftsman 1/2" Dr. Digi-Click, which is suitable for a 25 to 250 lb-ft range and has an accurate, easy to view digital readout. Cost: under $120. Click here for more information.
Hearing Protection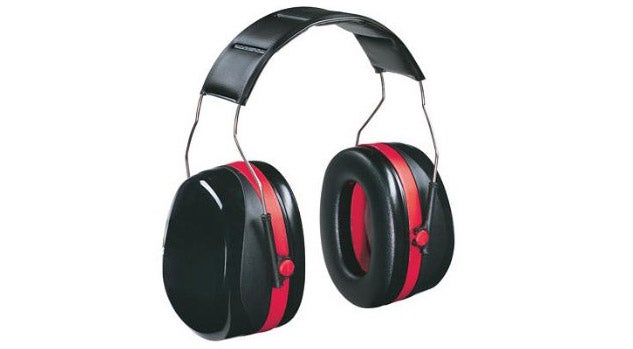 Tractors, especially open station machines, are noisy. OSHA recommends hearing protection at noise levels of 85 dBA or higher for eight hours. Ear plugs can be effective, but are messy, easy to lose, and uncomfortable. Over-the-ear protection is more effective and offers greater protection. The 3M Peltor H10A Optime 105 Ear Muff can provide noise reduction of up to 30 dBA, is comfortable to wear, and is inexpensive. Cost: under $25. Click here for more information.
Oil Drain Pan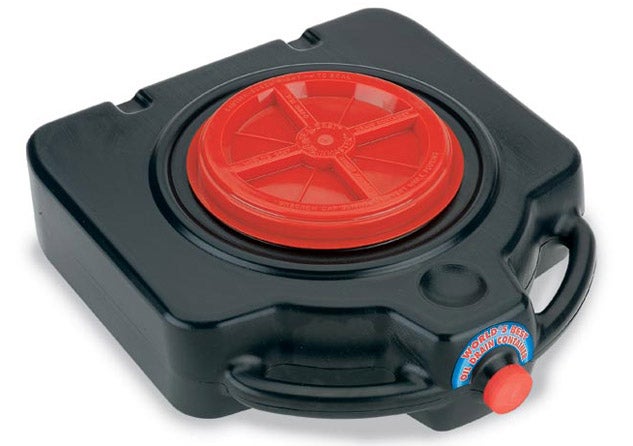 Tractor fluids have lifespans and need to be changed. Often the engineering constraints make for tight spaces that make collecting the draining fluids a challenge. Lumax makes metal and plastic oil drain pans for collecting up to six gallons at a time. But one of the handiest oil drain pans is its 15-quart LX-1632 Drainmaster, which features a twist off center cap and an end drain plug. The 15-quart model is sufficiently sized for servicing the transmissions of most sub-compact and many compact tractors. The 8" diameter center opening is large enough to effectively collect the drain stream while the 5" height is slim enough to get into the tightest quarters. Cost: under $25. Click here for more information.
Shop Towels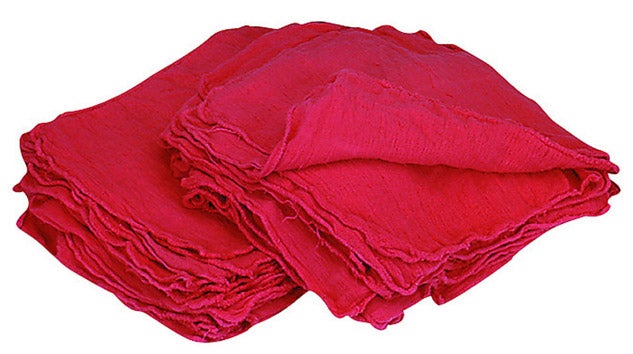 Where there is a tractor there will be dirt, grease, grime and oil. Paper towels work, but aren't very rugged and can't be reused. Shop towels or rags are generally 100% cotton weave with low lint content, are washable, and come in boxes or rolls. Cost: under $15 for 50. Click here for more information.
Degreaser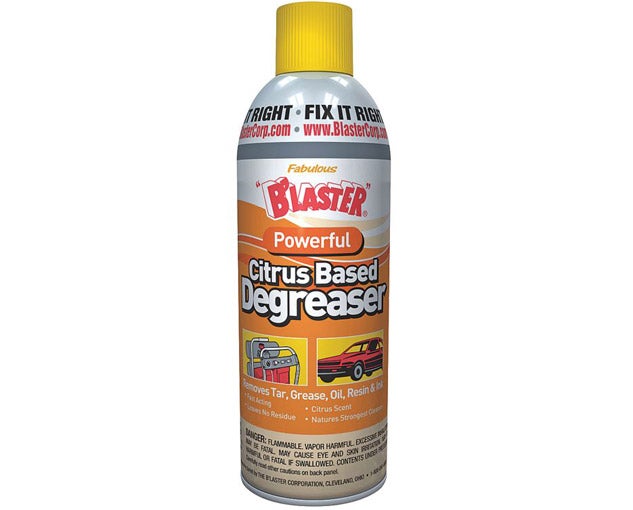 Working with tractors and implements means adjusting, removing, reattaching, and repairing are all part of the daily routine. The natural build-up of grease and dirt make it difficult to visually inspect components and a good quality degreaser should be considered a necessary maintenance tool. While it comes time to disassemble and work on damaged parts, getting them free from grease and dirt make the job all the easier. Blaster makes a citrus-based degreaser that works well and is inexpensive. Cost: $6-$10 per can or buy it by the case. Click here for more information.
Shop Vacuum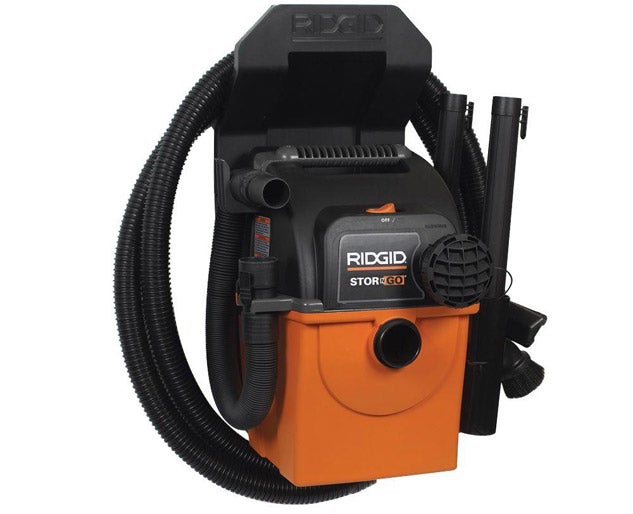 Cleaning up the barn, garage, shed or work area is an ongoing task. A wet/dry shop vacuum is the perfect tool, but wheeled units can get in the way. The Rigid Stor-N-Go wall mounted vac has five gallons of capacity, 7' expandable hose, Tug-a-long 14' hose, and several wands including utility nozzle, crevice tool, and dusting brush. And as handy the vac function is, the blowing port turns the Stor-N-Go into the perfect tool to blow debris off of radiator and vent screens. Cost: under $100. Click here for more information.
Service Jack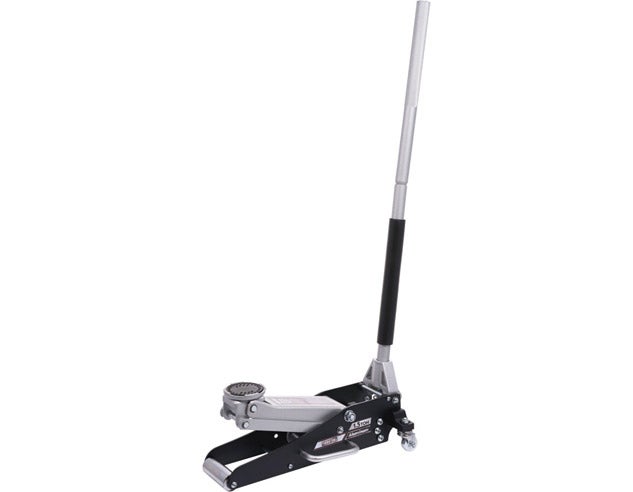 Tractor tires wear, get flats, and need to be reversed to accommodate wider/narrower widths. If a tractor is equipped with a front loader, that implement can be used to raise the front tires off of the ground for service. But if a tractor does not have a loader or if the rear tires need to be removed, a good quality jack does the job nicely. The Ironton Aluminum/Steel Service Jack weighs less than 35 lbs, but can lift up to a ton and a half. With a lift range of 3-3/8" to 14-3/4" it can handle most subcompact or compact tractors, and many utility tractor axle heights. Cost: under $120. Click here for more information.
Battery Load Tester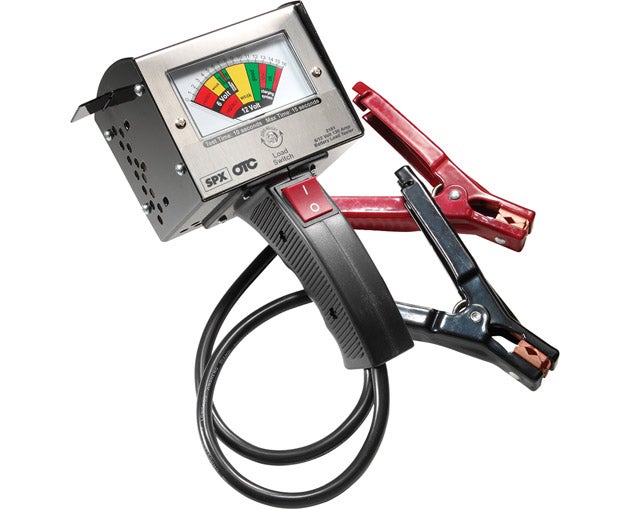 Tractor batteries are also subjected to a wide range of conditions and use/non-use. Is that battery just dead or does it have bad cells that will no longer accept a charge? A battery load tester is the only way to know for sure. Many service shops have state-of-the-art testers, but those units are expensive and require you to bring the battery to an outside location for testing. The OTC 3181 130 Amp tester may not have all the features of those expensive shop units, but for determining if the battery is bad or not, it works quite well. Cost: under $50. Click here for more information.
Socket Set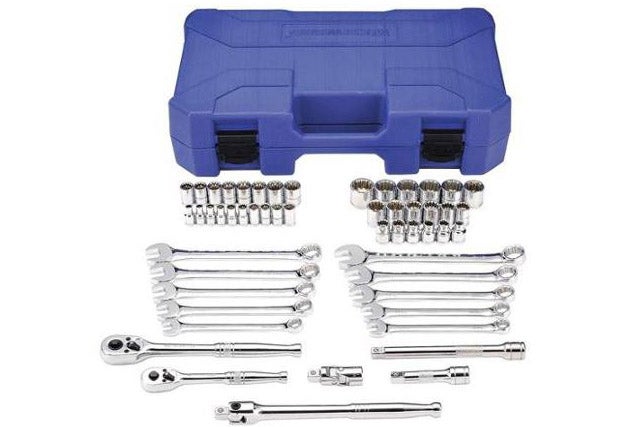 Most tractor owners will already possess a high-quality 1/2" and/or 3/4" ratchet and some sockets. But are those tools always convenient? In most cases, not really. And for most uses a smaller drive, decent quality socket set is all that's necessary. Westward makes a 52-piece combination SAE and Metric 1/4" and 3/8" drive set that comes in a portable case and doesn't take up much space. Cost: under $170. Click here for more information.
Portable Cooler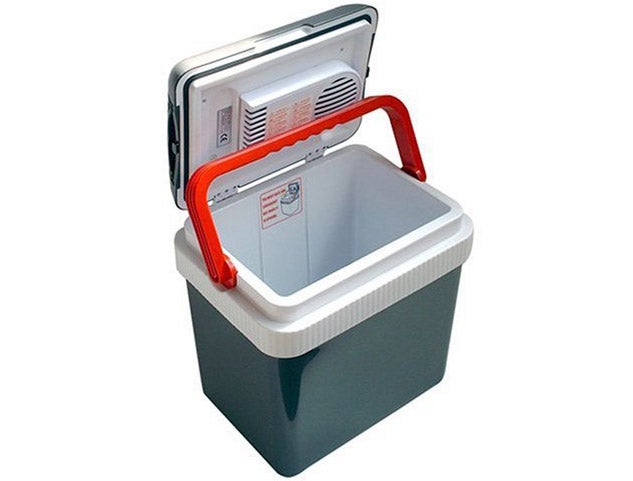 Long hours in the field can lead to dehydration. On hot summer days, warm beverages just doesn't cut it. Coolers work well, but require ice packs or cubes to provide refrigeration. The Koolatron P25 26-quart FunKool cooler runs off of a 12V outlet and provides enough refrigeration to keep contents cooled to 40 degrees below ambient temperature. The 12-pound unit measures 11-1/2" x 16" x 17". Cost: under $100. Click here for more information.
The 10 gifts here all pass that stringent test of would we mind finding them in our stocking or under the tree and are sure to be appreciated by that tractor enthusiast you're fond of. And if you're still undecided or thinking of something more significant, there's always an attachment/implement you could tag to the list.
Tractor.com wishes our readers a happy, safe, and healthy holiday season along with a prosperous new year.
Buyers Guides
Our Partners