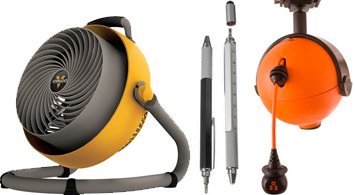 It's that time of year again and many of our readers may be looking for an extra gift for that tractor owner in your life. Tractor.com offers 10 ideas that meet the most stringent test of all: would we mind finding one or more in our stocking or under the tree?

Tractor Wall Clock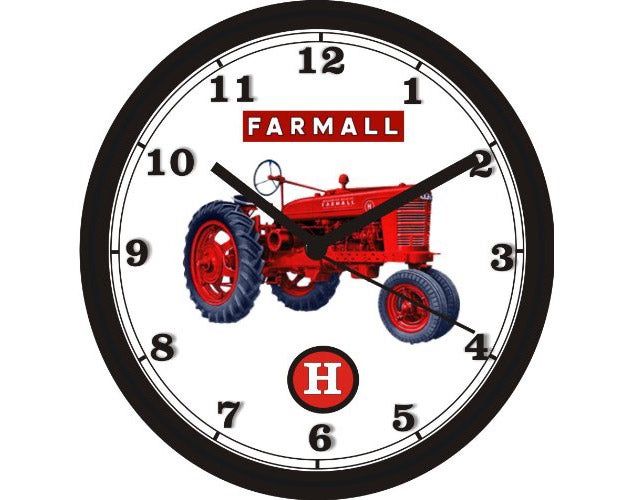 Having trouble keeping that tractor enthusiast of yours on schedule? Maybe a clock for the shop wall would help. Manufactured by Muscle Car Memories, the 10" diameter clock (14" available as well) runs on a single AAA battery. The model we chose to show comes with a beautiful full-color Farmall H tractor printed on the face, though clocks are available with other brands such as John Deere, Allis Chalmers, Massey Ferguson, Ford and International Harvester. Available at Amazon.com. Cost: $29.99
6-in-One Tool Pen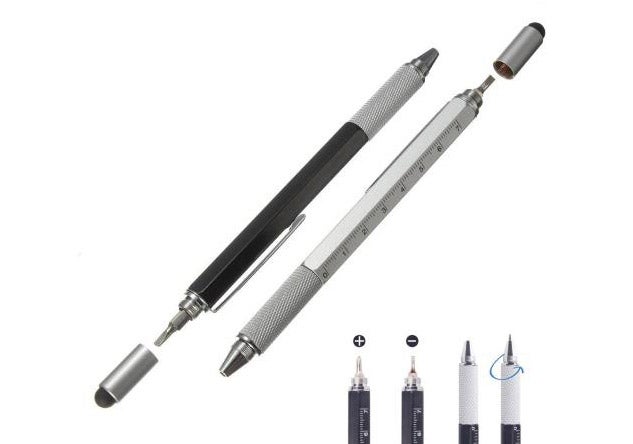 A perfect stocking stuffer, the 6-in-one tool pen packs a quality ballpoint pen, flathead screwdriver, phillips screwdriver, bubble level, 3" ruler, and a touchscreen stylus pen into a single tool. And while there are several manufacturer versions available, our favorite is one retailed by Accessorygeeks.com. Cost: less than $9
SAS Digital Hearing Protector with AM/FM Radio and MP3 Player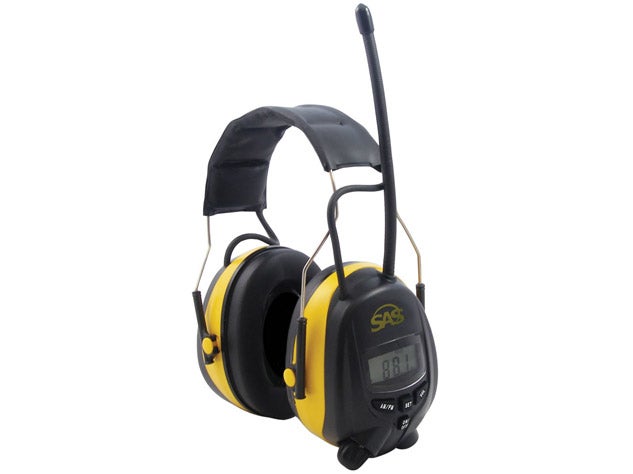 Selective hearing aside, we all need to protect that all-important sense. Tractors and related equipment are often noisy and extended exposure can lead to long-term hearing damage. SAS makes hearing protection easy and fun. The built-in AM/FM tuner has an LCD display for easy tuning and has 10-presets. There is an input jack that allows an MP3 player to play through the unit. With comfortable gell/foam ear cushions and running on a pair of AA batteries, the SAS Digital Hearing Protector is available from a variety of retailers. Cost $39 -$60
Vornado 293 Shop Fan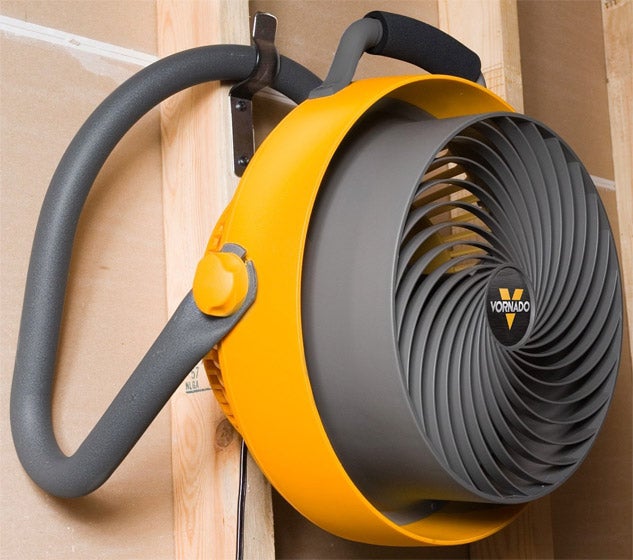 Even though most of North America is heading into cooler months, it's never out-of-season to think about warmer days where the Vornado 293 shop fan can help keep the barn/shed cool. Using vortex technology to deliver even air circulation for spaces up to 1200 square feet, the Vornado 293 can be placed on the floor or wall mounted. The enclosed ball-bearing fan motor has three speeds, never needs to be oiled, and has good dust resistance. The fan grill can be removed for cleaning and storage for the 6-foot cord is built in. A 5-year manufacturer warranty stands behind the unit. Cost $130
RoboReel Ceiling Cord Reel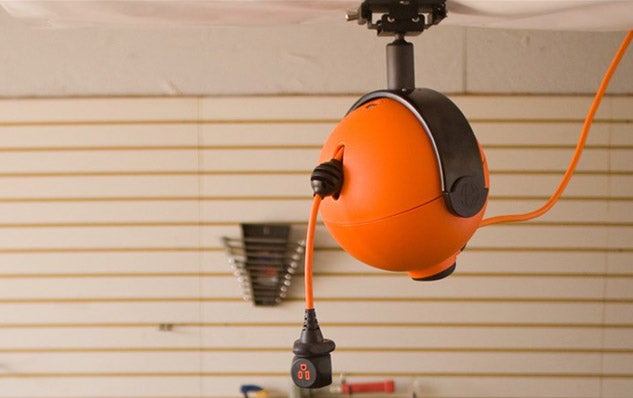 The RoboReel power cord system holds and organizes 50 feet of heavy duty 12-gauge electrical extension cord and comes with a motor-driven reel that automatically winds at the touch of a button. Manufactured by Woodland Power Products, the same people who make the Cyclone Rake we've been quite impressed with. The RoboReel can be hung from any surface, whether it be vertical, horizontal, or angled and its 360-degree swivel gives the unit a 100-foot diameter working range. Other features expected in a premium reel include the ability for the owner to replace the cord if damaged and several levels of safeties including thermostat protection with circuit breaker and power shut-off (less than 1-second) if cord is severed. Cost $279
Merry Christmas Tractor Mug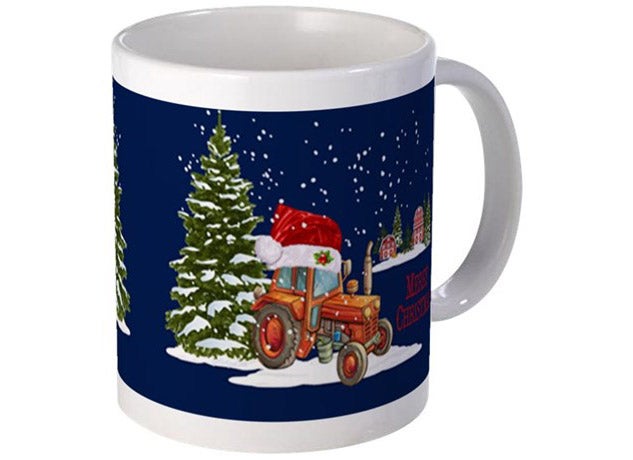 Another great gift idea is an imprinted ceramic mug. Perfect for sipping something warm on those cold days, the Merry Christmas Tractor Mug by Cafepress.com holds 11 ounces and is microwave and dishwasher safe. Shop now and take an extra 25% off by using code SHOP25. Cost $13.99
Tractor Maintenance Log Book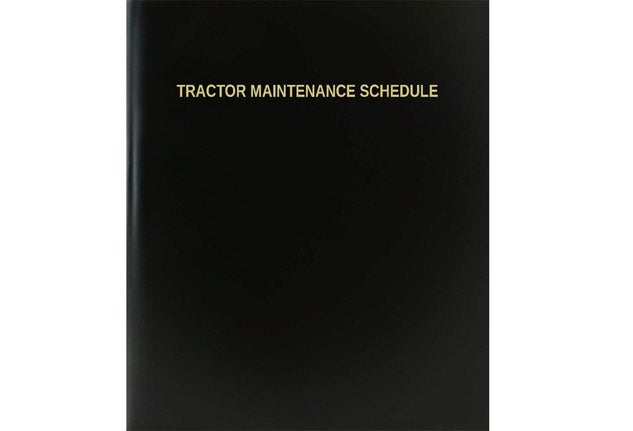 If that tractor, implement or associated piece of machinery is to perform at its peak and when needed, proper maintenance is crucial. Keeping track of that maintenance is equally important. Owner's manuals detail what servicing is necessary and at what intervals and usually include a place to note what was done and when. For some, keeping those manuals in the barn or shed isn't so convenient. Others might prefer a centralized maintenance book that can cover each piece of equipment in-use. That's where a customizable log can come in. BookFactory makes an excellent log book that has ruled pages with page numbers. Faux leather-bound, the 8.5" x 11", 120-page log book is small enough that it doesn't take up much space, but large enough to cover lots of equipment. Available through Amazon.com. Cost: $24.99
Spray Degreaser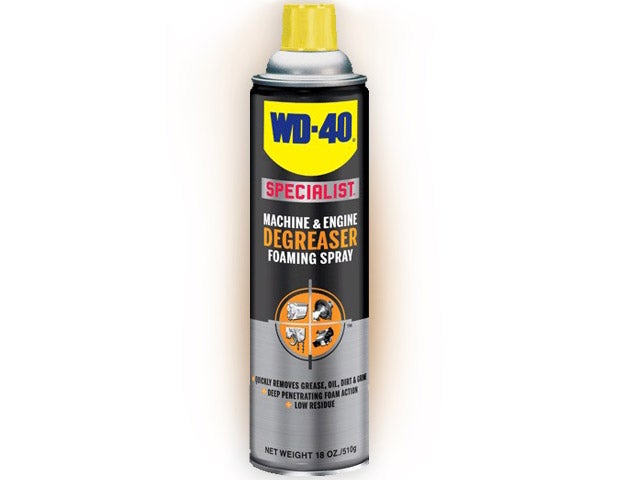 Keeping tractors and farm machinery clean can often seem like a losing proposition. Keeping that equipment clean, though, is a necessity, both to see and access the wear and tear, but also to help prevent the tracking of that grease, grime, oil and dirt back to the home. WD-40 Specialist is a machine and engine degreasing foaming spray that is water-based and 50 state VOC compliant. Available from a variety of retailers. Cost $12
I'd Rather Be Driving My Tractor License Plate Frame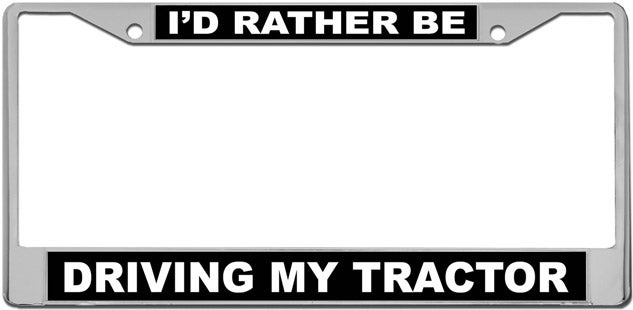 What better way to proclaim the enthusiast's enthusiasm for their tractor then to say so on their automobile or truck. RedEyelaser.com makes a variety of license plate frames that are made from durable zinc with standard hole locations to fit 6" x 12" license plates. An I'd Rather Be Driving My Tractor license plate frame is an inexpensive gift and sure way to put a smile on that enthusiast's face. Cost: $15.99
MyTractorForum.com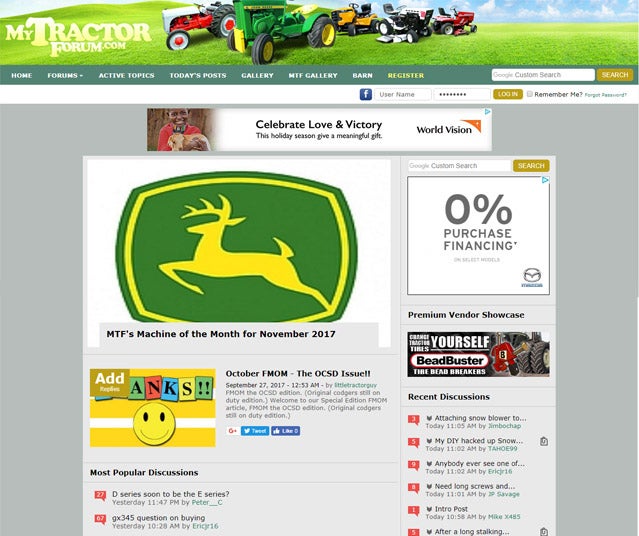 If that enthusiast of yours hasn't yet become a member of MyTractorForum.com, sign them up today. MyTractorForum.com is a free site where over 136,000 members gather to talk about tractors (big and small), disseminate information about the operation, maintenance, and safe use of tractors, as-well-as other non-tractor related topics. With more than 3 million posts, 347,000+ active threads, MTF is a great resource where like-minded enthusiasts can congregate. And for the ultimate in site support, consider a Premium Membership as a gift. Cost: $20/year
Best Wishes to our Reader's
Tractor.com hopes our 2017 Holiday Gift Guide gives our readers some helpful ideas or at least moves the gift-giving thought process along. Through the holiday season and into 2018 we wish you all a happy, healthy and prosperous New Year!