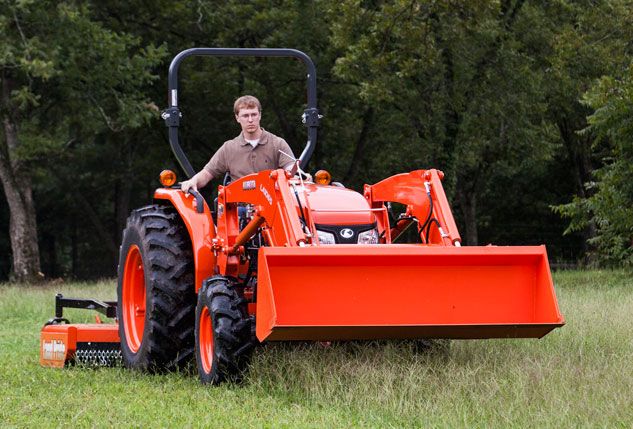 Any hardworking ranch hand worth its weight in greens knows that help comes in all forms. When running a small farm or ranch, whether it is livestock or produce, having a tractor is an invaluable tool. But knowing what size of steel horse you will need is up in the air.
While a subcompact tractor with a few good attachments is an affordable way to get started for many landowners, what you need will become clearer only when you hit the ground and start preparing for that first huge job.
When making a major purchase like a tractor, it is best not only to think about what you need from a tractor right now, but what you might need in the future. What is the biggest, most taxing job will you need your tractor to perform? If you buy a tractor too small to handle that job, you might end up kicking yourself.
After some careful consideration we hope you will find that our list of 5 reasons to buy a mid-size tractor will help make your first choice the correct one.
Capability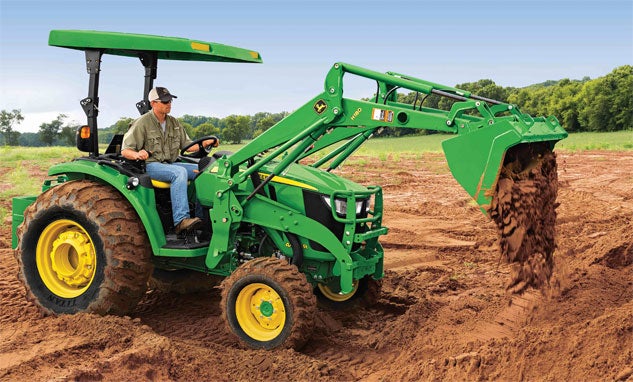 Let's face it; we often let our dreams of the work ahead being easy overload our gear. If you have a compact tractor with attachments that are not designed for the larger and more stressful task the future may hold you may come to regret it. If you invest in equipment that is maybe a bit larger than you think you need, you will be better prepared for what is to come.
Land Maintenance
Working hard soil is a task that can tax the many small tractors. A bigger job is also likely to take you longer. Having good weight for pushing and quality power helps finish tasks like land clearing or modifying landscape much more pleasant.
Livestock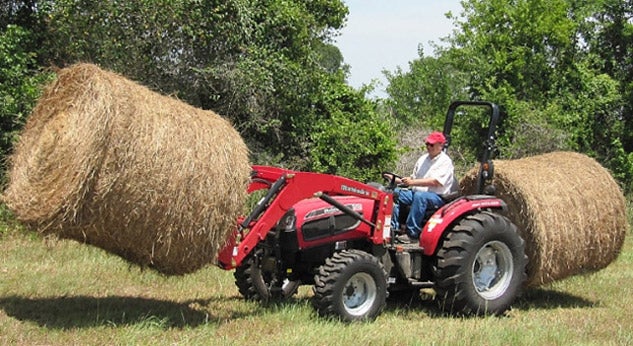 This particular tip is geared for those who are forming that new pasture for livestock or simply trying to get that heffer up after she lies down to give birth. Several times in my childhood and as a grown man I have had to use the tractor to help a cow off the ground and one had to be put down because the tractor was just not strong enough. Towing or carrying large feed bins or round bales is also a job fit for a mid-size tractor.
Bush Hog
Cleaning new or existing pastures is a very common job and a mid-sized tractor with a good bush/brush hog makes this chore easier. Getting through thick brush and up or down steep inclines can be made into a less stressful endeavor with a mid-size tractor and a mower attachment to match the power of the tractor.
Fencing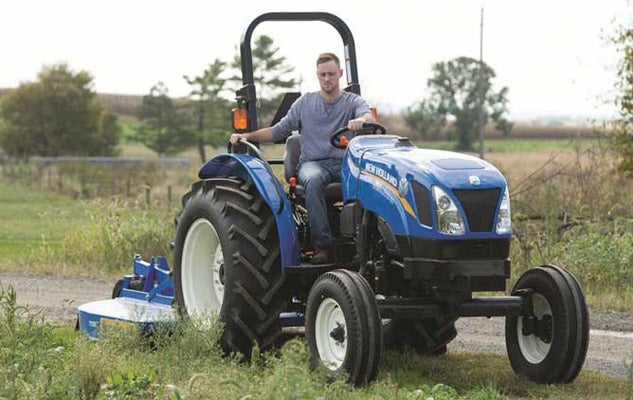 Hauling the fencing trailer around can be done with a small trailer and an ATV, but getting that heavy roll of fencing wire as well as those posts installed is another thing all together. Lifting the rolls of barbwire and rolling this gear out is made easier with a tractor and if there happens to be something in the path of your fence it may be easily removed with that same workhorse. Plus, drilling fence post holes can be made easier with one simple attachment and a tractor big enough to support it.