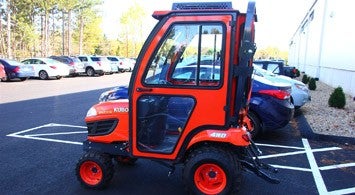 We're not quite sure why the Curtis Industries, LLC September press release announcing air conditioning for Kubota BX2370-1 and BX2380 cab tractors received the ho-hum media coverage that it did. After all, it is an industry first. Previously, small tractors could be outfitted with a heated cab that was great for cold weather climates, but not so much for those in warmer zones. Taking off doors and/or opening windows helps, but get a cab tractor in full sun with temps above 70F and the operator cockpit becomes little more than a greenhouse.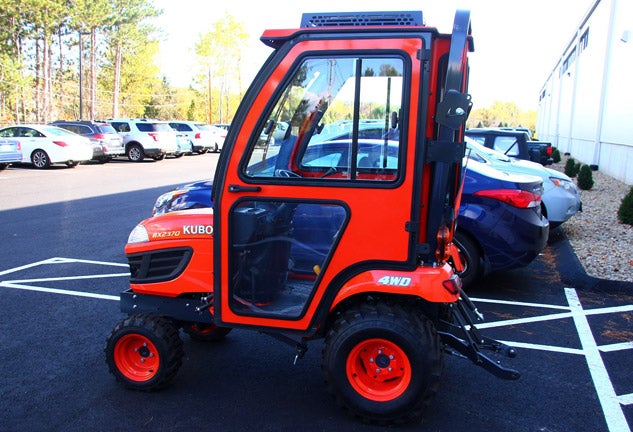 Generally, tractors had to be around 40 horsepower for cabs to include air conditioning. Anything below that, and the power drain was thought to be too great. The editors at Tractor.com had long kicked around the idea of an air conditioning system that somehow ran with reduced power consumption. Surely in this modern era where even autonomous vehicles are no longer science fiction fodder, a clever engineer could figure a way to cool the environment of a small cab tractor. Enter the design team at Curtis Industries, a Massachusetts-based manufacturer of factory and aftermarket cabs and related accessories for golf carts, utility vehicles, and tractors.
After the press release, emails between Tractor.com and Curtis were exchanged and a late October date for a factory visit was agreed upon, getting around scheduling conflicts, a long queue of reviews, and a move by Curtis to a new 163,000-square-foot facility in West Boylston, MA. On hand for our visit were President George Psyhojos, Marketing Managers Mark Manno and John Davis, and Product Research & Innovation Manager Deven Hurst, who discussed company philosophy, marketing plans, as well as some of the design challenges the relatively small – approximately 150 employees – company faced.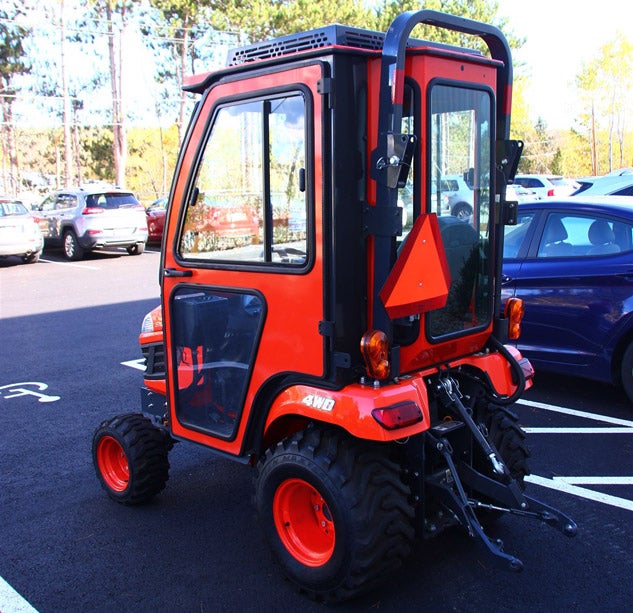 The air conditioning system developed by Curtis relies on patent-pending dynamic load control software, a higher output alternator, and a replacement rooftop panel unit that sits just below the height of the upright ROPS. The rooftop panel is such that it can be retrofitted to Kubota BX2370-1 and BX2380 tractors outfitted with Curtis cabs with an install time of about 2 hours. Hurst said that the alternator powering the electric compressor has a peak rating of 65 amps and the system draws just under 1-1/2 horsepower. The bracketry used for the alternator fits nicely under the BX hood and has a fit and finish that could have come straight from Kubota.
Similar in operation to todays' automobiles outfitted with start/stop technology, where the air conditioner compressor shuts off at a traffic light but the fan continues to circulate cool air, the Curtis system also senses load and shuts down the compressor during those times of high power demand. The ability to manage vehicle power with minimum draw allows the Curtis system to be used on smaller vehicles with lower horsepower. The tractor engine rpm does have to be kicked up to run the compressor.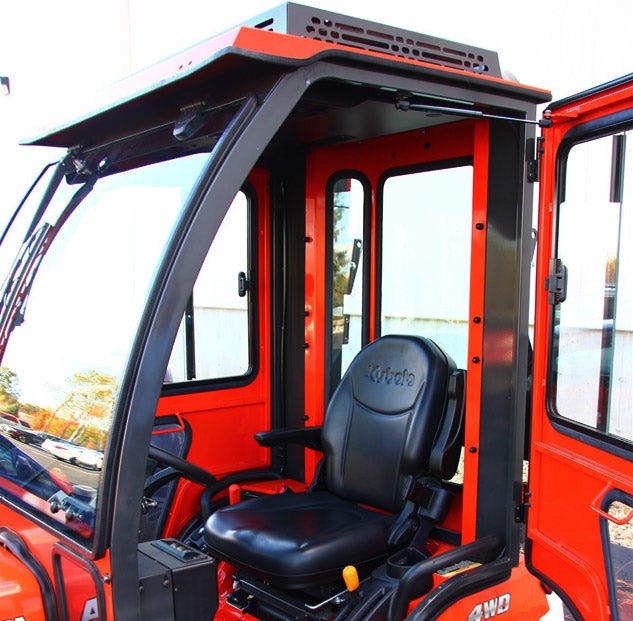 Inside the cab, the headliner has four adjustable louver vents, a three-speed fan, and a lighted on/off switch. The fit and finish are of the componentry are up to automotive quality standards, and definitely don't have that revision one waiting for revision two look we sometimes see with new products. Curtis did their homework with this unit and we're sure any prospective owner would agree. The same can be said of the overall fit and finish of the entire cab, which is known to be one of the best in the industry.
Initially available for Kubota BX tractors, it's easy to see how the system could be used on other small compact and subcompact tractors. Though Curtis has no immediate plans for expanding the list of tractors supported with air conditioning, owners of John Deere 1-family and X7, and Massey Ferguson GC1700 tractors would seem good fits as Curtis already manufactures cabs for those machines.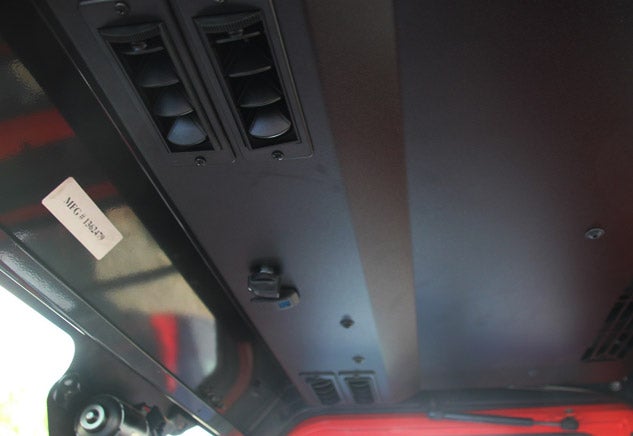 MSRP for the BX tractor air conditioning system is $2,999 installed and the unit comes pre-charged with refrigerant making for an uncomplicated initial install. Curtis products are sold by a worldwide dealer network of more than 2,000, and has an annual production capacity of more than 20,000 cabs and plows. And we would be remiss to not mention Curtis' newest acquisition, Artillian LLC, maker of pallet fork frames and tines, grapple and rake attachments, tractor and skid-steer blades, and other accessories that make implement storage and handling easier. The purchase of Artillian should fit nicely with Curtis' existing plow, blade, spreader and other accessory business.
Tractor.com lauds Curtis' willingness to tackle the development of a small tractor (and vehicle) air conditioning system and wouldn't be surprised if it someday turns into a can't be without feature along the lines of air conditioning in automobiles.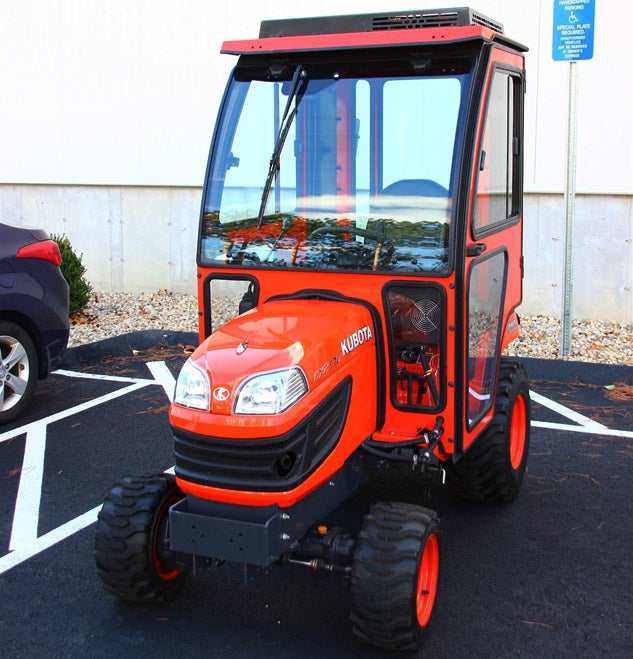 Surprising innovation from a small manufacturing company? Not for one with a motto of: More Innovation. More Value.