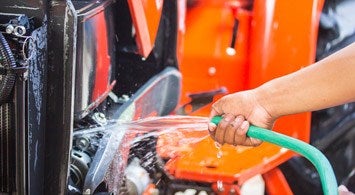 One of the most thankless jobs of a Tractor owner's weekly routine is cleaning the money maker in the barn. Getting the week's work finished is generally all most consider when looking at the workload, but if you do not clean up the mess after the work is finished that pile of mess just gets bigger. Cleaning your tractor is very important not only from an aesthetics or appearance standpoint, but you can also identify problems that may be coming and stop them before it turns into something much worse. With this in mind let us take a look at some affordable products that will help you get the grime of a tough week off of possibly your most valuable asset.
Degreaser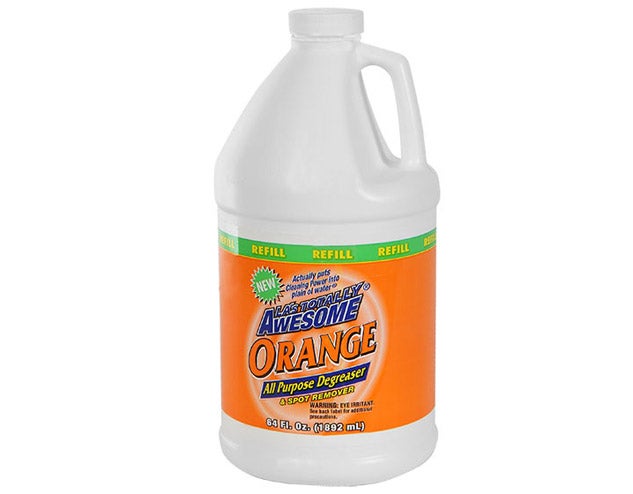 One of the cheapest yet surprisingly effective degreasers on the market can be found at any Dollar Tree store or online and it is called LA's Totally Awesome degreaser. This can be purchased in the gallon size or spray bottles and a case of six one-gallon bottles will only set you back $6 dollars plus tax. That's a whole lot of cleaning power for six bucks!
Scrub Brushes

Should you decide to put a little effort into the washing of your tractor and need a helping hand, the Dip & Wash scrub brush with a long handle is a great buy. Getting into those tight areas or maybe those places that are a little longer distance than your arms can reach makes the long handle dip and wash brush perfect!
Spray Nozzle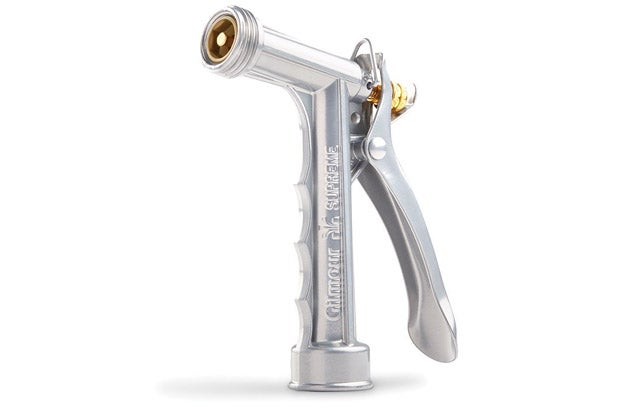 Getting a good spray nozzle for the water hose is an investment in cleanliness for the tractor owner. Getting one that is free of gimmicks and that can withstand abuse is the key, but better than that how about something that is cheap? Try this metal pistol shaped spray nozzle. Its under $5 and it has proven itself worth many times over that at our shop!
Spray Nozzle with Suds Attachment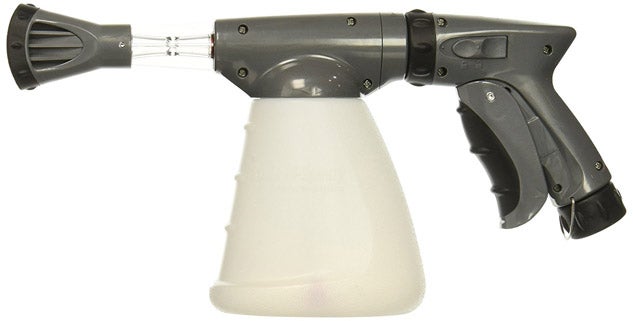 A spray nozzle with a suds attachment is a great invention of recent years and I can say it makes a great tool for those who love taking the stress out of a cleaning job. Just pour in some of your best foaming cleaner, spray the big tractor down and hose off the wear and tear of a hard week on the ranch. I'd say it probably doesn't get much better than this!
Water Hose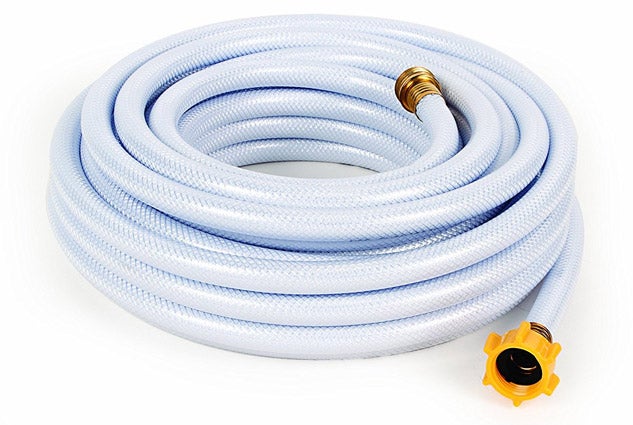 If your budget is so tight that no budget describes it best, then the easiest way to get to the bottom of a messy tractor is to simply use the water hose and spray off the grime. Cleaning off dust or even mud is made easy with a good source of pressured water. Be sure to clean with a little forethought, though, as you do not want to push mounds of grit and grime into places with that water hose that cannot easily be cleaned out later.
We are committed to finding, researching, and recommending the best products. We earn commissions from purchases you make using the retail links in our product reviews. Learn more about how this works.