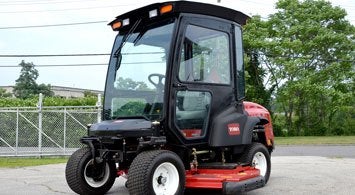 So you've bought that heavy duty lawn and garden, sub compact (SCUT) or compact utility tractor (CUT) – a sizeable investment you have high hopes will last a good long time. Now you'd like to add a cab of commensurate quality for protection from the elements. After our visit to Curtis Industries' Worcester, MA facility, we came away convinced a WorkPro tractor cab should be on your short list.

Curtis Industries has long had a reputation for providing quality commercial grade cabs for tractors, golf carts, and utility task vehicles (UTVs). Though we knew the manufacturer was an OEM supplier to the biggest tractor companies, we really knew little about the company – including that it was located an easy hour and a half commute from our home. Following a conference call where Michael Alexander, VP of marketing, and Mark Manno, marketing manager, spoke enthusiastically about Curtis' business plan and core competencies (more about that later), we were invited to a tour led by 32-year Curtis veteran, Scott Orrell.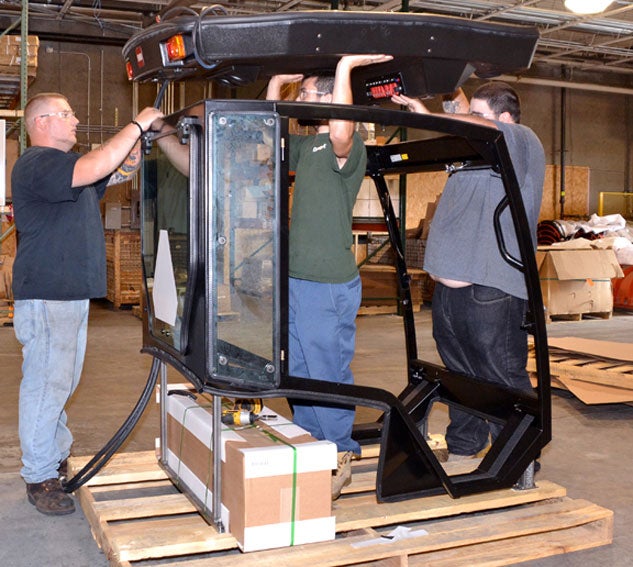 In a span of just over 40 years, Curtis has grown from a handful of employees making one-size-fits-all sewn cabs to an organization of more than 130, designing, manufacturing, assembling, and marketing soft and hard sided cabs custom fitted for each tractor supported. Curtis employees operate in a fast-paced end-user driven environment where the concepts of lean manufacturing and continuous improvement are constantly driven home. According to Alexander, Curtis is good at listening to its customers, who are looking for lasting quality, fair price, durability, improved visibility, comfort, better ventilation, opening and pop-out windows, weathertight shells, quietness, and a mix of accessories that help get the job done in style and comfort. Operating with the goal of shipping a custom cab by the next day after order so that with freight and dealer installation time a delivery of one week can be supported, you know Curtis either operates with a huge, expensive finished goods inventory, or that its communications and systems are very good. We can say that it is the latter and were further impressed when Alexander told us that the intent is to reduce that next day delivery to the same day. Impressive stuff!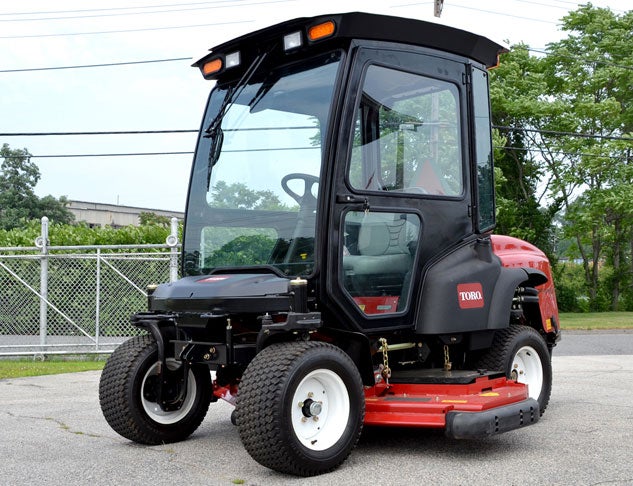 Moving into the 150,000-square-foot factory, we watched as parts were laser cut, tubes bent into shape, and components powdercoated to customer ordered colors. Alexander explained that these core competencies, along with design and engineering, distinguish Curtis from some competitors. Components not manufactured by Curtis are farmed out to companies where those services are core competencies, with Curtis maintaining control over the engineering and design. An example is the glass used and an area where even automotive manufacturers look to outside suppliers. Suffice to say, Curtis fully understands the differences between tempered, safety, and polycarbonate and what advantages and disadvantages each carry.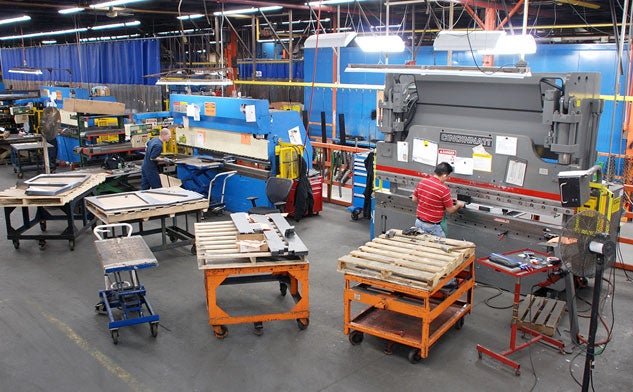 As we toured the facility we checked out the welding room, where people and robots laid down quality beads; the assembly area, where gloved workers put together assemblies and hung doors; and the sewing room, where soft side panels came together. Wherever we looked, we sensed a degree of American manufacturing pride that said this is a company here to stay. In the engineering area, we saw new UTV and tractor models, including one brand new SCUT model not painted green, there to be measured and fitted for upcoming designs. Graphic Designer Dave Skillins had an interesting bracket up on his CAD system, but couldn't tell us which model it was for. Fair enough.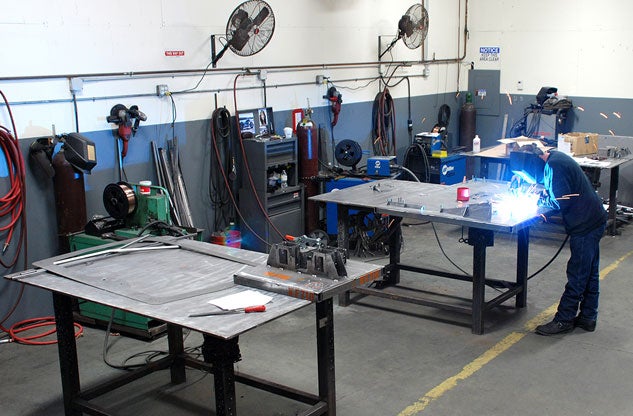 Manno told us that accessories were an important Curtis competency and advantage. Twelve-volt heavy-duty wipers may be standard fare, but if the user is going to get full use out of his machine, options such as the tuck-away 20,000 BTU/hr forced hot water heater with hi/low fan will help get more done as those temps drop. A nice feature of the Curtis heater is that the heated water can be shut off in warmer temperatures while still allowing the fan to run and help cool the cab. Other accessories include overhead consoles with CD players, strobe and working lights (LED and Halogen), rear and side view mirrors and rear wipers. And for tractor owners with backhoes, in most cases Curtis has a solution that allows the cab to be installed at the same time as the backhoe.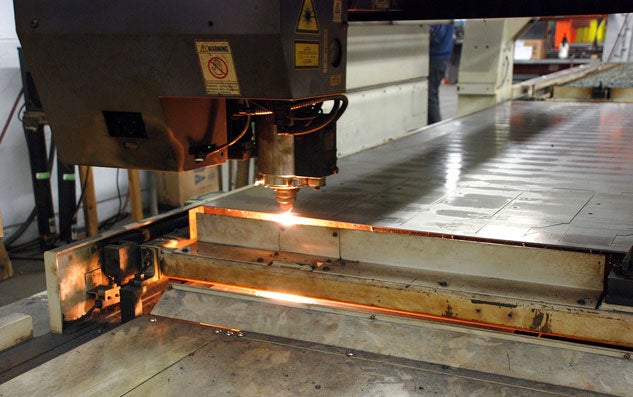 Other features expected in commercial cabs but not necessarily available from the competition include pin-hinged doors for easy installation and removal, key lock outside handles (hard and soft side doors), hard roofs with acoustical headliners, and designs that keep headroom at a maximum while keeping overall height at a minimum.
We asked if there were any options for air conditioning but were told that with all the manufacturers, engine combinations, space constraints and power demands, there was not. We countered by saying we believed there was a marketplace for small cabs with air conditioning and that if Curtis had one available, we would be the first to sign on the dotted line. Perhaps Curtis management will hear our challenge and our bank account will soon be diminished.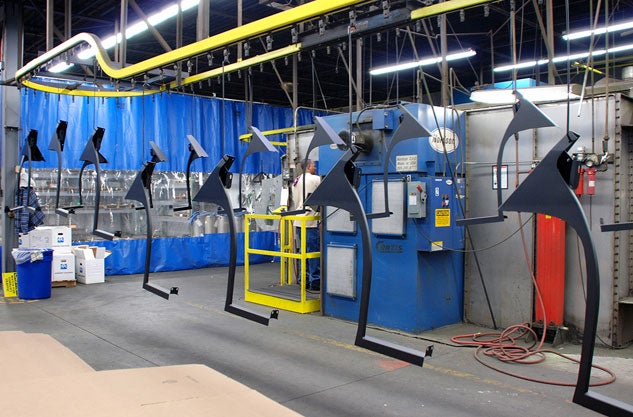 Inside the marketing office, Emma Wu talked to us about the measurement of key metrics aimed at improving the customer experience. Curtis tracks on-time performance, backlog size and an interesting metric called net promoter score where Product Quality, Manufacturer Responsiveness, Personal Service, Price/Value and Likeliness to Recommend are rated. With this much attention to the customer experience coupled with Curtis' experienced workforce, attention to quality and detail and fast pipeline to dealer order fulfillment, Curtis should be on a prospective aftermarket cab purchaser's short list.