Quaker Acres West Farm and Family Show Report
New York show offered tractor fun for the whole family
By Geof Fowler, Photography by Geof Fowler, Jul 05, 2013
Quaker Acres West is a gem of a property located in an antique-oriented community along Route 20 between the villages of Madison and Bouckville, NY. Run by the Antinore family, who for many years operated Quaker Acres East in Brimfield, Mass., Quaker Acres West is home to the Madison Bouckville Antique Week which is the largest antique event held in New York State.
With tractor needs necessitated by the large acreage plus a long family history of involvement with four-wheeled pulling machines, the owners felt the time was right to launch a Farm and Family Show. Several members of MyTractorForum.com were game to attend and promote the forum, which too has seen steady growth and now exceeds 88,000 members with post counts closing in on 2.5 million. Enter a generous corporate sponsor, Steiner Tractors, and understanding site management and the trip to Bouckville became possible.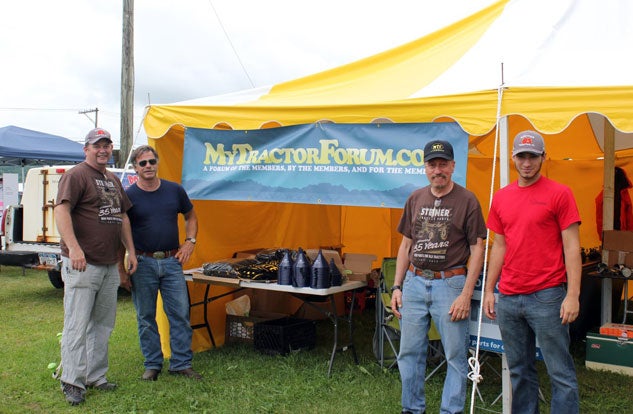 But first, the negative: the weather. Speaking to attendees who were longtime residents of the area, none could remember such extreme amounts of rainfall, especially in the month of June. On the drive towards Bouckville, travelling west on Route 20, a gorgeous, scenic route that if Tractor.com readers have never had the opportunity to experience its grandeur, we suggest it alone become an excuse to attend next year's event. Along the way, we found fields flooded, streams overflowing, and previously dry springs now burbling at the strangest places. In some locations highway lanes necked down to one, and we had to drive through several inches of water to continue on. With a weekend forecast of more of the same, it is no wonder Farm and Family Show attendance was hampered.
Despite the gloomy forecast, the Antinore family pulled out all the stops and through the entire time maintained a positive attitude that was positively infectious. Though Friday turned out to be nearly a washout – and we might add that the drainage in and around the Farm and Family Show fields was excellent and not at all the muddy mess much of the state experienced – Saturday was not.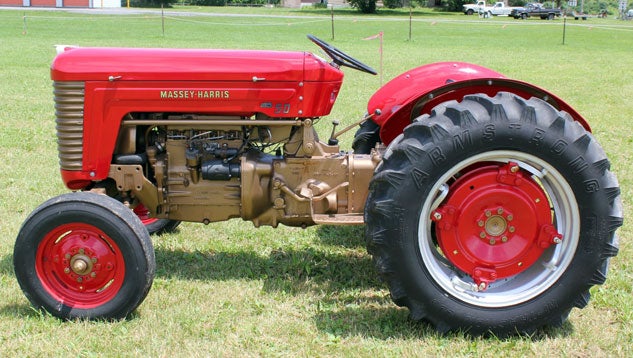 With a little sunshine peaking through the clouds, we set off to explore vendor wares, which included vintage tractors, arts and crafts and collectible toys. Drifting towards the west side of the show site where the Central New York Antique Tractor Club (CNYATC) had set up camp, we came across favorites such as an un-restored Oliver 550 towing an Oliver Superior manure cart, a nicely restored Massey-Harris Mustang, a big Allis-Chalmers D21 (one of the first 100+ horsepower tractors), and an Allis-Chalmers WD45. There was also a nifty little Allis the owner had modified for pulls, narrowing the rear axle and shoehorning in R1 tires so wide that the tread width exceeded the gap between. Sweet!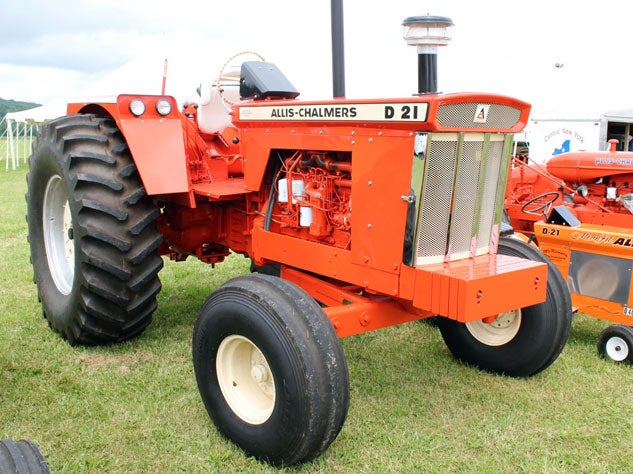 CNYATC also had a couple of vintage Centaurs, a Minneapolis-Moline R and a McCormick-Deering Farmall that were worthy of mention.
Meandering to the site's east side, show sponsor White's Farm Supply, a local dealer which over the course of 65 years has grown to include four dealerships, arrived with a contingent of Kubota machines. Of interest was the brand new Grand L 4760 cab tractor delivered by a fire engine red International truck bearing the original peeling (well it does say WhitesFarmSupply.com) White's Farm Supply sticker on the doors. A KX91-3 mini-excavator, new BX2670, and RTV1100 with power steering and A/C rounded out the popular booth.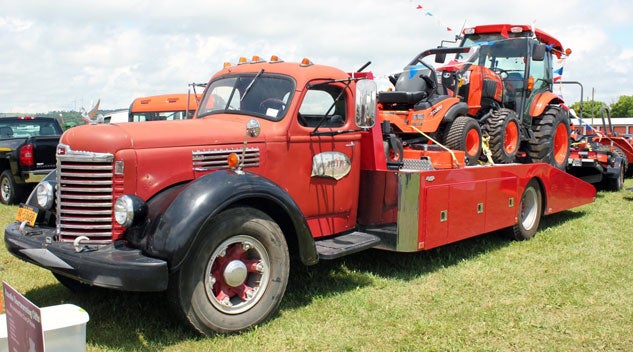 White's Farm Supply also supplied the imposing Case 180 cab tractor towing a Case LB334R baler that was situated at the show entrance. With AFS (Advanced Farming System) electronics, this would be one hot set up for a large haying operation.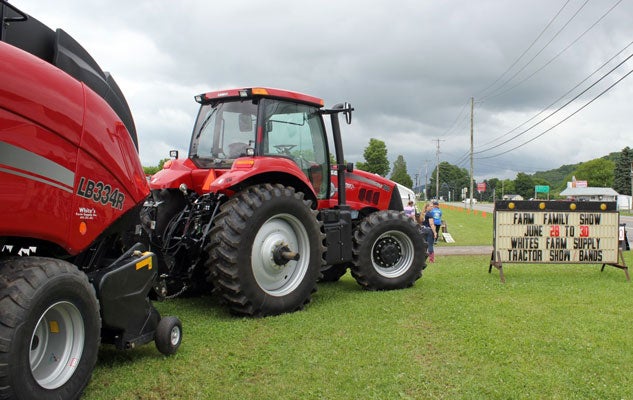 Though the sky threatened several times on Saturday, we were spared any heavy downpours. The mountain ridge to the south, where windmills dotted the horizon, provided numerous photo opportunities with the sky darkening while the sun still reflected on the blade tips.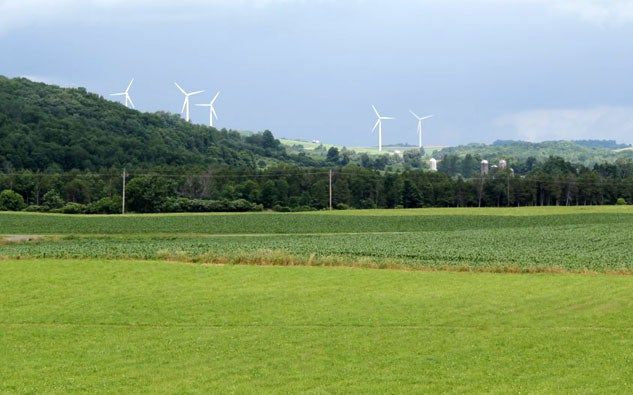 By mid-morning, the Brookfield Garden Tractor Pullers were having their pre-pull meeting while attendees got to check out their machines. Favorites were many, but certainly the Cub contingent was impressive, as was the modified machines which included a Deere 140 powered by a small block Chevy V-8. We're not sure how many Weavers Pulling Team members there were, but their distinctive blue shirts seemed to be everywhere. We did check out the Brookfield Garden Tractor Pullers Yahoo site and it claimed 550 members with lots of upcoming events.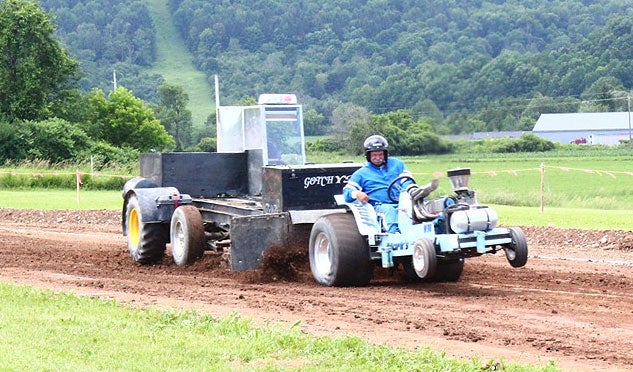 Later that evening, attendees and exhibitors were treated to a rocking time by the Bruce Beadle Band. Father of Nashville recording artists, the Beadle Brothers who were scheduled to perform Sunday afternoon and showcase their latest hit, Back in the Country, the Bruce Beadle Band played to less than a full house – an intimate delight to those in attendance but surely a large hit for the Antinore Family.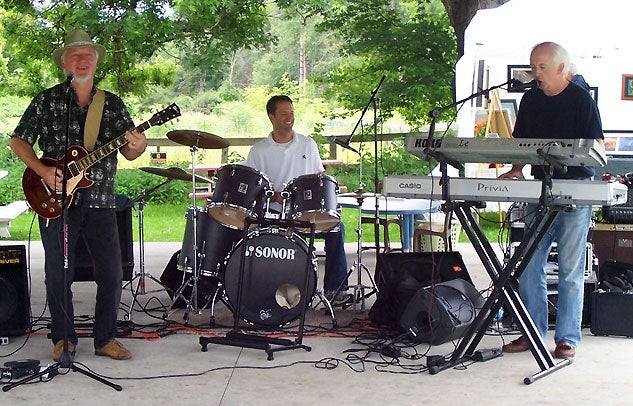 On Sunday, the weather was absolutely perfect. More than one exhibitor, including yours truly, got more than the AMA recommended dose of sunshine. Near the noontime there was a lull in visitors at the MyTractorForum.com booth, so a bunch of us jumped on the complementary shuttle bus for a ride to a nearby car show. There we were treated to a wide range of vintage and newer automobiles and trucks. Favorites were many, but the '68 390 AMX was in showroom condition (un-restored) and the car more than one of us would have liked to take home.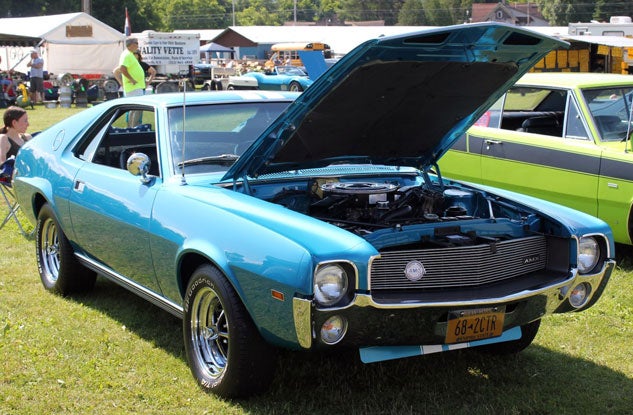 With all the efforts of the Antinore family, the good vibes expressed by the exhibitors and attendees alike, we say count us in for the 2nd Annual Quaker Acres West Family and Farm Show – with hope that Mother Nature is more cooperative next year.
Buyers Guides
Our Partners