What Spare Tractor Parts Should You Have On Hand?
An inventory of spares can save you a major headache…or two
By Geof Fowler, Feb 16, 2017
Preventative maintenance (PM) is a tractor owner's first line of defense. Past protecting against abuse, a good PM program leads to maximum performance and extended life, not to mention having the machine ready and functioning when you need it. Good advice that we're sticklers about, but it took a recent 20" snowstorm here in the Northeast, where a simple cable used to rotate a snowblower chute became the difference between being able to clear the driveway or not, to open our eyes.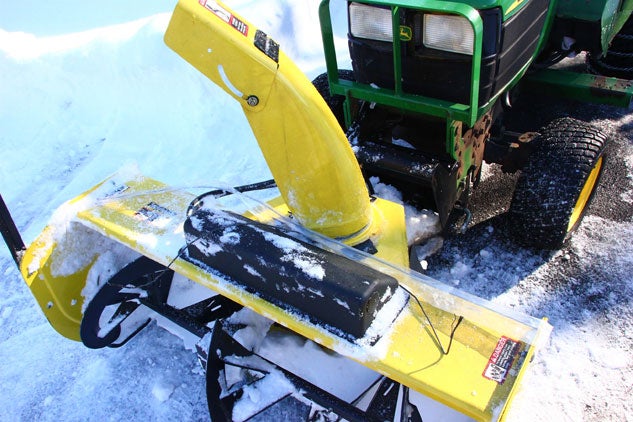 The snowblower was a front mount John Deere 47" running off the mid-PTO of a subcompact 2210. We'd read the snowblower manual cover to cover and were well aware of the required maintenance, not to mention the obvious wear items to have on hand. Included in our PM inventory were shear pins, a pair of skid shoes, an extra reversible scraper blade, recommended grease, and a bottle of GL-5 gearbox oil. An extra cable for the chute rotation mechanism? Never gave it a thought.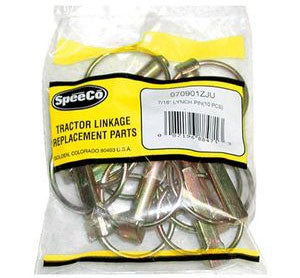 Referring back to the snowblower manual, we did a page by page and found the driveshaft attached to the snowblower sprocket shaft and is held in place by a roll pin. Checking our shop inventory, we had roll pins, but not the correct size. Truthfully the roll pin is safety wired so it probably wouldn't ever fall out, but if it somehow did, a little part with a MSRP of less than a dollar could mean a trip to the dealer at an untimely time. Looking more closely at the owner's manual we found the chain drive had several parts that could come loose and possibly get damaged or lost: the chain, the large sprocket driving the gearbox, and the keyway locking the drive components together. Most likely, the sprocket would never get damaged, but if the bolt holding the keyway ever loosened, the key could come out and the chain could be damaged in the ensuing jam. Along with an extra set of cables, we added the keyway, bolt and chain to our need to order list.
The snowblower experience and subsequent owner's manual reexamination led us to reconsider what other tractor and implement spares we should have on hand and then to compare that to our inventory. What other surprises did we find? Read on to learn more.
Opening the tractor owner's manual, the first thing that jumped out was the ignition key. We've owned this tractor for more than a dozen years, and had never taken the key out of the ignition. If the key were somehow removed or taken, did we have a second one? The answer was yes, though it took some time to locate the backup. One by one, we noted parts that could sideline the tractor.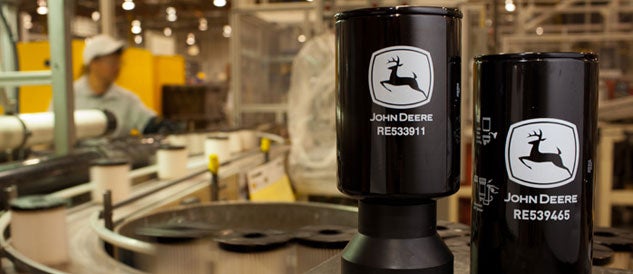 Fuel Filter: Fuel filters can plug with accumulated debris or clog if fuel gels in cold temperatures.
Lynch Pins: Easy to lose and extras are cheap.
Grease Zerks: Know what sizes your tractor uses and nuances such as if the thread is straight or tapered.
Engine Oil and Oil Filter: Regular maintenance items but convenient to have around.
Hydraulic Oil and Filter: Again regular maintenance items, but in the case of a subcompact tractor where the hydraulic filter is located low to the ground and possibly prone to damage by sticks etc., having one on hand can get you back running not to mention prevent the loss of several gallons of hydraulic oil.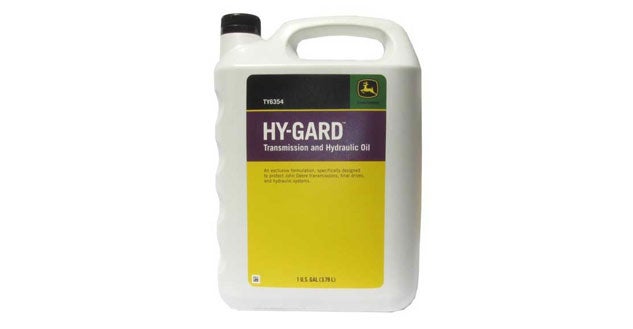 Air Filter: Primary and secondary.
Alternator Belt: This we did not have in inventory.
Fuses: Our 2210 has 10, 15, 20 and 40-amp fuses. What amperage fuses does your tractor(s) use and do you have extras on hand?
Coolant: Keeping an eye on the recovery tank level and topping it off as required should be part of a PM regimen.
Suction Screen Cover O-Rings: Our subcompact tractor utilizes a suction tube and screen with magnet to filter hydraulic fluid. Having these on hand when servicing can save a trip to a dealer.
Light Bulbs: Headlamps, taillights, and warning lights. Bulbs don't last forever.
The thorough re-familiarization with the tractor owner's manual led us to add the alternator belt, complete set of fuses, and suction screen O-rings as spares to have in inventory. During the subsequent trip to our local dealer, we chatted with the parts advisor who chuckled at our sudden interest in spares to have on hand. He told us that early mornings were usually busy, often by tractor/ implement owners who broke or lost something the previous day. We know and understand firsthand the frustration of not having something as simple as an extra $11 cable on hand and are committed to revisit the owner's manual for each piece of equipment we own. Our advice to our readers is to do the same.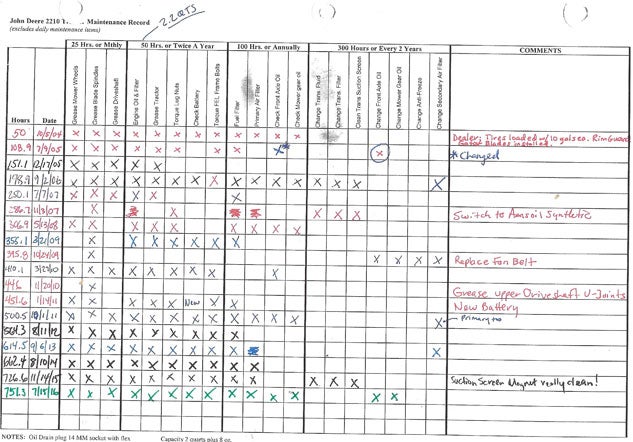 Do
• Read your owner's manuals cover-to-cover. Make notes. Know and understand fully every aspect of safe and recommended use.
• Study the recommended maintenance schedule. Plan to use the manufacturer PM checklist or draw up one of your own.
• Note the parts, materials, fluids, and filters that will be needed for maintenance. Consider having those on hand prior to the needed maintenance.
• Check the owner's manual for replacement parts that may be needed outside the normal PM schedule. Weigh the cost of having those on hand against the cost of not having your tractor or implement available when you need them. Decide what spares it would be prudent to have in inventory and purchase them.
Don't
• Procrastinate. Start that reassessment today.
• Be against having a well thought through inventory of spare parts.
• Think that just because your tractor or implement is new that nothing will break, get damaged, or be tampered with.
• Skip having a discussion on this topic with your dealer/service advisor. Their experience can help you make decisions as to what spares you should have.
Buyers Guides
Our Partners