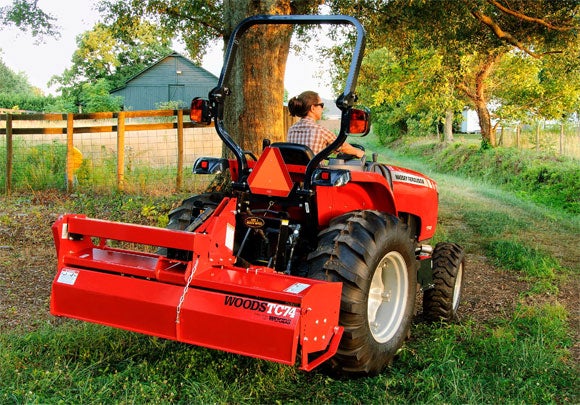 Massey Ferguson, a tractor brand of AGCO, and Woods, an implement and attachment brand of the Farm, Ranch, and Agriculture Division of Blount International, have joined together to provide consumers compatible and color-matched implements and tractors.
"Through this agreement, customers have access to more than 70 Woods implements paired with Massey Ferguson tractors," says Jerry Johnson, president of Blount International's Farm, Ranch and Agriculture Division. "We're proud to provide Massey Ferguson dealers a broader product offering and to have sales of these implements supported by AGCO Finance programs."
Woods rotary cutters, finishing mowers, flail shredders, rear-mounted snow blowers and landscape equipment will be painted to match Massey Ferguson tractors and will be available at participating Massey Ferguson dealerships.
Some Massey Ferguson dealers already carry Woods products. Now, many more Massey Ferguson dealers will have an opportunity to sell the combined equipment.
"We are always looking for ways to make our customers' lives easier," says Alistair McLelland, AGCO vice president of North American marketing. "We believe that leveraging the Woods reputation for reliability and innovation is a great match for the Massey Ferguson brand. Our customers can go into one dealership, buy one package, have one finance program, all while receiving the highest quality tractor and implement combination."