2013 Yanmar T-80 Comfort Cab Track Review
Tracked machine has a very light footprint
By Geof Fowler, Photography by Yanmar, Dec 07, 2012
The Yanmar T-80-CCE resides in a class all of its own: designed with vineyards and orchards in mind, this tracked model drives like a conventional tractor yet looks like a dozer.
Not common on the east coast, the T-80 crawler tractor is the first tracked machine we have tested. However, it is a powerful performer perfect for tight quarters where soil compaction is a concern. Available in two widths, standard and narrow (65" and 52"), the different platforms are accomplished using 18" or 11" wide rubber tracks. Yanmar rates the ground compaction of wider the version at 3.2 psi ground. The narrow version is somewhat "heavier" on its feet, but still offers a superior footprint over that of a conventional tire tractor.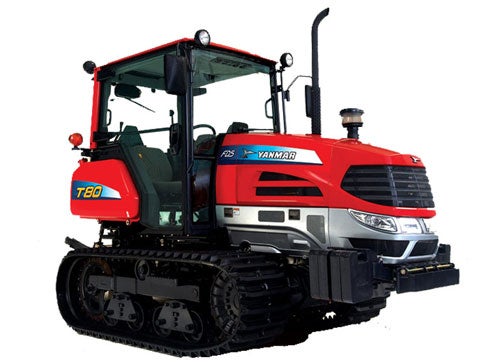 Though this is our first experience with a tracked machine, the history is not new. In 1877 Fyodor Blinov patented his design for a horse-drawn tracked vehicle. In 1881 he added steam power to a similarly designed machine. In 1896 his crawler debuted at a farm show. Designs by Dinsmoor (PA), Lombard (ME), Hornsby (UK) and Linn (ME) followed. Today tracked machines offering the widest distribution of weight over a given surface area are manufactured by John Deere, Challenger, New Holland, Kubota, Case, Caterpillar and Bobcat.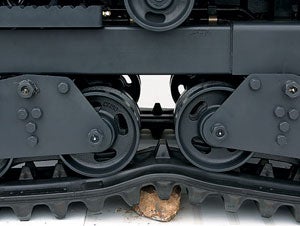 While many tracked machines are controlled by a joystick or dual levers such as in a skid-steer machine, Yanmar uses a Forced Differential Steering System (FDS) to control the T-80 that gives it a near standard tire driven tractor feel. With the FDS system both tracks move at the same speed when traveling straight. When a change of direction is necessitated, the operator turns a steering wheel and, depending on the amount of input, the tractor steers accordingly much like a conventional tractor or automobile. The drivetrain is more complicated than that of a tire tractor, but Yanmar's system, which uses a sun gear (central) to drive the tractor in a straight line and an independent hydraulic motor to drive the outer gear to accelerate or decelerate rotation, delivers well modulated and smooth steering control.
The tracks on the T-80 are rubber wrapped around solid core metal plates. This makes for a durable track able to withstand penetration from rocks and other sharp objects. Steel wire is employed to further reinforce the tracks' circumference. Tension adjustment is accomplished by adding grease to a tension cylinder located inside the track frame. Rollers are used to absorb shock loads transmitted by uneven terrain.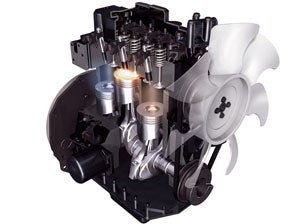 Under the hood, the T-80 is powered by a 4TNV98T 4-cylinder turbocharged diesel engine. Displacing 203 ci (3.3 liters), the powerplant is rated to deliver 78 gross horsepower at 2600 rpm with 66 horsepower at the power take off (PTO). The fuel tank has a capacity of 38 gallons, so a T-80 can run all day without requiring downtime to refuel. The 4TNV98T is EPA Tier III compliant and uses direct injection and Exhaust Gas Recirculation (EGR) to achieve clean air standards while delivering all the power required by a 7,407 lb machine (standard width weight).
A collar shift transmission with 12 forward and 12 (4 speeds x 3 ranges) reverse speeds is the only transmission available. Transition from forward to reverse is accomplished through a hydraulic shuttle actuated by a left hand control stalk. Top speed is 10 mph and the T-80 can be driven on paved roads.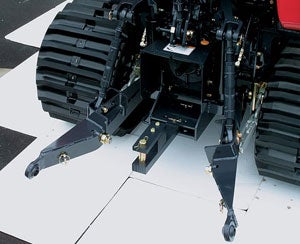 Hydraulics are handled through an open-center system flowing 12.6 gpm. This gives the Cat-II three-point hitch (3PH) a lift capacity of 4,400 lbs. at the OECD frame. We're used to the rating of 3PH capacity at a distance from the hitch point usually defined as 24". The OECD rating was a new one to us and most likely to many of our readers. After some research we leaned OECD stands for Organisation for Economic Co-operation and Development. If you're thinking the spelling has a French feel to it, you're right. The OECD is an outgrowth of the 1947 Marshall Plan rebuilding of Europe following WWII. Formalized in 1961 and headquartered in Paris, OECD signatories include 34 countries including Canada and the U.S. The OECD identifies, discusses and analyzes problems and promotes policies to solve those issues by the issuing of standards. In the case of the 3PH lift rating, the standard involves the design limit over more than 20 variables and takes into consideration the geometry of the frame, resulting in a lift capacity less than at the hitch but more what an operator can safely expect in the field. In any case, a 4,400 lb lift capacity gives the T-80 the ability to lift heavy load items such as round hay bales or large 3PH implements. Extra stabilization is accomplished by eight weight brackets on both sides and the front offering more than 1,000 lbs of additional ballast. Rear lower link arms have telescopic ends to aid in the attachment of 3PH implements.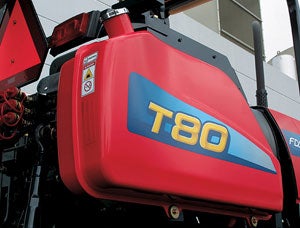 The cab on the T-80 is deluxe with luxury automotive fit and execution. The entire deck floats on rubber mounts to reduce noise and vibration and has a flat floor for increased operator space. Halogen lights illuminate to the front and rear for nighttime work. Ample air conditioning and heating combined with niceties such as the deluxe fabric seat, arm rests, tilt wheel, front & rear wipers, and cup holder make for a space an operator will feel comfortable in for long periods of time. The PTO, fully independent, is activated through a simple turn and pull switch.
The Yanmar T-80 measures 146" long (3PH to front bumper/weight bracket) by 97" tall. The narrow version has a width of 52" and weighs 7,055 lbs. distributed over 4.9 psi of ground pressure. The standard version is 65" wide and weighs 7,407 lbs. with a manufacturer's estimate of 3.2 psi of ground pressure.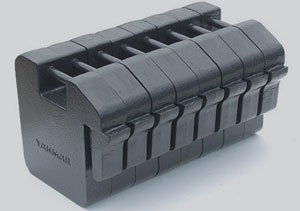 Where might a T-80 be used? We already referenced vineyard and orchard operations, but anywhere where track stability, a narrow footprint, and low ground impact are requirements. Challenging terrain is also an area where the T-80 excels. If your needs put a tracked machine at the top of the list, the T-80 is worth checking out.
Related Reading
2012 Yanmar Lx4100 HST Review
2012 Yanmar Ex2900 Review
2011 Cub Cadet Yanmar Ex3200 TLB Review
Buyers Guides
Our Partners