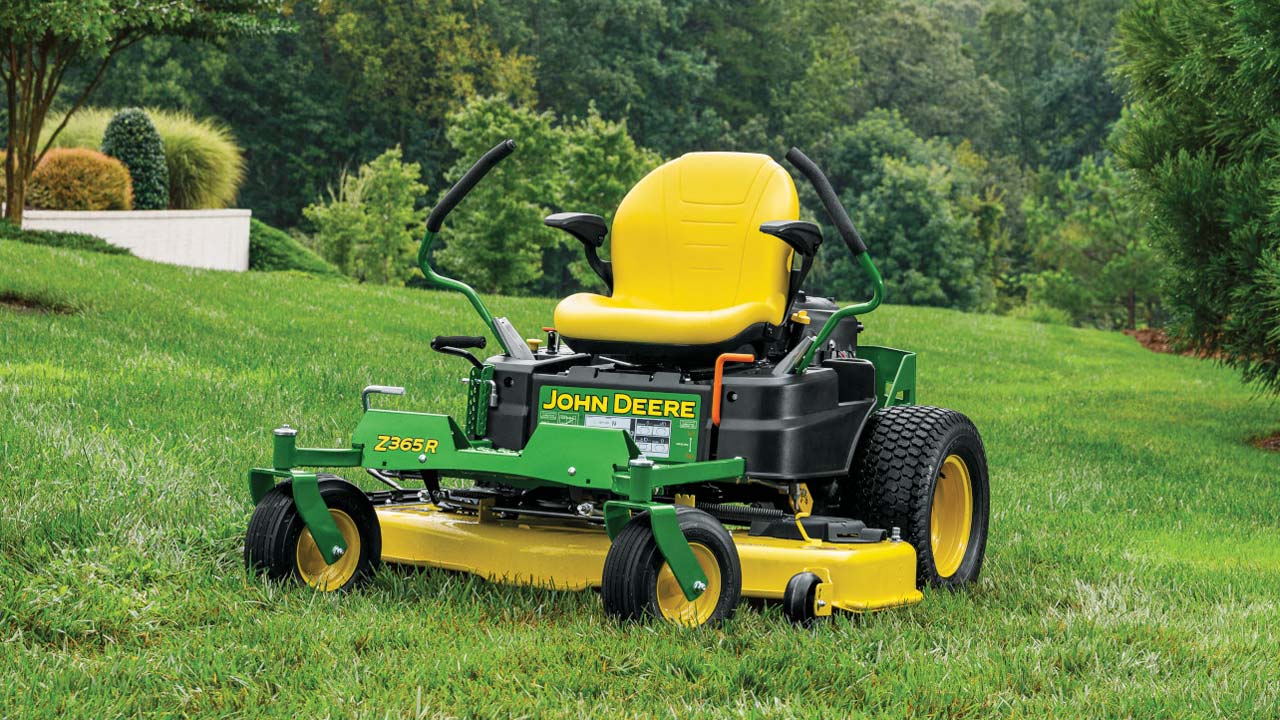 John Deere has announced its 2021 Zero-Turn mower lineup and there is quite a bit to unpack, including the new Z500 series and the brand new Z365R.
Deere built the Z500 series of Zero-Turn mowers for people with large properties and there are four models available – the Z515E, Z530M, Z530R and Z545R, which can be outfitted with 48-inch, 54-inch or 60-inch Accel Deep or High-Capacity mower decks.
As for the new Z365R, it is powered by a 24-horsepower V-Twin engine and some interesting features, including the Easy Change 30-Second Oil Change System and MulchControl. It also comes outfitted with a 48-inch triple blade Accel Deep mower deck.
Full details on the new models are available in the press release below: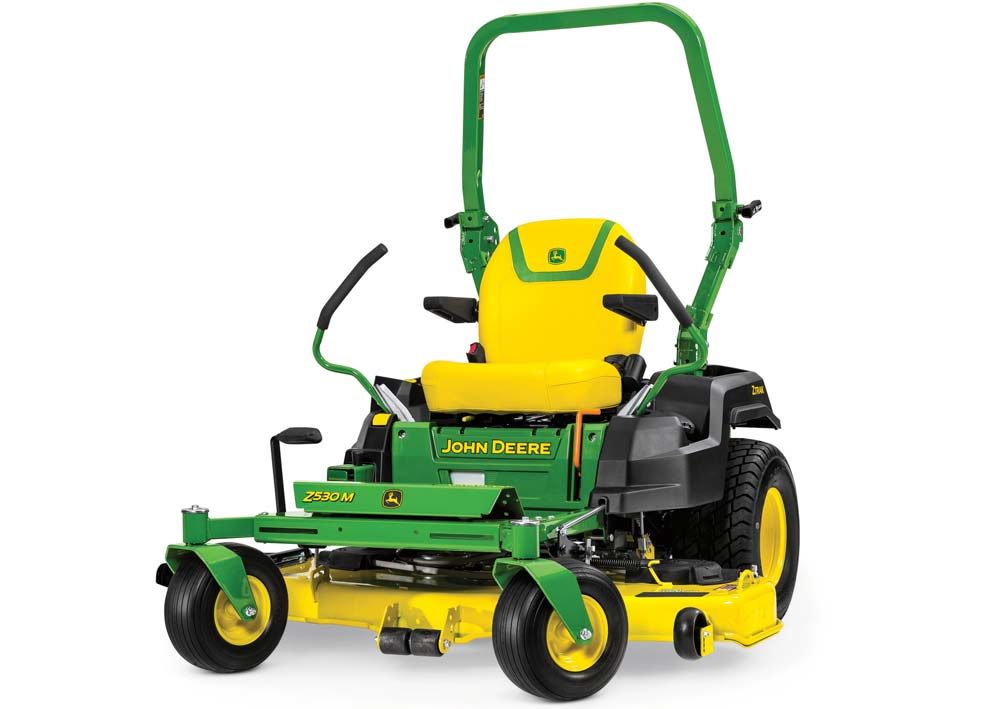 John Deere Reveals 2021 Line-Up of Residential Zero-Turn Mowers
CARY, North Carolina (March 2, 2021) – John Deere today launched its new portfolio of 2021 Zero-Turn Mowers, which includes the all-new Z500 Series and the introduction of the Z365R. These Zero-Turn mowers offer homeowners ease-of-use, increased power, new performance-focused features, and convenient solutions for a wide range of residential lawn care projects.
"Our 2021 Zero-Turn advancements build on the already best-in-class Z300 and Z500 Series' innovative features," said Caroline Skelton, Go-To-Market Manager at John Deere. "From the John Deere exclusive engines, the foldable Roll-Gard rollover protection structure (ROPS), our industry-exclusive MulchControl™, comfortable seating, and LED lighting, we are pleased to provide our residential customers with advanced, commercial-grade features which we know will revolutionize the at-home mowing experience."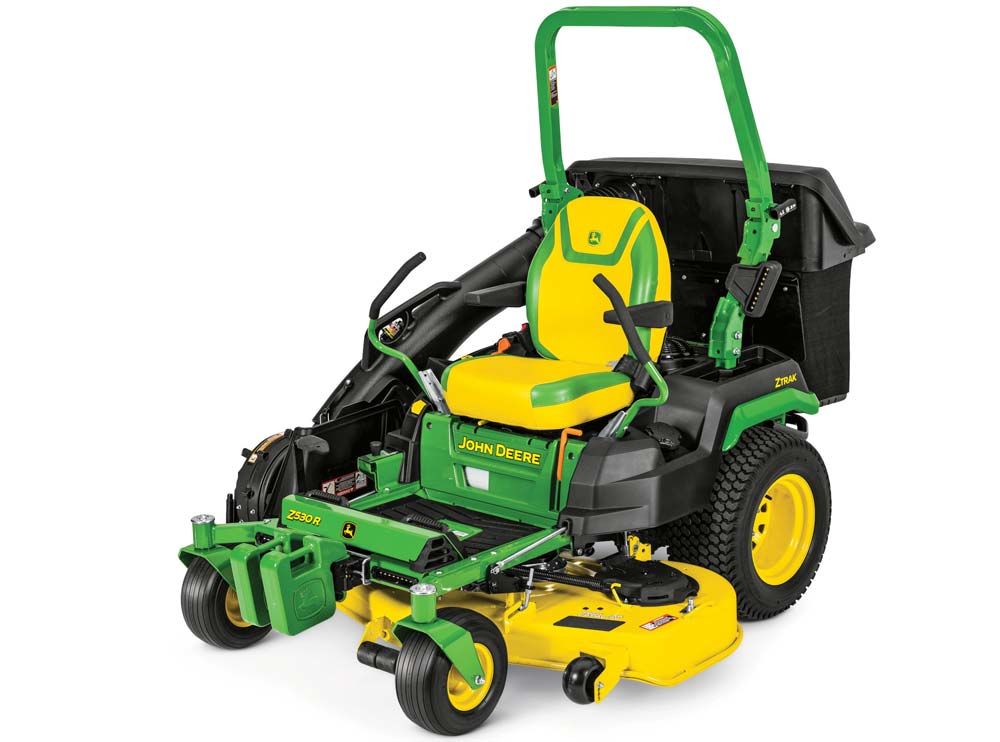 The all-new 2021 Z500 Series is designed specifically for customers with large acreage properties that need to get the job done quickly and want a great looking lawn. Plus, they can now do it in style and comfort with a number of high-spec features. The Z500 Series includes the Z515E, Z530M, Z530R, and Z545R Zero-Turn mower models. For increased performance, safety, and comfort, this line offers 48-inch, 54-inch, and 60-inch Accel Deep™ or High-Capacity mower deck options and a foldable ROPS. The R series models come standard with the new 22.5-inch automotive styled, cut and sewn seat with armrest and Comfort Glide™ technology, which protects owners from jarring while mowing and provides an enhanced ride quality. New product characteristics include a Kawasaki or EFI engine on select models, a digital fuel gauge, a phone charging port, and enhanced LED lighting. An extensive list of attachments and optional extras are also available, including the MulchControl™ kit, toolbox, material collection system, yard tool holder, trash bin, string trimmer mount, foot pegs, and a canopy for protection from the elements.
The all new Z365R is equipped with a 24 horsepower, V-twin John Deere ELS engine, and boasts two John Deere industry-exclusives that come standard on the Z365R: The Easy Change™ 30-Second Oil Change System and MulchControl™, along with rubber floor mats, a foot lift and premium handlebars. This model also includes a 48-inch triple blade Accel Deep™ mower deck, as well as a heavy-duty dual Hydro-Gear® transmission with a maximum speed of 7-mph.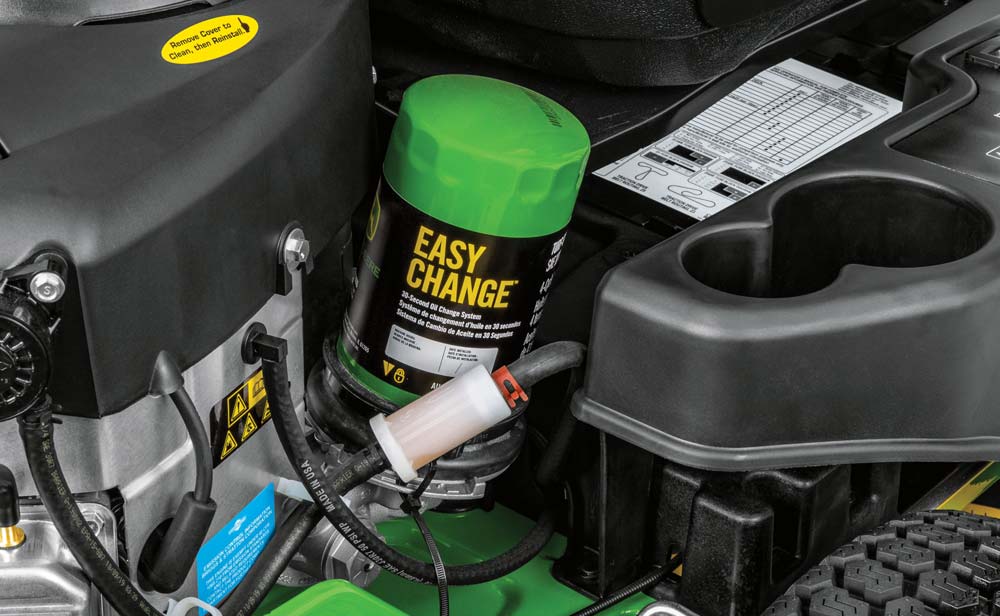 The all new Z365R and Z500 Series models provide property owners with the power, performance, and durability that's needed when maintaining large properties. Operator comfort was top-of-mind when designing these models.
Consumers will feel confident with a John Deere 2-year/120-hour, 4-year/300-hour, or 4-year/500-hour bumper-to-bumper warranty, local dealer support, and a 10-point pre-delivery inspection prior to sale for each of these units. These Zero-Turn Mowers can be purchased at Deere.com or at any John Deere dealer. Select models can also be found at Lowe's and The Home Depot. Pricing ranges from $3,399 to $6,299.
To learn more about the new 2021 John Deere Zero-Turn mower model updates, as well as the brand's complete product offering, please visit JohnDeere.com or contact your local John Deere dealer. To learn more about John Deere's exclusive savings and special offers, please visit John Deere Rewards.