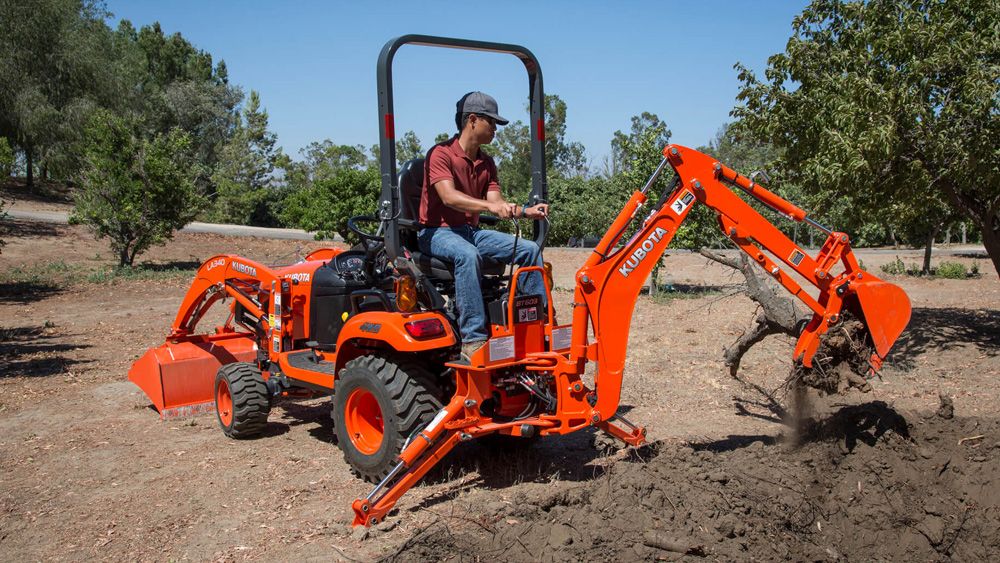 Kubota attachments are a wise investment, as farmers and landowners alike polish their Big Orange machines and prepare to break ground. With a full range of tractors and equipment spanning large to small, Kubota attachments are built to fit the spectrum of needs as well. But choosing the best Kubota tractor attachments can be tricky. As Kubota is one of the biggest names in tractors big and small, the Internet is full of options of every kind.
Kubota also has a nationwide dealer network with both new and used models at every price point. But with so many options, and as everyone knows, only so much money to go around, it does make an enthusiast feel like a kid in a candy store at times. With that in mind, below is a list of some of the best Kubota tractor attachments available to serve as inspiration for your consideration as you prepare for the coming spring.
1. Multi-Purpose Disc Cultivator Garden Bedder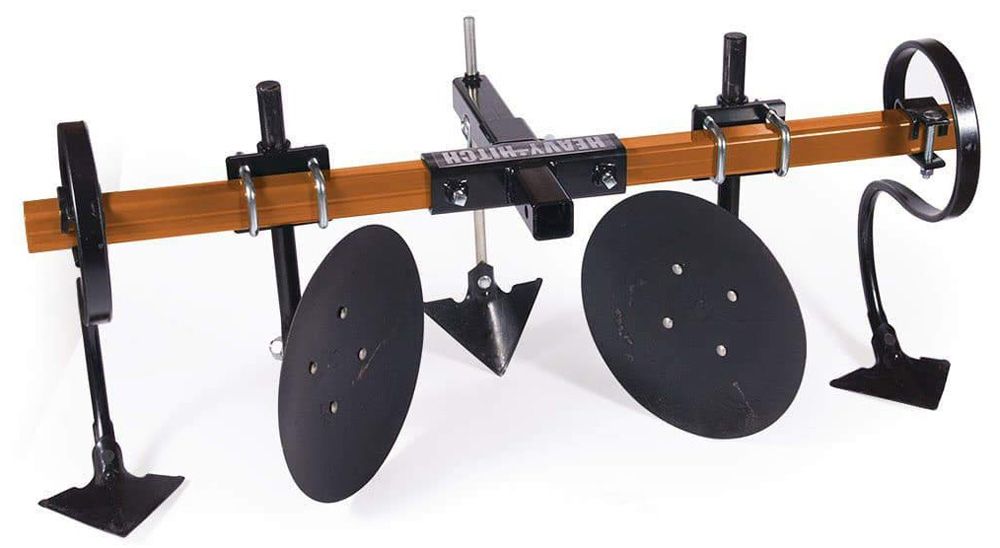 Built to last, the 48" wide Kubota attachment comes in orange and uses 2" x 2" heavy wall steel tubing and is compatible with most off-the-shelf clamps and other Kubota attachments. Equipped with a 2" receiver mount, the fully adjustable 14" disc hiller clamps so even sub-compact tractors can tackle wider or flatter hills. A unique sleeve design allows the user to adjust the toolbar from side-to-side, requiring less time. Great for shaping and tilling of any kind.
Buy Now
2. Titan 4000-Pound Capacity Clamp-On Pallet Forks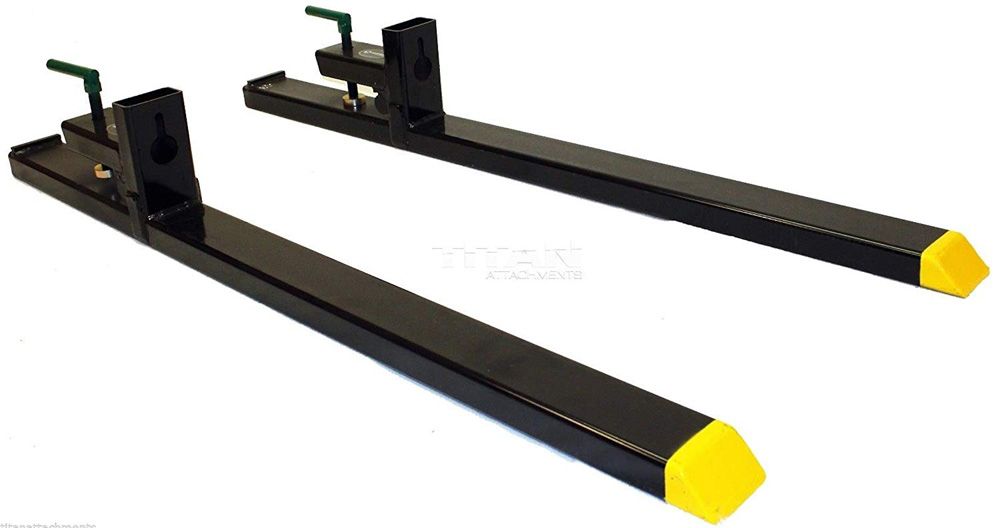 Built to work with Kubota tractors as well as others, these pallet forks can augment your farm or home operation in terms of hauling. With 4000 pounds of capacity, these forks can handle loads from fence posts, lumber pallets, or bags of mulch. Built with roll back protection slots, these forks keep the heaviest loads right where they need to be, and offer chain holes for further security. Forks are 43" long with a width of 4", with a total length once installed of 60".
Buy Now
3. Titan 48" Grapple Bucket Tractor Brush Root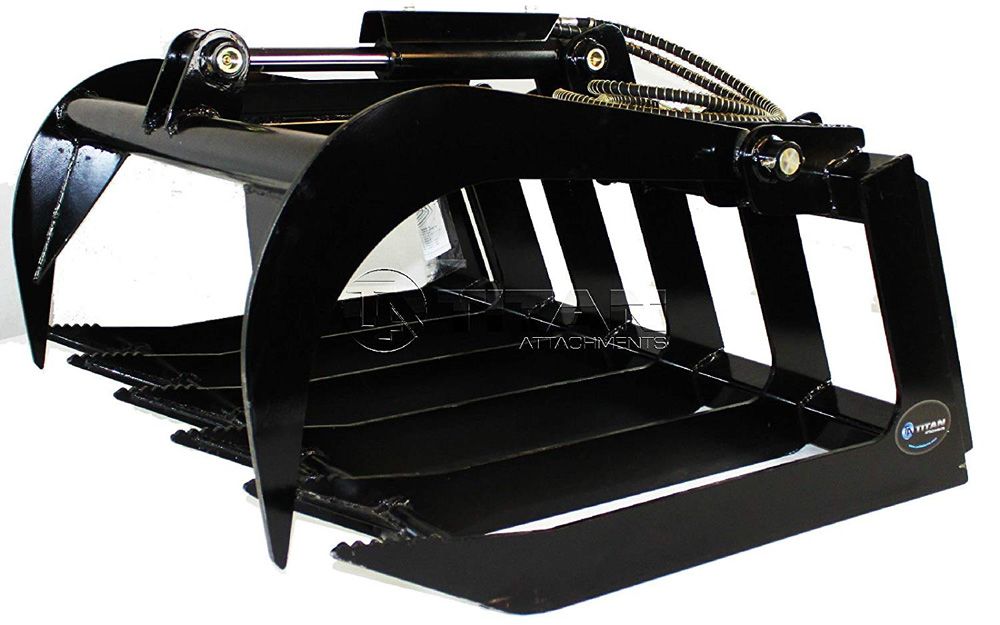 Get a grip on that brush to haul, whether from old fence rows or part of yours woods. Offered in 48", 60", 72" and 84" options with a universal skid steer style hookup with greaseable pins and bushings. The attachment weighs 450 pounds with a 48" wide opening. Hoses and flat-faced couplers are included with a single 3000 PSI cylinder. Teeth thickness is 3/8" with length of 24".
Buy Now
4. Titan Skid Steer 42" Pallet Fork & Trailer Hitch Attachment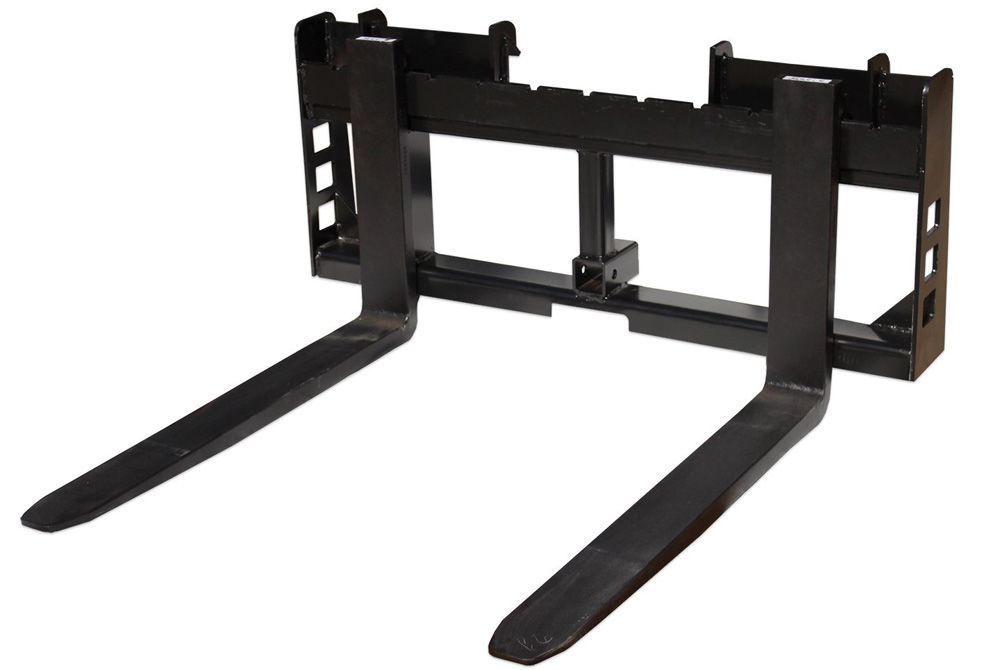 Big loads need the right attachment and this Kubota-friendly unit can support up to 3000 pounds, whether logs, timber or firewood. With a solid 105-pound frame and fork blades that measure 42" in length, the overall attachment has a width of 45.5" and a height of 19". Equipped with a standard 2-inch hitch receiver to hook to, this attachment works with Kubota as well as other mowers and haulers. Available with 36", 42", 48" forks and frame only. Built with convenience in mind, it's easy to hook up and off and is one of the best Kubota BX23S attachments you'll find anywhere.
Buy Now
5. WARN 78950 ProVantage Steel Plow Blade with Wear Bar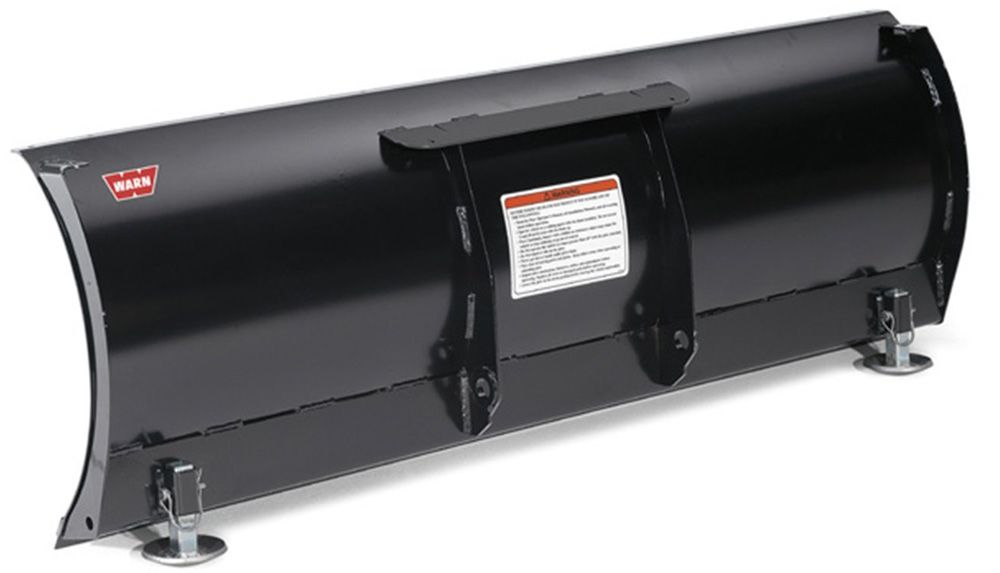 For snow and ice, this plow attachment works like a charm. Available in 50", 54", 60", 66" and 72" and made from thick 12-gauge steel with heavy duty ribbing, the plow is built for performance and easily attaches to Kubota tractors of various sizes. Designed with a center cross member for added rigidity, its boxed design adds extra support.
Buy Now
6. Steel Quick Tach Attachment Mount Plate Skid Steer Loader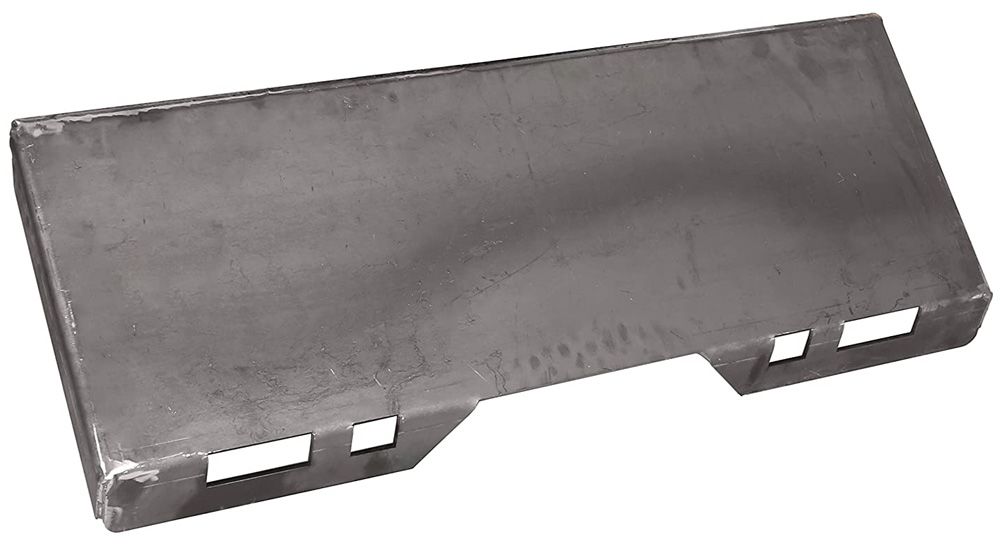 Made of Grade 50 structural steel, the 5/16" thick mount plate can easily weld or bolt onto plows, forks or any attachment needed to convert to quick tach hookup. Fits with most Kubota tractors as well as skid steers with a universal tach mounting system. Total weight is only 58 pounds with an outside width of 46", inside width of 45", height of 18.5" and a top bar of 3/8."
Buy Now
7. CURT Weld-On Trailer Hitch Receiver Tube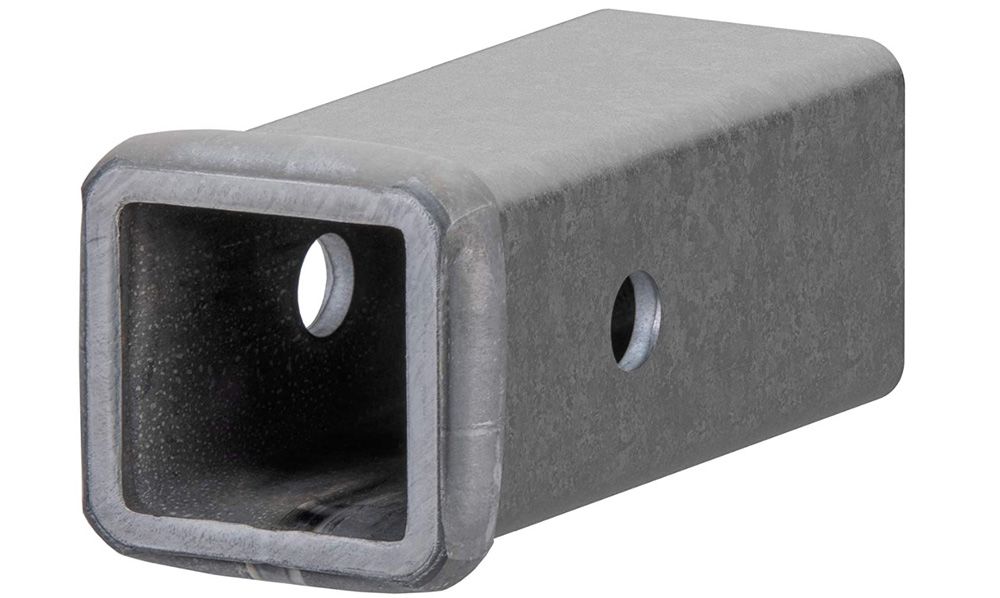 This standard fit hitch receiver tube features inside dimensions able to accept most 2-inch by 2-inch shanks, including trailer hitch ball mount, tow hook or other receiver hitch accessories. Strength at the opening is maximized with a fitted ½-inch reinforcement collar. The weld-on hitch receiver comes with a raw steel finish to allow for welding into place right out of the package and is pre-drilled holes for trailer pins.
Buy Now
8. Titan 60" Grapple Bucket and Tractor Hay Spear Attachment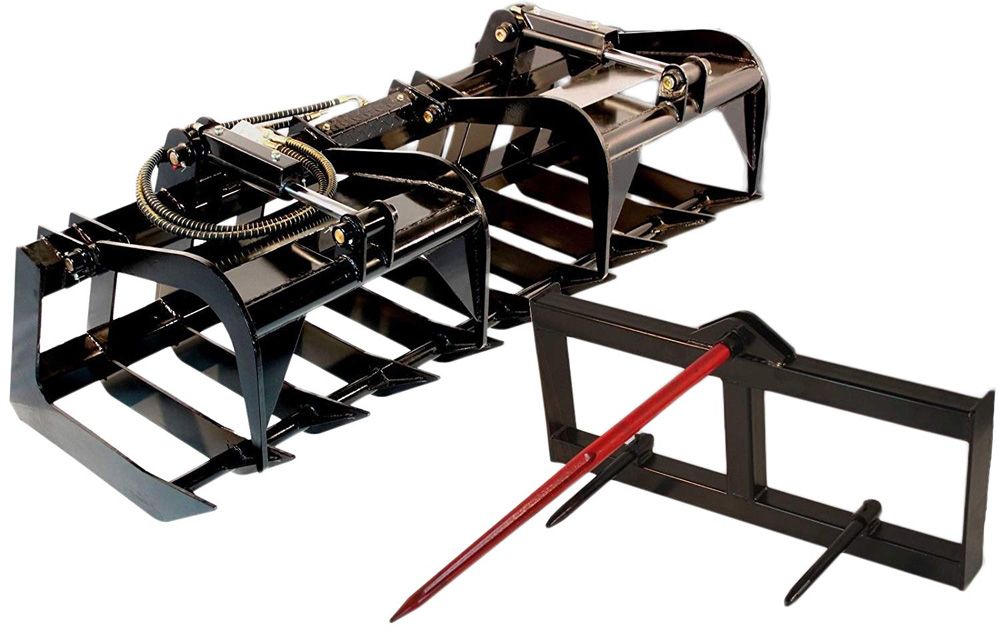 This universal skid steer style hook up features hose springs which keep the hydraulic hoses from getting pinched while using. Greasble pins and bushings, hoses and flat-faced couplers are included. Designed with cylinder back stoppers to prevent the upper clamps from getting stuck in the upright position or hyper-extended, this grapple bucket/hay spear is one of the best Kubota attachments available and comes with twin 3,000 PSI cylinder and offers a 3,000 pound capacity.
Buy Now
We are committed to finding, researching, and recommending the best products. We earn commissions from purchases you make using the retail links in our product reviews. Learn more about how this works.