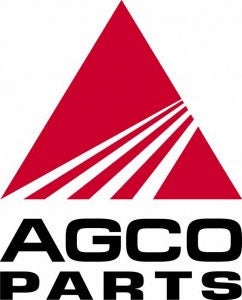 AGCO Corporation (NYSE: AGCO), a worldwide manufacturer and distributor of agricultural equipment, is now offering an innovative financing solution on qualifying Parts and Service transactions. Now through December 31, 2016, AGCO Plus+ account holders can take advantage of the No-Interest, No-Payments for 180 days offer on any AGCO Parts and Service purchase over $1,000 USD.
Fluctuating commodity prices, along with the steep costs of seed, feed and fertilizer, can make budgeting for in-season expenses challenging. With the 180 day No-Interest, No-Payments program we can help address those challenges for our customers. Also, the 180 day No-Interest, No-Payments program can be used with the PM360 preventative maintenance program allowing our customers to get that extra edge.
"The AGCO Plus+ program is just one way that AGCO ensures that our customers get the parts and service they need, when they need them," said Darren Parker, director of sales and marketing for AGCO Parts. "We know that farmers need flexibility, especially in today's markets, and the launch of 180 days of No-Interest, No-Payments and the addition of the PM360 program will help our customers stay in the fields now, and get the flexibility they want to pay after the harvest."
Launched in 2012, AGCO Plus+ was designed to provide the financial solutions, support, and flexibility to help farmers reach their goals. The program supports the superior products, service, knowledge and expertise AGCO customers have come to expect.
"We are excited to be partnering with AGCO Parts in offering these two great programs. The PM360 program combined with the 180 day no interest no payment program allows our customers to properly maintain their equipment and proactively manage their cash flow. This is a win-win situation for customers," states Neal Generose, director of program management for AGCO Plus+.
Those who are not currently AGCO Plus+ account holders can still take advantage of this by visiting the nearest participating AGCO Parts dealer to sign up today. The nearest AGCO Parts dealer can be found utilizing the Dealer Locator available on www.agcopartsandservice.com.
Subject to credit review and approval. All financing is in AGCO Finance LLC's sole discretion. Changes or termination of the program described herein is in AGCO Corporation's and/or AGCO Finance LLC's sole discretion.