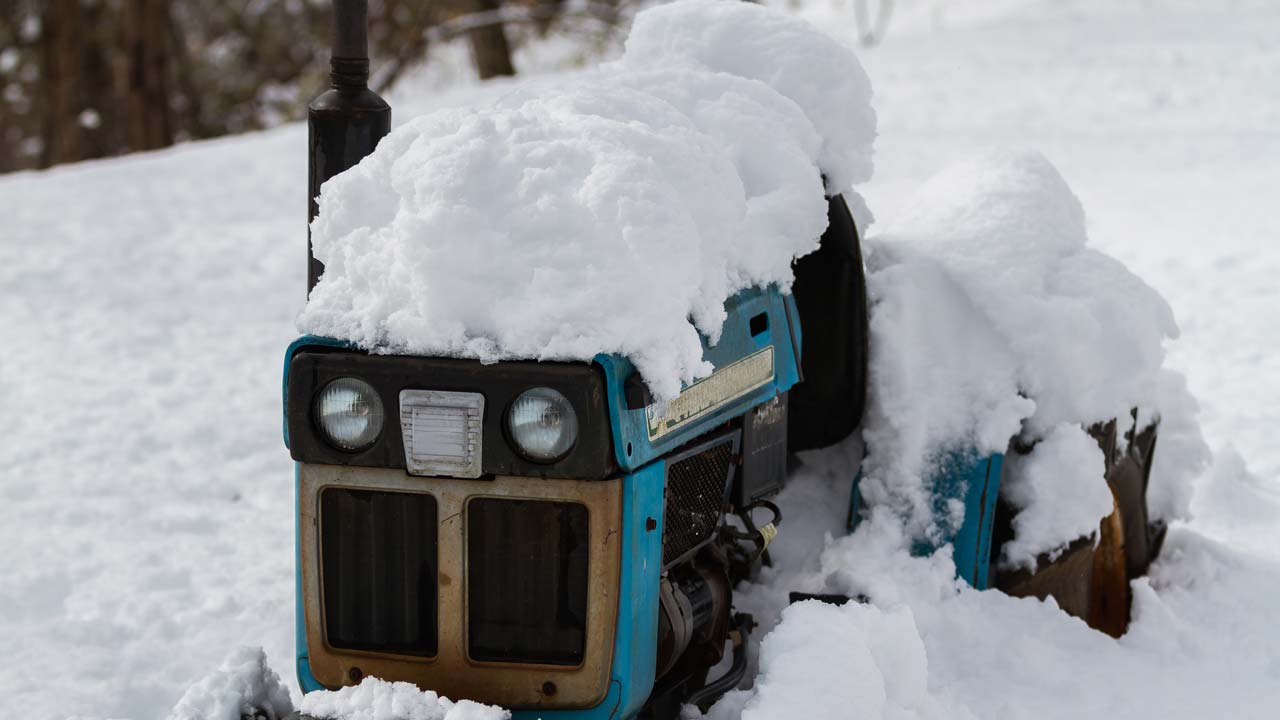 The knights of summer are prepping their lawn stallions for battle, and lawn tractor covers are in hot demand. And given the cost of lawn tractors, it's easy to understand why. Whether your unit is stored in a garage, barn, or perhaps just outside, it's important to protect it from any number of potential hazards. Natural enemies of the lawn tractor include birds and their droppings, as well as bees looking for a place to nest, and perhaps even the family's beloved house cat whose paw prints trail the lawn tractor's body to the seat.
The good news is lawn tractor covers don't have to cost a fortune, but instead of simply using a cloth blanket which when dampened or dirtied is likely to leak or rot, consider the veritable catalogue available online.
Factors to consider include size, price, and material. Whether riding a $15,000 lawn tractor or perhaps an old putt-putt, a tractor cover helps ensure that your mechanical steed will be good to go up against the dandelions in weekend warfare as needed.
Lead photo by Johnnie Laws/Shutterstock.com
1. Classic Accessories #73997 Zero Turn Cover 60"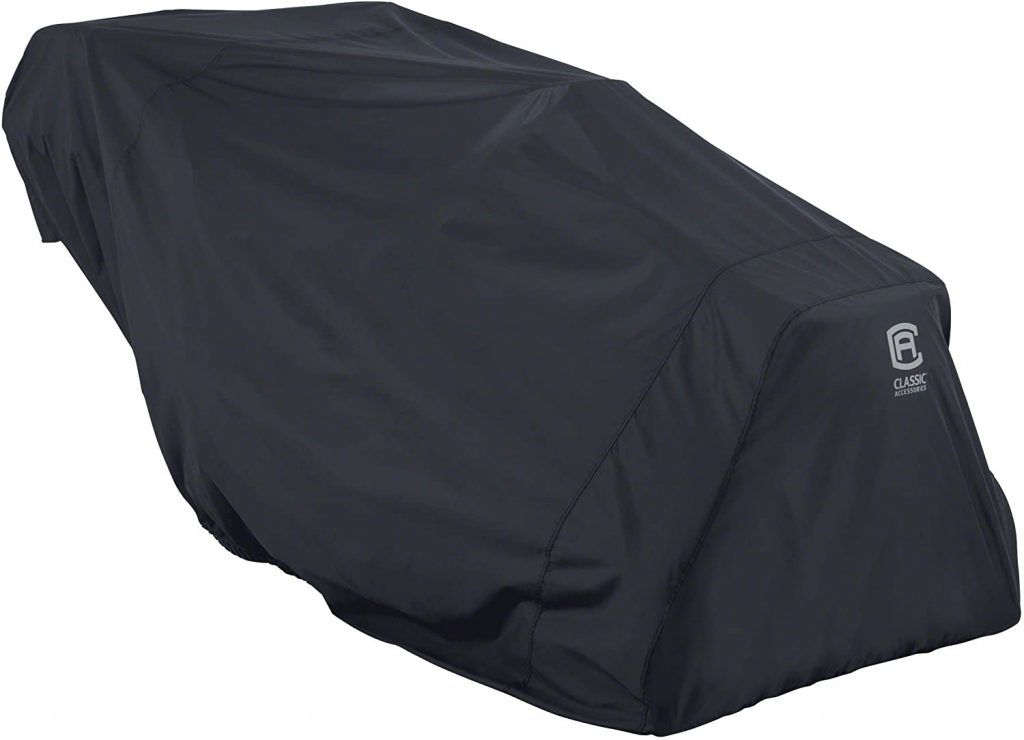 Designed to fit lawn tractors with up to 60" decks, the #73997 comes with a one-year warranty and is manufactured with Weather-X Fabric with water-resistant backing to prevent abrasion. Good for protection against UV damage, rain, dirt, birds, and tree sap, the cover comes with an elastic shock cord in the bottom hem for customized fitting. Made with reinforced air vents, the product allows air to circulate which prevents ballooning from winds. Purchase includes a storage bag. The actual cover is 83" x 77" x 48" and weighs about 2.39 pounds.
Check Price
2. Eventronic Riding Lawn Mower Cover 54"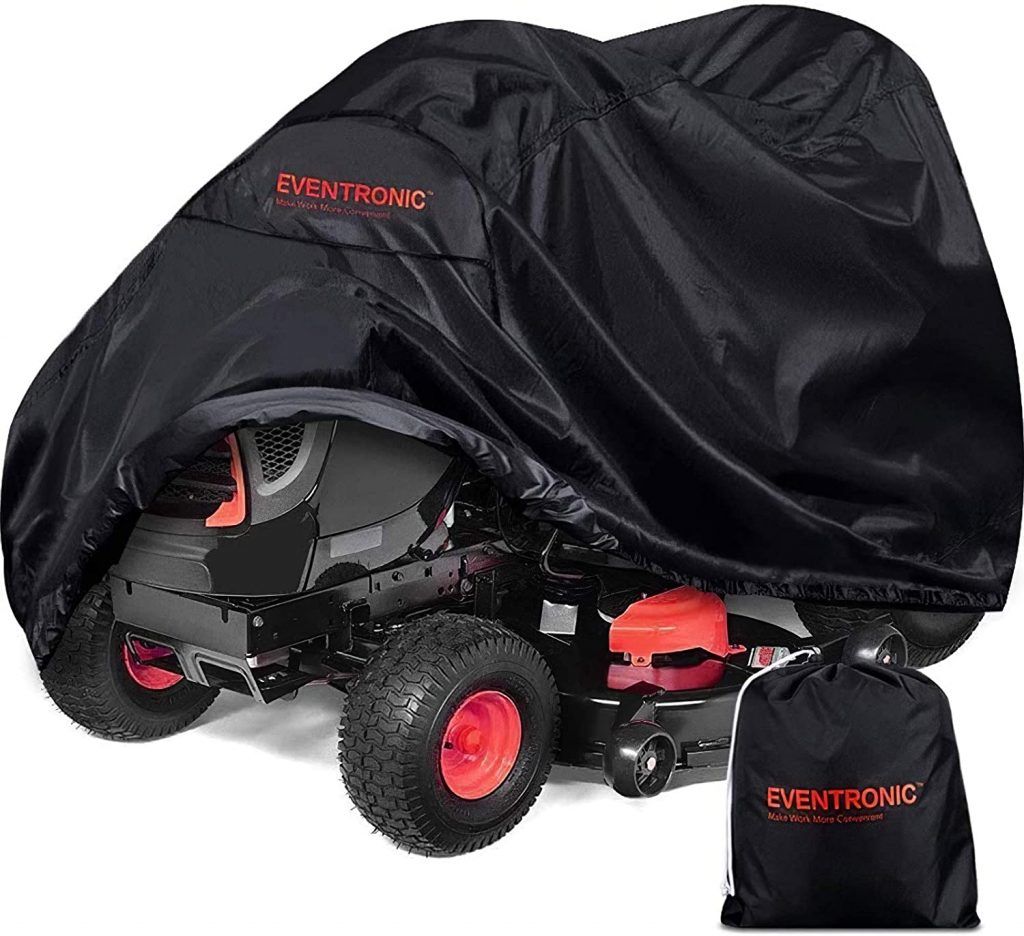 The Eventronic riding lawn tractor cover measures 71" x 47" x 43" and is designed to match most commercial lawn tractor brands. Manufactured from 210D polyester Oxford, a lightweight, waterproof nylon fabric, the cover has an internal coating to protect the machine from sun damage. With a polyurethane coating and seamless stitching, the cover provides maximum waterproofing. Constructed with an elastic hem, the cover comes with a money-back guarantee from the manufacturer. Purchase also includes a storage bag and the entire item weighs about 2.35 pounds.
Check Price
3. Family Accessories Zero Turn Lawn Mower Cover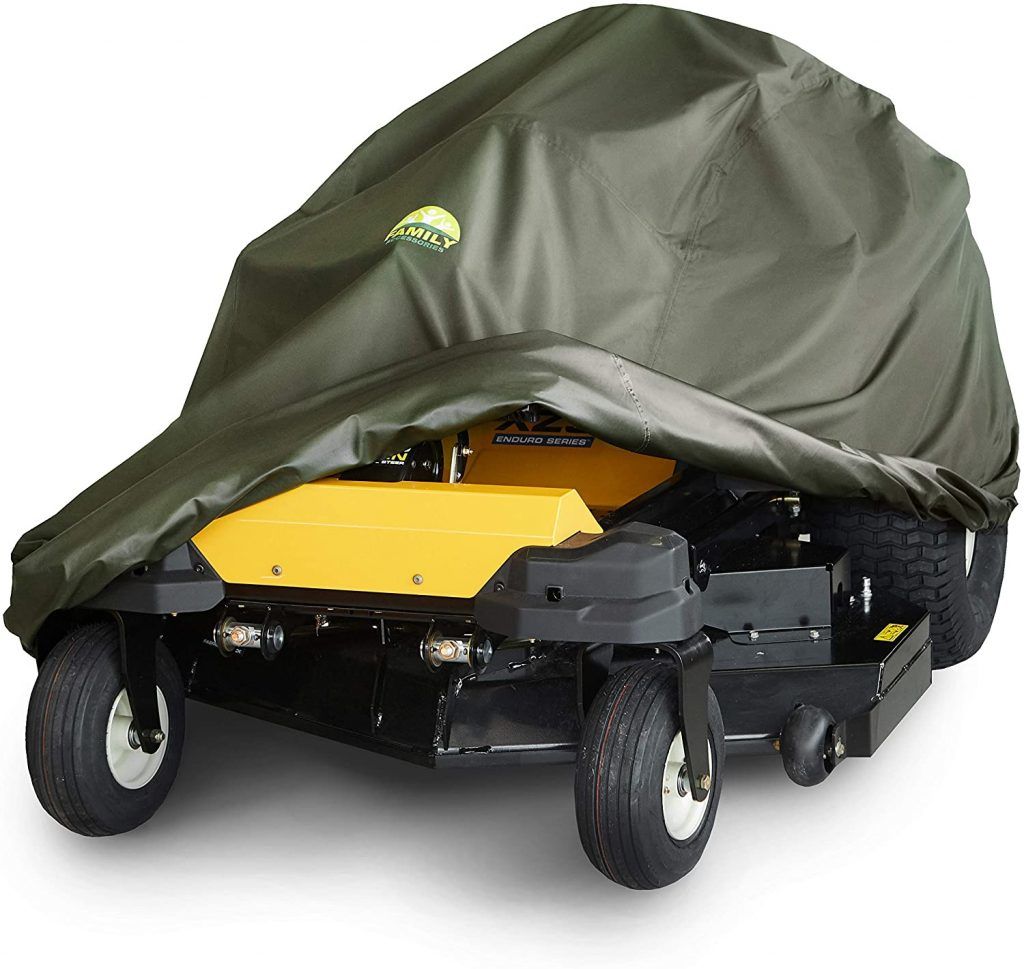 Manufactured with a thick PU rubber coating on the inside and a seamed sealing, the Family Accessories Zero Turn Lawn Mower Cover is designed to keep the machine dry even during heavy rains, as air vents prevent condensation. Measuring 80" x 62" x 55" and made from marine-grade 600D fabric, the cover offers UV protection and flexibility during winter. Colored olive green, the unit comes with a one-month, money-back guarantee, and weighs 3.84 pounds.
Check Price
4. Kayme Riding Lawn Mower Cover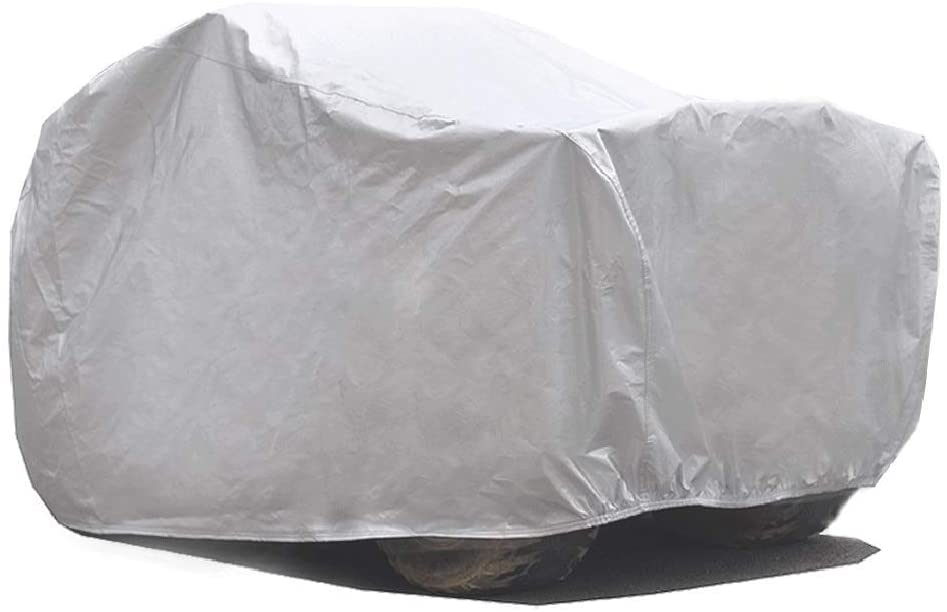 Manufactured using highly reflective aluminum material with a soft, cotton inside, the Kayme Riding Lawn Mower Cover is multi-layer, sun-proof, anti-UV, and built to fit up to 54" decks. With windproof straps in the bottom of the cover, the product also has elastic fitting at the front and rear end. The product comes with a waterproof storage bag and weighs about 2.5 pounds.
Check Price
5. Classic Accessories StormPro Waterproof Compact Utility Tractor Cover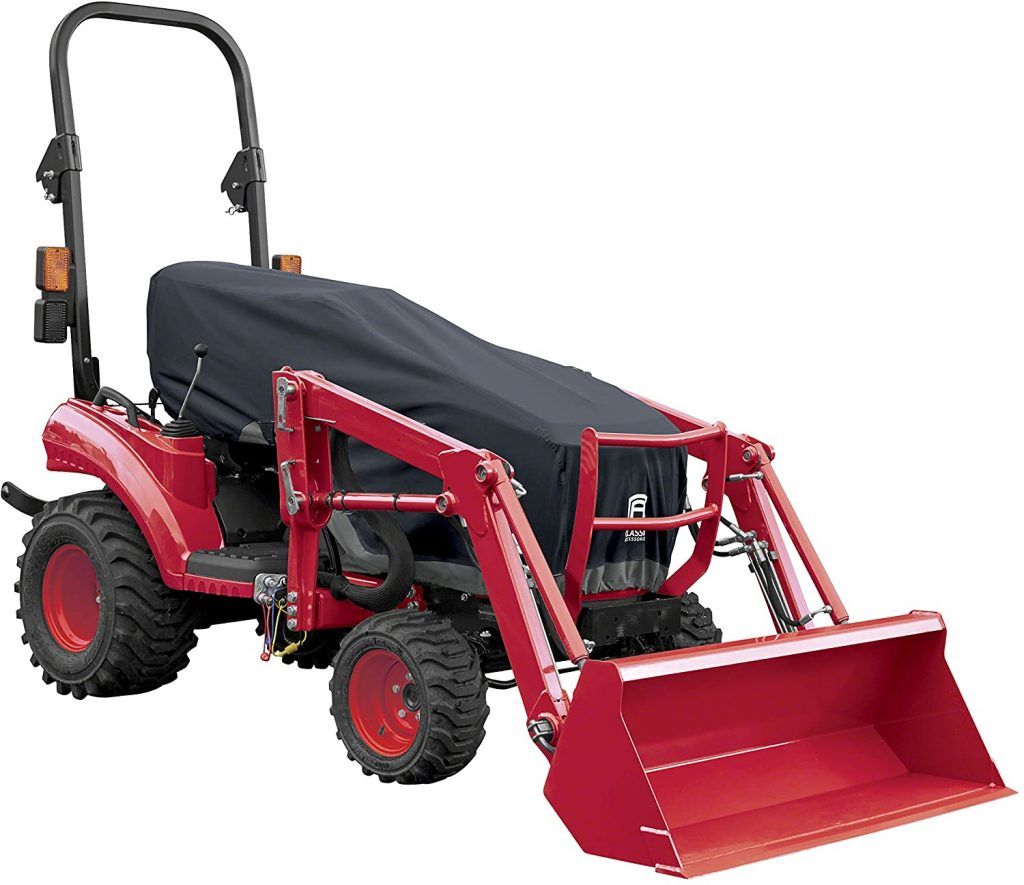 For those who use a compact tractor for their mowing, a cover is still critical. Whether stored in a barn full of pigeons, or outside in a shed, the Classic Accessories StormPro fits machines measuring up to 79" from seatback to cowling front and makes for one of the best tractor covers in the industry. With a four-year limited warranty, the cover features reflective piping on air vents for safer night-time visibility and has taped seams to keep the rain out. Colored grey, the cover is made from a durable, waterproof fabric which doesn't stiffen in winter. Measuring 76.3" x 21.8" x 23.8" and weighing 3.78 pounds.
Check Price
6. Classic Accessories 52-221-050401-RT 62" with Bagger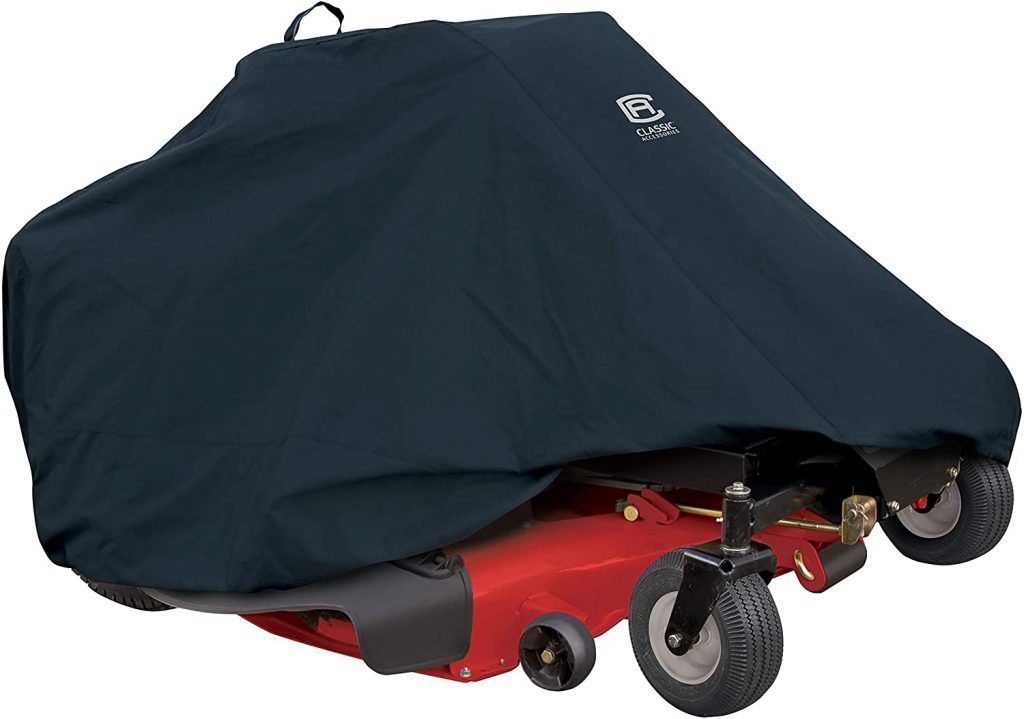 For lawn tractor owners with a bagger attachment, the Classic Accessories 62" model fits most commercial models, measuring 84" x 46" x 44" and coming with a one-year limited warranty. Made from Weather-X fabric with water-resistant backing for extra weather and abrasion protection. The cover protects against UV damage as well as rain, dirt, birds, and tree sap. Elastic shock cords in the bottom hem offer a quick, custom-like fit. Reinforced air vents allow air to circulate and help prevent ballooning amid winds. Purchase includes a carrying bag. It all adds up to one of the best tractor covers you can buy.
Check Price
7. Himal Outdoors Zero-Turn Mower Cover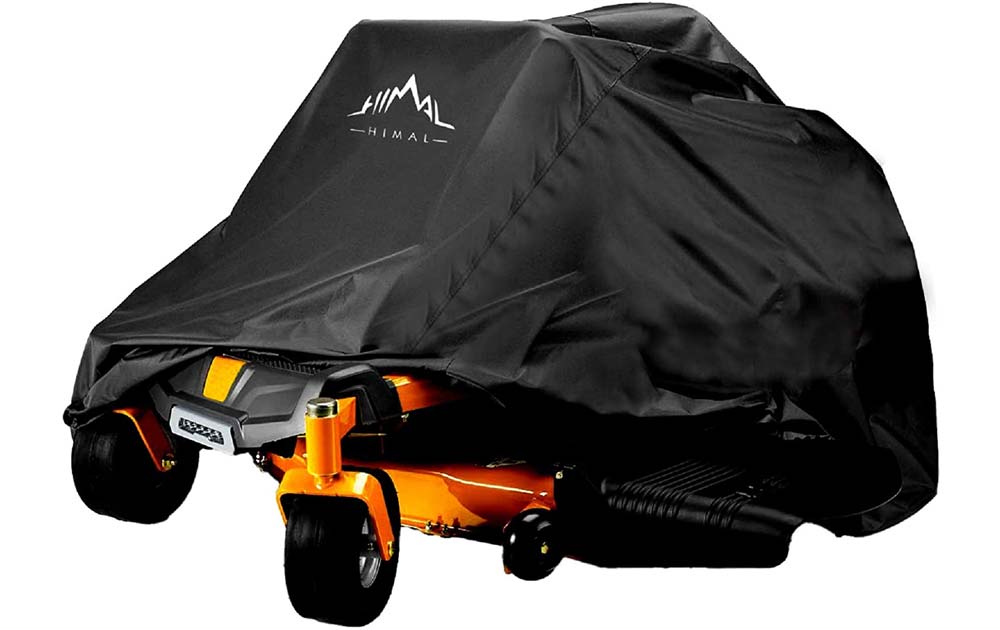 Manufactured with 600D polyester Oxford with double-stitched seams for enhanced durability and long-lasting usage, the Himal cover is fits zero-turn mowers with 60" decks. The waterproof nylon fabric features a tough, tightening cord at the bottom for secure tie-down. The purchase comes with a one-year limited warranty and weighs 3.16 pounds.
Check Price
8. John Deere Ztrak Zero-Turn Mower Cover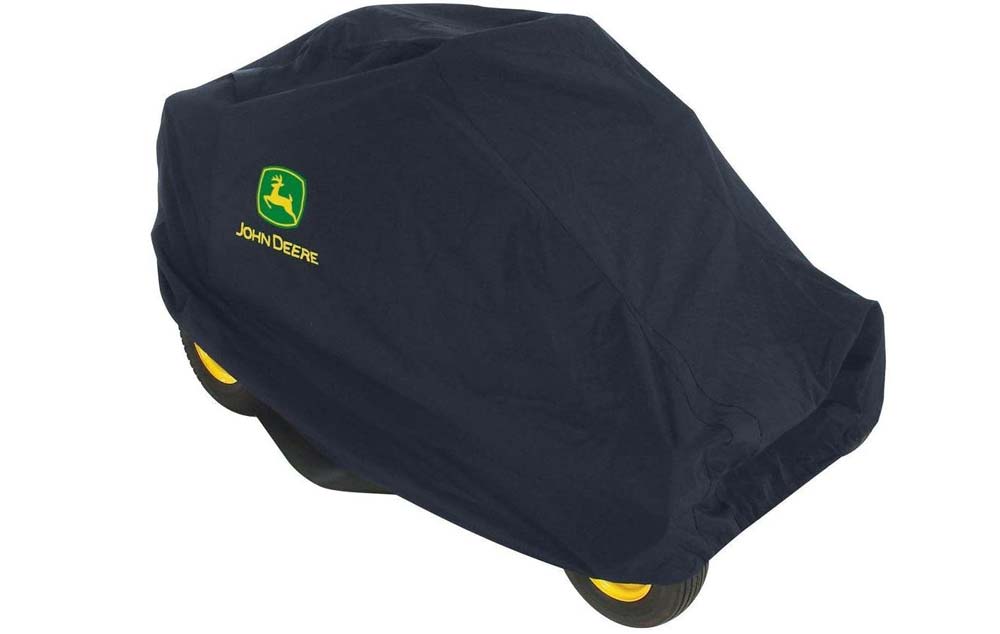 Complete with John Deere logo, the cover is designed to fit all Z2, Z3, Z4, Z5, Z6 series ZTrak mowers. Designed with an elastic cord in the bottom hem for quick fit, the cover features dual vents to circulate air and prevent ballooning in the wind.
Check Price
Any fan of lawn tractors has indeed seen the unfortunate site of an uncovered machine, left to the elements over the years. Rust, pigeon droppings, faded and chipping paint, not to mention tears in a seat covered in cat paw prints. An ounce of prevention is indeed worth a pound of cure, and the simplest remedy one of the many lawn tractor covers on our list. Tarps tend to balloon in the wind and rarely give the secured fit that a specialized cover will. Meanwhile, shopping around will demonstrate that the price of a lawn tractor cover is probably less than more generalized materials.
We are committed to finding, researching, and recommending the best products. We earn commissions from purchases you make using the retail links in our product reviews. Learn more about how this works.