By Geof Fowler
More horsepower, higher flow hydraulics, electronic wizardry, more creature comforts, a new take on old technology and new sources of power all coming your way.
With productivity demands pushing large Ag tractor horsepower numbers to the point where peak ratings as high as 660 in 4WD machines and 389 in row-crop machines are no longer unheard of, the big news coming your way is 'bigger isn't better' is out. Already, hydraulic flows as high as 113 gpm, 3PH lift capacities in excess of 10-tons, GPS guidance, field mapping telemetry options, and automated steering are solidly redefining farming today.
2012 will be no different, but what will be particularly interesting to follow is how the trickle down of these technologies will impact smaller utility tractor market all the way down to everyday lawn and garden machines. Read on and we'll discuss some of the trends we expect to come in 2012 and beyond.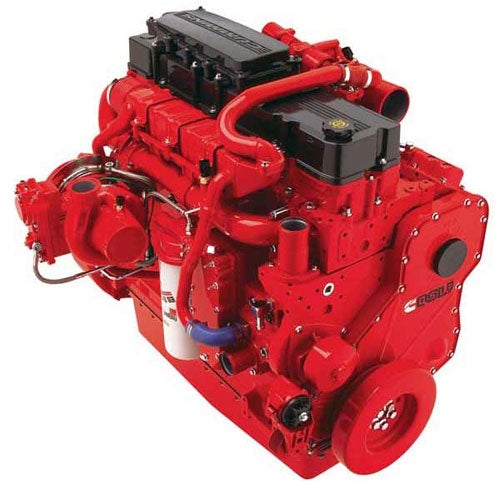 Don't expect the demand for more power to drive larger implements to wane anytime soon. But with the high price of fuel an everyday reality, expect manufacturers to place considerable attention on efficiency. Tier 4i compliant diesel technology with selective catalytic reduction (SCR) is delivering both. And since a large percentage of the energy from the fuel put into a tractor tank is lost to engine and driveline inefficiencies, the potential to improve fuel efficiency with advanced technologies is enormous. It is quite a marvel when higher horsepower and better fuel economy are no longer at odds with each other.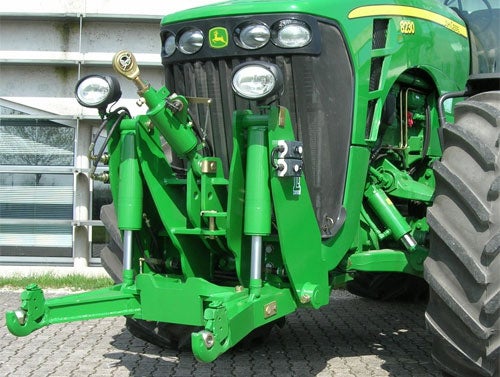 With the availability of mega-sized implements for increased productivity, it is no surprise tractor manufacturers have stepped up to the plate with new, more powerful hydraulic systems. Front three point hitches (3PH) area already offered by Case, New Holland and Fendt and aftermarket manufacturers such as Laforge and MK Martin and with more powerful hydraulics offer greater lifting capabilities. And with the OEM manufacturers adding front power take off (PTO) options, expect a new generation of implements to be developed.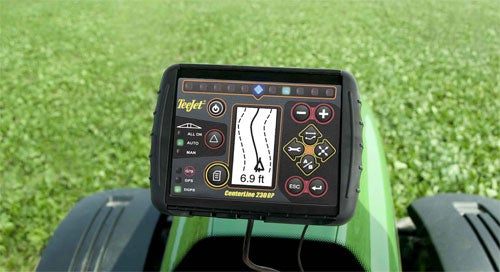 GPS, field mapping, automated steering, and tracking telemetry are all technologies reducing waste (overlap) and increasing productivity. Without these modern gizmos, overlap can be 20% or more. With the aid of computers, overlap waste can be reduced to just a percent or two. The savings in time, fuel, wear and tear is proving these technologies well worth their added cost. Imagine yourself running a 33'-wide hay cutter while the onboard electronics pick the engine rpm, choose the path and communicate with the automated steering—while you follow market prices on a laptop in air conditioned and filtered comfort. Well, that time is today.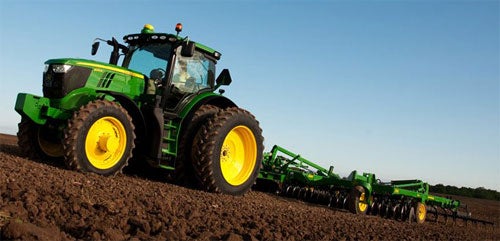 Cabs, air ride suspension seats, front axle suspension, and automated steering are making for a quieter, more comfortable, and therefore more productive environment. More features and options, better visibility, greater comfort and improved storage are all being engineered into today's tractors. In the automotive world, Acura offers noise-cancelling technology in its flagship RL model. How long before tractor cabs are equipped with this simple but quiet technology?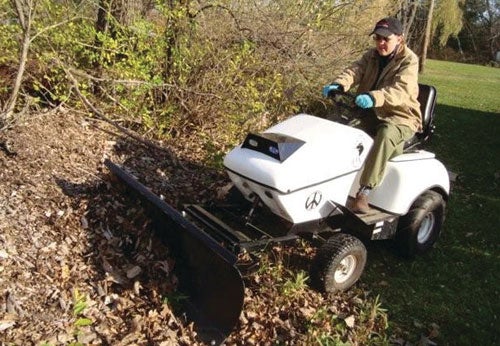 Electric tractors aren't new. In the 70s General Electric, John Deere and several other manufacturers produced electric machines. Though they worked and were certainly more environmentally friendly, electric tractors were expensive and sales acceptance lagged.
Fast forward to today where manufacturers are producing AG-sized diesel-electric tractors where the diesel engine is used to generate electricity to drive electric motors. The advantages are both in fuel savings—as much as 10%—but also in the switch from hydraulic pumps and gear sets to motors and actuators. On golf courses you might see E-plex II greens mowers under the Jacobsen and Ransomes names clipping greens to ridiculously high stimpmeter readings. Canada's Electric Tractor Corp. is producing the Electric Ox line of tractors for commercial and homeowner use. Look for more manufacturers to jump on this bandwagon and add their own twist—can we say hybrid coming your way soon?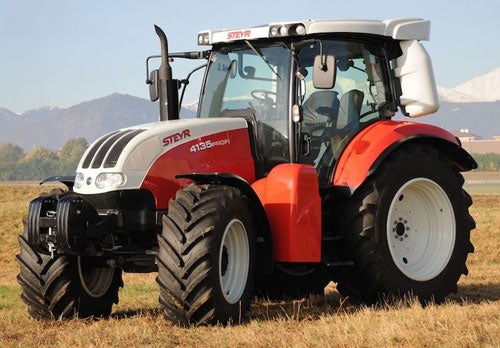 Steyr, now a subsidiary of Fiat S.p.A., has introduced a natural gas powered tractor that is rated at 136 horsepower (143 peak). The turbocharged mono-fuel CNG engine can also operate on refined biogas which can be of particular advantage for farms having their own biogas plants.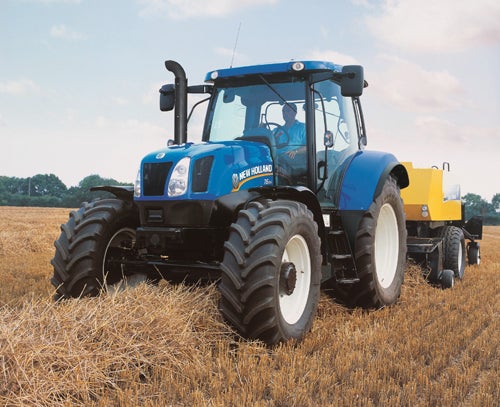 2011, from the numbers already in, has shaped up to be good year for tractor sales. With the latest advances and pent up demand possibly created by Tier 4i uncertainties, 2012 has the potential to be even better. Keep an eye out for improvements in the above categories and more, we know we'll be.