2014 Tractor.com Holiday Gift Guide
10 gifts sure to please the tractor owner on your shopping list
By Geof Fowler, Dec 05, 2014
Fretting over what to get that special tractor enthusiast in your life or in need of a last minute stocking stuffer? Tractor.com has ten practical suggestions sure to be a hit this holiday season.
Shop Apron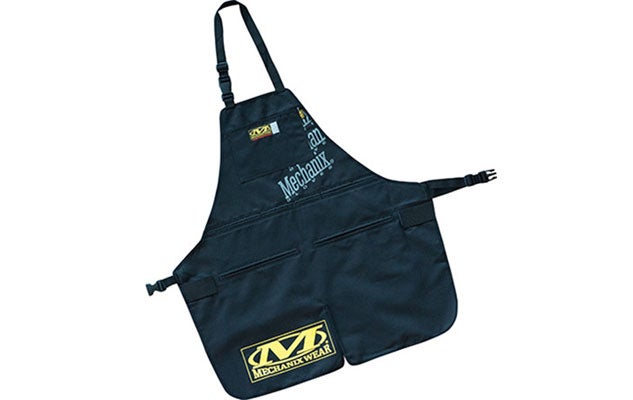 Mechanix is known for retailing really useful work items including gloves that are thick enough to protect hands yet thin enough to still allow flexibility and feel. Adding to that lineup is a Shop Apron made from ballistic nylon and double stitched for additional durability. Resistant to most solvents and machine washable, the Shop Apron features five pockets, two hammer hangers, and adjustable neck and waist straps with quick connectors that accommodate waist sizes from 28" to 44". Cost: $25 or less.
Wax
It's no secret: apply a wax-based protectant to painted surfaces and better life along with resistance to water and ultraviolet light can be expected. A trip to any local automotive shop or even box store will confront the purchaser with a wide variety of high-quality products. Our favorite, though, is a product from John Deere. And yes, it can be used on any tractor regardless of color. John Deere Ultra Gloss Polishing Wax (TY16169) goes on easy, won't streak or leave white spots on plastic or in crevices, and can be applied even in direct sunlight. Unlike traditional waxes, the longer the product stays on, the easier it is to remove. Cost: $15 or less.
Tool Kit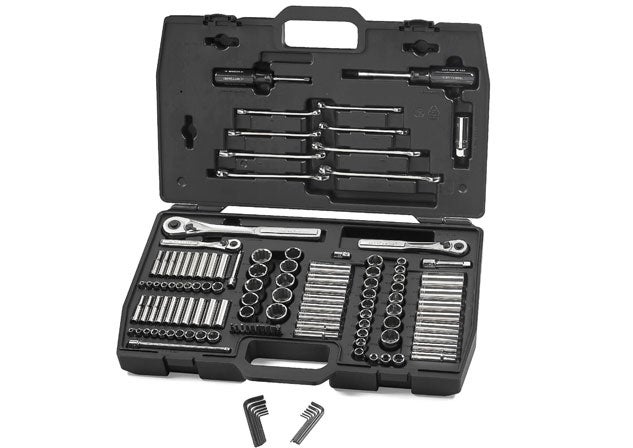 Craftsman tools have been around for a long time and sport one of the best warranties in the business: a lifetime replacement guarantee. With machines and implements today often having a mix of Metric and SAE sizes, selecting the right tool kit is as difficult as ever. But not with the Model 35830 126 pc. Mechanics Tool Set which includes 1/4", 3/8" and 1/2" drive tools, Metric and SAE sockets in standard and deep depths, eight combination wrenches and screwdriver capabilities. To keep that many pieces organized, the kit includes a blow-molded plastic case that's large enough for big fingers to access, yet small enough to store behind a tractor seat. Cost: $158 or less.
Diesel Fuel Funnel/Filter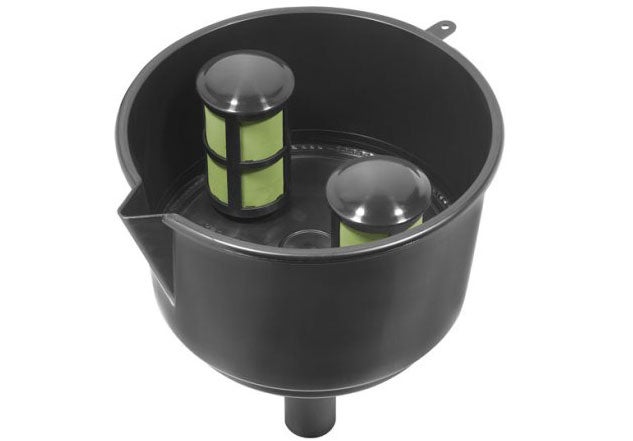 For anyone who has experienced debris in their fuel tank and the resultant stalling, stopping and performance issues, filtering that fuel at the spout should be the first line of defense. Mr. Funnel makes a full line of filtering funnels that work from the smallest push mower to the largest tractor. Model 15 has the highest flow (up to 15 gallons per minute) and is ideal for use with portable containers all the way to fuel pump systems. With no replacement parts, every barn or filling station should have a Mr. Funnel product. Cost: $60 or less.
Diesel Fuel Treatment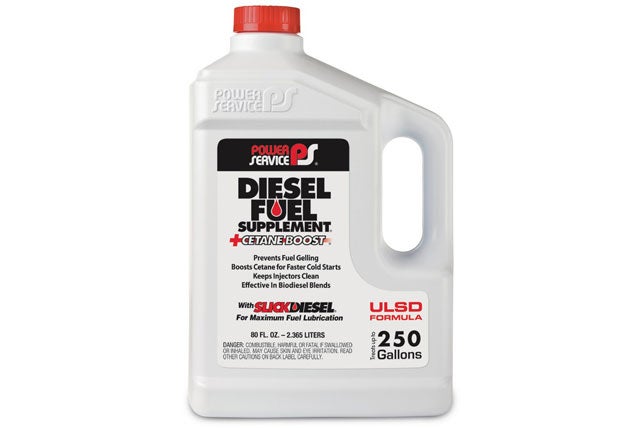 Along with the abovementioned Funnel, diesel fuel can require attention to get the maximum performance from it. In cold climates with temperatures below 32F, the water present in all diesel fuels and collected in fuel filters can gel, creating all kinds of starting and performance issues. Power Service makes a wide range of fuel treatment products, but one we use regularly is Diesel Fuel Supplement and Cetane Boost. Available in containers from 16 oz. to 55 gallons +, the product not only prevents fuel gelling but also boosts Cetane, which improves performance and lubricates fuel pumps and injectors to combat increased wear from today's Ultra Low Sulfur Diesel (ULSD) fuels. Cost: $10 or less, dependant on size.
Buyers Guides
Our Partners