Tractors Reviews
Check out our latest Tractor Reviews
If you're in the market for a tractor, be sure to take a look at some of our reviews before you make your final decision. Tractor.com puts each of its test units through its paces and tells you exactly what to expect, what works and what doesn't. Tractor.com's reviews will help make your decision easier.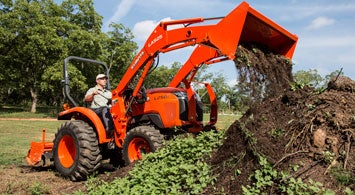 A large chassis tractor aimed squarely at first time buyers
The L2501 is a tractor designed to appeal to first time tractor owners who desire a larger chassis than most entry-level machines, 25 HP power, and an affordable price.
Tractor Reviews by Manufacturer
Tractor Reviews by Category
Buyers Guides
Our Partners