Tractors Reviews
Check out our latest Tractor Reviews
If you're in the market for a tractor, be sure to take a look at some of our reviews before you make your final decision. Tractor.com puts each of its test units through its paces and tells you exactly what to expect, what works and what doesn't. Tractor.com's reviews will help make your decision easier.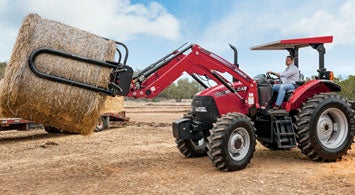 A 118-horsepower tractor that won't break the bank
The Farmall 120A is powered by a Case FPT four-cylinder liquid-cooled turbodiesel that uses mechanical direct injection to output 118 gross horsepower at 2,200 RPM and 96 horsepower at the PTO.
Tractor Reviews by Manufacturer
Tractor Reviews by Category
Buyers Guides
Our Partners