Tractors Reviews
Check out our latest Tractor Reviews
If you're in the market for a tractor, be sure to take a look at some of our reviews before you make your final decision. Tractor.com puts each of its test units through its paces and tells you exactly what to expect, what works and what doesn't. Tractor.com's reviews will help make your decision easier.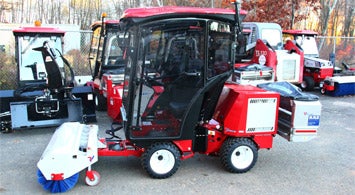 A true Swiss Army knife for your garage
The Ventrac 3400Y offers an easy to attach/detach system that with a little practice takes less than a minute, over 20 attachments, and slope handling and maneuverability only an articulating machine can offer.
Tractor Reviews by Manufacturer
Tractor Reviews by Category
Buyers Guides
Our Partners