Tractors Reviews
Check out our latest Tractor Reviews
If you're in the market for a tractor, be sure to take a look at some of our reviews before you make your final decision. Tractor.com puts each of its test units through its paces and tells you exactly what to expect, what works and what doesn't. Tractor.com's reviews will help make your decision easier.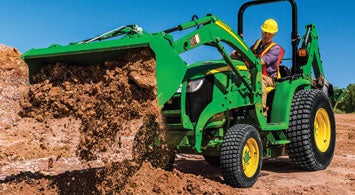 A deluxe mid-frame compact utility tractor
If you are in the market for a deluxe midsize 46 hp compact utility tractor, the John Deere 3046R would be well-worth checking out.
Tractor Reviews by Manufacturer
Tractor Reviews by Category
Buyers Guides
Our Partners