Bobcat Tractor Reviews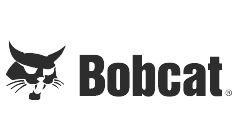 A subsidiary of the Doosan Group of South Korea, Bobcat is based in North Dakota where it is one of the state's largest employers. Bobcat patterns its products after its namesake animal, promising tough, versatile and agile equipment. Best known for its construction equipment, the name Bobcat has almost become synonymous with skid loaders. Bobcat also produces compact tractors and utility vehicles.
Though Bobcat has announced it will be exiting the tractor business, we still wanted to get our hands on the mid-size Bobcat CT235 to see how it matched up to the smaller CT122 and larger CT440 we've previously tested.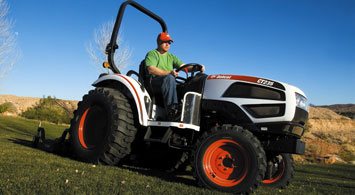 The Bobcat line up of compact tractors is made up of eight models ranging from 22 to 49 horsepower. The CT122 is the smallest tractor offered, but don't let that fool you; this is a serious task-completing machine.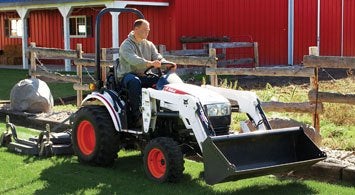 Is a Bobcat compact utility tractor simply a rebranded Kioti machine or does it carry with it Bobcat's hard-earned and exemplary reputation? We'll say this - the quality of fit, ergonomics and ease of putting on and taking off attachments is all top notch.